---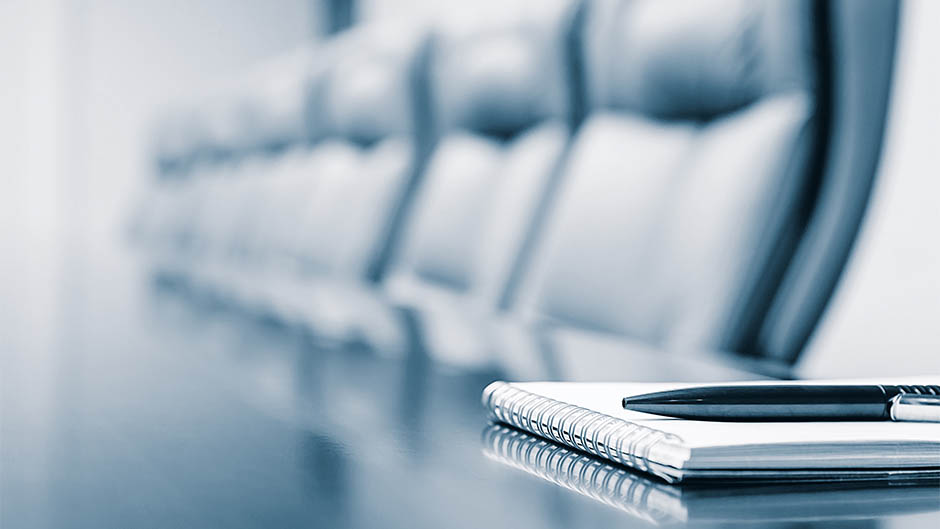 Proposals for reform of availability of information in the IPO process and more
Global | Publication | March 2017
Introduction
On March 1, 2017 the Financial Conduct Authority (FCA) published a Consultation Paper, CP17/5, setting out a number of possible policy measures to improve the availability of information in the UK equity IPO process, particularly the timing, sequencing and quality of information supplied to market participants. This follows publication in February 2017 of a Consultation Paper, CP17/4, and a Discussion Paper, DP17/2, as part of the FCA's review of the UK primary markets. This briefing considers the proposals in each of these FCA documents.
Availability of information in the IPO process – Proposed reforms (CP17/5)
Publication of Consultation Paper CP17/5 follows a Discussion Paper on the availability of information in the UK IPO process published by the FCA in April 2016,1 and that Discussion Paper resulted from a market study into investment and corporate banking launched by the FCA in May 2015. In its April 2016 Interim Report on that market study2 the FCA noted its concerns about the market practice of imposing a "blackout" period (typically 14 days) between the publication of research by syndicate banks (connected research) and the circulation of a pathfinder prospectus. The FCA was concerned that the lack of public availability of the prospectus until very late in the IPO process, combined with a lack of access to the issuer's management resulting in unconnected analysts (from independent research providers and non-syndicate banks) having little or no information on which to produce research, means that the diversity and independence of information available to investors during the investor education period is reduced.
The Discussion Paper sought views on possible reform of the IPO process in light of these concerns and the FCA notes in CP17/5 that feedback on the Discussion Paper shows that there is strong support for reforming the availability and quality of information in the IPO process, with it being recognised that such reforms would further enhance the effectiveness of the UK's primary markets as a place for raising capital. As a result, the FCA has set out a number of policy measures in CP17/5, comprising proposed FCA Handbook rules and FCA Handbook guidance.
Proposed FCA Handbook rules on availability of information
The proposed new rules (set out in Appendix 1 to CP17/5) would be included in the Conduct of Business sourcebook (COBs) and they would apply to any investment bank that has agreed to carry on regulated activities for an issuer, including underwriting or placing, in connection with an IPO on a regulated market of shares (or certificates representing specified securities that confer share rights) for which a prospectus is required, and is intending to publish connected research on the issuer or the relevant securities before admission to trading. The new rules would provide as follows:
Investment banks must give a range of unconnected analysts the opportunity either to join the bank's connected analysts in any communication with the issuer's management or to communicate with that management team in a way that: (i) is reasonably appropriate to enable the unconnected analysts to receive information from and make enquiries of the management so that they can form a substantiated opinion about the issuer or the relevant securities; and (ii) is completed or substantially completed before any connected research is published. If the investment bank does not do this, it must prevent its own connected analysts from communicating with the issuer and its external advisers.
In selecting the range of unconnected analysts to communicate with the issuer's management, the investment bank must select a range that, in its reasonable opinion, has a reasonable prospect of enabling investors to make a better informed assessment of the value (present or future) of the relevant securities than if they only had connected research available to them. Such unconnected analysts must be engaged by the investment bank on reasonable terms, though restricting the geographical dissemination of research by an unconnected analyst is recognised as being reasonable.
If an investment bank provides a range of unconnected analysts with the opportunity to communicate with the issuer's management before any connected research is published, the investment bank will be able to publish connected research one day after publication of the prospectus or registration document. If the investment bank does not do this, it cannot publish connected research until seven days after the publication of the prospectus or registration document.
The FCA believes that permitting unconnected analysts access to the issuer's management before any connected research is released should significantly improve the range and quality of information available to investors and ensure such information is available early enough in the process to support more balanced investor education and price discovery. The FCA plans to work with trade associations representing investment banks and independent research providers to develop common "research guidelines" for unconnected analysts. These would specify "reasonable" terms of access and help determine what might be an appropriate "range" of unconnected analysts to be offered management access. Analysts could then sign up to the guidelines and, in doing so, automatically become part of the community eligible to communicate with the issuer's management on any equity IPO.
The FCA has asked for views on this proposal and on whether unconnected analysts should be permitted to communicate with the issuer's management by web-based communications, email or conference calls, rather than physical meetings.
Changes to indicative timetable of IPO process
The FCA is also seeking views on a proposal from the investment banking community which would prevent lengthening of the IPO timetable. Under that proposal, as well as the proposals already mentioned, an approved registration document could be published in the private phase of the IPO process, up to seven days before the "Intention to float" (ITF) announcement and publication of the connected research. A single approved prospectus, containing a price range, could then be published two weeks later at the end of investor education and the beginning of the management roadshow and book-building.3 The FCA notes that it would not expect the IPO timetable to vary materially depending on when unconnected analysts are given access to the issuer's management (ie. alongside the connected analysts or separately).
Consistency of handling and disclosing inside information in IPO process with MAR
In considering the type of information generated and shared in a typical IPO process, the FCA has been concerned to ensure that it is consistent with the Market Abuse Regulation (MAR).4 The FCA notes in CP17/5 that it agrees that an issuer of debt securities admitted to trading on a regulated market or multilateral trading facility (MTF) is within the scope of MAR, but would extend that to include any financial instruments admitted to trading or subject to a request for admission to trading on a relevant venue. The FCA also agrees that first time issuers will come within the scope of MAR when they make a request for admission to trading on a regulated market or MTF. As a result, the FCA is interested in why firms believe disclosing information in an analyst presentation is in accordance with Article 10 of MAR, which states that unlawful disclosure of inside information arises where a person possesses inside information and discloses that information to another person, except where the disclosure is made in the normal exercise of an employment, a profession or duties.
The FCA considers that there are three types of information typically disclosed in an analyst presentation (operational and financial information on the company, details of the deal, and strategic and forward-looking information on the company) and all should be assessed for the presence of inside information, particularly the strategic and forward-looking information. Issuers should determine whether any inside information on a prospective IPO has been disclosed in accordance with Article 10(1) of MAR (ie. in the normal exercise of an employment, profession or duties). The FCA notes that requiring an analyst to sign a non-disclosure agreement will not guarantee the disclosure of inside information is lawful in accordance with Article 10 of MAR.
The FCA also states that if inside information is identified, the issuer needs to consider its own announcement obligations under Article 17 of MAR and whether communications with potential investors are market soundings under Article 11 of MAR.
The FCA will consider feedback on these issues and, in light of that, if it considers it appropriate to give formal guidance on any of these MAR obligations, it will consult further.
Handbook guidance to mitigate risk of bias in connected research
The FCA is also proposing new Handbook guidance to clarify its expectations on analysts' interactions with the issuer's management and their corporate finance advisers when an underwriting or placing mandate and subsequent syndicate positioning is being considered.
Existing Handbook guidance states that analysts should not become involved in activities which are inconsistent with the maintenance of their objectivity and examples of activities which would ordinarily be considered inconsistent with an analyst's objectivity are provided, including participation in "pitches" for new business. The FCA is now proposing to add further guidance to clarify that it would regard "participating in 'pitches' for new business" to include where an analyst interacts with the issuer or its representatives up until the firm employing the analyst has accepted a mandate to carry out underwriting or placing services for the issuer and the firm's position in the syndicate has been contractually agreed.
Application of proposals to IPOs on MTFs
While the FCA is not formally consulting on whether the proposed Handbook rules should also apply to firms providing underwriting or placing services in an MTF context, it does want to understand in greater detail the similarities and differences between the IPO processes for transactions on regulated markets and MTFs such as the AIM and NEX Exchange growth markets. It will then decide whether a separate consultation on this question should be undertaken. The FCA notes that feedback suggests the current sequencing of information does not create risks in an MTF context in the same way that it does in regulated markets and that connected research can play a less prominent role than it does in offerings on regulated markets.
Next steps
Responses to the Consultation Paper are requested by June 1, 2017. Depending on the nature of the feedback, the FCA would expect to publish a Policy Statement outlining any Handbook changes later in 2017.
Proposed changes to the listing regime – CP17/4
The FCA has published CP17/4 and DP17/2 to progress the aim set out in its 2016/17 Business Plan of reviewing the structure of the UK primary markets to ensure that they continue to serve the needs of issuers and investors. CP17/4 sets out proposals to enhance certain aspects of the Listing Rules and these include the following:
Clarifying the premium listing eligibility requirements for commercial companies
The FCA proposes to reorder and amend Chapter 6 of the Listing Rules to make the rules clearer and more transparent. Changes include:
making it clear that if a new applicant for a premium listing has to publish additional financial information (as it has made acquisitions in the three year track record period), that information must be audited;
making it clearer that only a company that has generated revenues in its declared line of business for the past three financial years can demonstrate eligibility for premium listing (unless it is a mineral, scientific research-based, or certain type of property company); and
clarifying the eligibility rule relating to the independence of an issuer's business by splitting the current rules into three sections; (i) a rule on the need to carry out an independent business per se; (ii) a rule that clarifies the need to have a business independent of any controlling shareholder; and (iii) a rule that clarifies that the issuer must control its business.
New concessionary route to premium listing
Currently mineral companies and scientific research based companies can gain a premium listing without complying with all the eligibility requirements in Chapter 6 but by complying with other conditions. The FCA now proposes a concessionary route to listing for property companies with a property valuation report considered in place of a financial track record. The two types of property company that could benefit from this concession are:
property companies established for less than three years but which predominantly hold mature, let assets that generate income; and
property companies that develop assets, and have done so for three years, but focus on long-term projects that may only generate revenues after many years.
Changes to the class tests
The FCA is proposing to permit premium listed issuers to disregard the profits test where its result is anomalous, the result is 25 per cent or more and all other class test results are under 5 per cent. This would mean the transaction would be unclassified. Also, where the profits test result is 25 per cent or more and is anomalous, premium listed issuers could make certain adjustments to the profit figures they use in their profits tests (for example, adjusting for certain genuine one-off costs). In each case the issuer would not need to consult the FCA if it has sought a sponsor's advice. However, in other situations where the profits test produces an anomalous result (for example, related party or class 2 transactions), the issuer must continue to consult with the FCA if it wants to modify the way it applies the profits test rule.
The FCA is also seeking views on alternatives to profit before tax for the purposes of the profits test, other possible enhancements to the calculation of that test and views on whether other profit measures should be used in the class tests. Guidance in the current Technical Note on the classification tests is also to be moved into the Listing Rules and will state that figures used in the class tests must be adjusted for transactions that have occurred in the last financial year that are class 2 or larger.
Suspensions of listing for reverse takeovers
The FCA currently assumes that when a proposed reverse takeover becomes public there will be insufficient information in the market about the target and this results in the suspension of the issuer's listing unless specified information about the target is publicly available. The FCA proposes to remove that assumption from the Listing Rules for premium and standard issuers (other than shell companies) and to assume that proper price formation can happen on the basis of the information that listed companies already make public, particularly under MAR.
The FCA is proposing this change in light of feedback that the presumption of suspension has a serious impact on issuers and investors and can discourage issuers from contemplating reverse takeovers. It also proposes removing the obligation for issuers (other than shell companies) to contact the FCA as early as possible to discuss whether a suspension is appropriate before announcing a reverse takeover which has been agreed or is in contemplation, as well as the obligation to request a suspension where details of a reverse takeover have leaked.
Next steps
Responses to the Consultation Paper are requested by May 14, 2017 and the revised rules will be published in a Policy Statement in the second half of 2017.
The UK Primary Markets Landscape – DP17/2
This Discussion Paper is looking to prompt a broad discussion about the effectiveness of the UK primary markets landscape. Particular areas it covers include the following:
Current split between premium and standard listing
The FCA is questioning whether the boundary of the premium listing regime is appropriately drawn and whether re-drawing it could improve effectiveness for issuers and investors. It focuses particularly on the listing regime for overseas issuers, noting that few opt for a standard listing of equity shares as those for whom a premium listing is not appropriate overwhelmingly favour a standard listing of global depositary receipts which are often inaccessible to retail investors. As a result, the FCA now seeks views on a new international segment for large overseas companies, for example, those with a founding family or government that wishes to retain control rights incompatible with a conventional premium listing. This raises the question of appropriate investor protections and the FCA is seeking views on this.
Exchange traded funds
Currently both closed-ended investment funds and open-ended investment funds are unable to apply for a standard listing and so they need to appoint a sponsor on listing and comply with various continuing obligations after admission. However, it has been suggested that, since open-ended investment funds are subject to various regulations outside the Listing Rules, it might be appropriate for premium listed obligations to be removed from such funds and for open-ended investment funds to be repositioned in the standard listing segment, with the premium segment being reserved for commercial companies and closed-ended investment funds.
Next steps
Responses to DP17/2 are requested by May 12, 2017. If, having reviewed the feedback, the FCA decides to advance any specific policy proposals, it will issue a further consultation paper.
Conclusion
So far as the reform of the IPO process is concerned, many market participants have been arguing for some time that investors receive detailed information about an issuer relatively late in the IPO process and that unconnected analysts are usually effectively prevented from issuing research during the IPO marketing period altogether. The proposals for reform address many of those concerns. However, the desire for greater transparency does need to be balanced with the need to avoid further elongating the IPO process and increasing execution risk.
The proposed changes to the Listing Rules are likely to be welcomed by new applicants for a premium listing as well as listed issuers. The changes to the suspension presumption in connection with reverse takeovers will be particularly welcomed and it will be interesting to see whether there are more reverse takeover transactions in due course if the proposed changes are implemented. However, listed issuers will have to continue to ensure that they have appropriate arrangements in place with the target so that sufficient information about the transaction is publicly available and the listed issuer can comply with its obligations under MAR.
---
Footnotes
1
DP16/3: Availability of information in the UK Equity IPO process.
2
MS15/1.2: Investment and corporate banking Market Study – Interim Report.
3
The FCA notes that in developing its proposals, it had envisaged the adoption of a 'tripartite' prospectus model if the issuer decided to follow this route ie. where an approved registration document rather than a single approved prospectus is published before connected research is released, the issuer would then publish a securities note and summary document at a later stage.
4
EU Regulation No. 596/2014.