---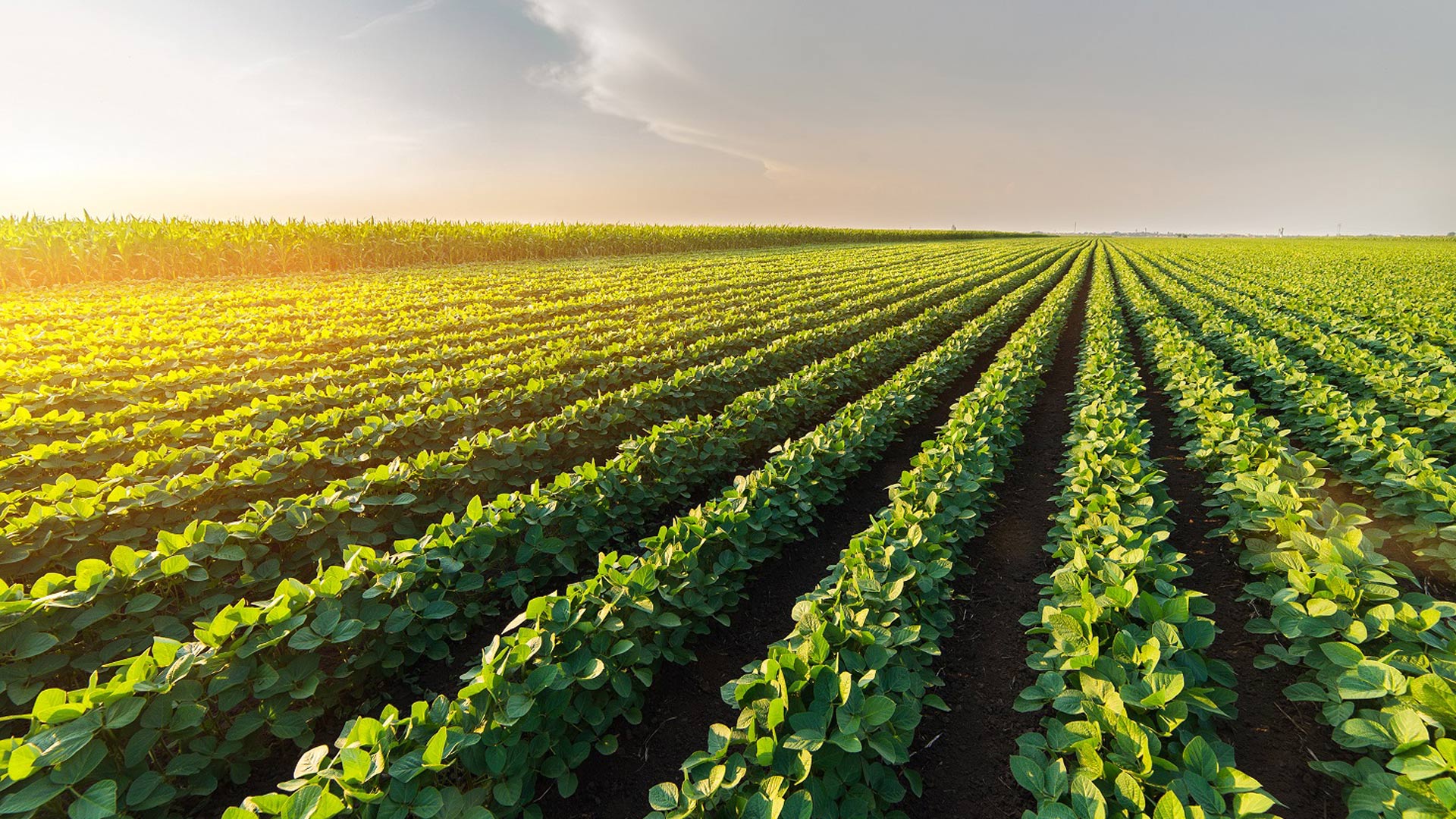 UN Report on Climate Litigation Released
Global | Publication | March 2021
Content
Introduction
In January, the United Nations Environment Programme (UNEP) published a summary of the status and trends in climate change litigation, in cooperation with the Sabin Center for Climate Change Law titled, 'Global Climate Litigation Report: 2020 Status Review' (the UNEP Report).
The UNEP Report updates the previous version published in 2017, noting that since that time, climate cases have nearly doubled from 884 cases to 1550 cases1. While there may be some similarities in content and data with the Grantham Institute's July 2020 report (Grantham Report), the fact that this report has been published by the UNEP adds some gravitas to the findings and its value is in its identification of legal barriers and issues and its attempt to identify future trends of climate litigation against the wider political context.
Current trends in climate change litigation
Similar to the Grantham Report, the UNEP Report summarises cases raising material issues of law or fact about climate change mitigation, adaptation or the science of climate change. Given the developments in cases which have occurred since that time, we have been brief in our reference to cases from the UNEP Report. For more detail on some of the cases mentioned in the UNEP Report, and developments in those cases since 1 July 2020, refer to our global climate change litigation update for December 2020.
According to the UNEP Report, the six categories into which most climate litigation cases fall are:
No.

Category




Example case

1.

Climate rights

The Report identifies that there has been an increase in cases in which it is alleged that the defendant has taken insufficient action to mitigate climate change, violating the plaintiff's rights. The "rights" that are the subject of the claims vary, including: rights to life, health, food, water, liberty, family life among others.

Governments are the most common (but not sole) defendants in this subset of climate litigation. The Report suggests that the focus on government may be because "climate rights" cases typically "seek to have significant impacts" with a focus on compelling government to change their climate policy or emissions targets, rather than mere monetary compensation.

To illustrate, in the 2020 case Do-Hyun Kim et el v South Korea a complaint was filed in the South Korean Constitutional Court alleging that the South Korean government's climate change policies and targets were insufficient to slow global warming, and therefore violated the plaintiff's rights to life and a clean environment. This case is ongoing. For more detail, see

here

.



2.

Keeping fossil fuels and carbon sinks in the ground

This group of cases challenge the approval of resource and emission intensive projects, particularly the mining of fossil fuels. Such claims commonly allege that in approving a project or resource extraction, due consideration of climate change was not given by the relevant government agency.




For example, in U.K. case ClientEarth v Secretary of State, an action was filed against the government for its approval of a conversion of a coal plant to natural gas. The claim alleged that the relevant decision-maker misinterpreted national climate policy and the U.K.'s net zero target, but was ultimately unsuccessful.

Judgment was delivered in this case on 21 January 2021. For more detail, see here.

3.

Corporate liability and responsibility

This set of cases seeks compensation against individual emitters (most commonly fossil fuel industry participants) for their alleged contribution to climate change related harms. The Report identifies that such cases are currently popular in the United States (US), and notes that the major difficulty with these cases is the evidentiary challenge of scientifically attributing harm from climate change to individual polluters. This difficulty was a trend identified in the 2017 report and is noted as an ongoing challenge for climate litigants.

A significant case outside the US, was a petition made to the Philippine Human Commission on Human Rights which identified 50 carbon majors, In re Greenpeace Southeast Asia. It sought an investigation into the human rights implications of climate change and ocean acidification. The Commission found in favour of the claimants that carbon majors have obligations under domestic human rights law to address climate change impacts.

4.

Domestic enforcement of climate targets

As governments make commitments to climate change mitigation, whether through international agreements or merely making policy statements they become vulnerable to legal challenge for failing to take meaningful steps to meet these commitments. This line of argument has so far been unsuccessful in most cases where it has been run, yet the report highlights that cases making such claims continue to be filed with many still pending trial.



A claim that is yet to be heard is Mataatua District Maori Council v New Zealand,2 in which the representatives of the Mataatua District Maori Council claim (as amended) that New Zealand has breached its obligations to the Maori because the climate change legislation enacted fails to adequately address and implement policies to address climate change. This is said to be a breach of the Waitangi Treaty that makes the government responsible for "active protection" of natural resources on behalf of the Maori.

5.

Failure to adapt and impacts of adaptation

This broad set of cases involves compensation claims for the costs of adapting to a changing climate. In these cases, responsibility for adaptation is alleged to be held (depending on the case) by governments, industry, developers and investment bodies. Such claims allege that the costs for failing to adapt to known climate risks such as extreme weather events or rising sea levels should be borne by the actors that failed to plan for them. However, there are also cases of the inverse, where governments' efforts to adapt to a changing climate, such as coastal flooding, are challenged.


An example of a case challenging government's efforts is Hindustan Zinc Limited v Rajasthan Electricity Regulatory Commission,3 where a group of manufacturers who had established their own power plants to meet their electricity needs, unsuccessfully challenged the Commission's rules requiring them to purchase some of their power from renewable sources or pay a surcharge for failing to do so.

The Indian Supreme Court upheld the decision of the Rajasthan High Court which referred to the purposes of the rules, including to their long lasting impact in protecting environment.



6.

Climate disclosures and greenwashing

The final set of cases involve challenges to corporate statements about climate change that are alleged to be misleading and mainly go to a corporation's reputation. Governments have brought claims enforcing consumer protection laws and securities disclosure, and consumer protection laws. Individuals have brought suits claiming they have relied on those statements to make financial decisions. Non-government organisations have brought claims regarding "greenwashing" campaigns.




A complaint was made by ClientEarth with the United Kingdom's National Contact Point in relation to BP's advertising campaign launched in January 2019 under titles "Keep Advancing" and "Possibilities Everywhere".

ClientEarth argued that the campaign was misleading in the way it presented BP's low-carbon energy activities. BP subsequently withdrew the campaign so assessment of the complaint did not progress.
Predictions for future trends in climate litigation
Six key predictions of how climate litigation is likely to develop in the coming years, according to the UNEP Report, are:
1. Climate migration and litigation in the Global South: As climate change impacts like severe heat waves, drought, and sea-level rises increase in their frequency and severity, the Report predicts that mass displacement is likely to occur and disproportionately affect countries in the Global South (including sub-Saharan Africa, South Asia and Latin America). In this context, there is likely to be a growing number of cases that seek to address the status of displaced people. As has been acknowledged by the New Zealand Supreme Court in the proceedings by Mr Teitiota, "environmental degradation resulting from climate change or other natural disasters could… create a pathway into the Refugee Convention or protected person jurisdiction".4 In relation to the same matter, the UN Human Rights Committee noted "the effects of climate change in receiving states may expose individuals to a violation of their rights"5 leaving the door open to future claims on this basis.
2. Consumer and Investor Fraud Claims: According to the Report, claims against companies for failure to disclose information about climate change or disclose information in a way that misleads its consumers/investors are likely to increase over the coming years for two main reasons:
Firstly, regulatory changes and increasing legislative requirements means companies now have to disclose climate-related information more frequently;
Secondly, scientific advances and slow-onset environmental changes mean events are more likely to be readily foreseeable meaning companies will be at more risk of litigation for failure to disclose information about such foreseeable risks.
3. Pre- and post- disaster cases: As extreme weather events continue, the Report predicts that there is likely to be an increase in cases premised on a defendant's failure to properly plan or manage the consequences of such events. Claims of this nature could precede an extreme weather event or follow it. For example, claims have been made against carbon majors for violating terms of their permits by failing to adapt the facility to sea level risk and increased storm risk.6
4. Implementation Challenges: As climate change litigation cases increase across the globe, the Report predicts that implementation/enforcement of remedies will increasingly pose a challenge for successful parties. This is partially because the remedies require defendants to take broad action on climate change (such as halting deforestation). The complexity of effort required to mitigate and adapt to climate change impacts suggests that the ways in which these judicial awards will be implemented – or not implemented – are likely to be the source of litigation in the future.
5. Increased attention to climate attribution: The Report notes that very few climate-litigation cases to date have reached an evidentiary stage whereby courts have had an opportunity to scrutinise whether a plaintiff's alleged loss or injury is directly caused by climate change and that the defendants have substantially contributed to climate change. It notes that although the science of climate change is becoming more robust, attribution of responsibility is central to climate litigation and we can expect to see increased judicial attention on this point in the future.
6. Increased use of international adjudicatory bodies: The Report notes that international adjudicatory bodies are likely to be an increasing focus of attention as they offer "favourable soft law […] in international fora" as opposed to domestic regimes which may be unfriendly or ineffectual when seeking to hold domestic governments to account. It notes that whilst opinion from international bodies may not result in enforceable obligations, they can prove to be an effective way to influence the way judges and other stakeholders view the law at a domestic level.
In addition, the Report states that international fora may offer strategic opportunities for anti-regulatory claimants as well and cites examples of corporations who have commenced investor-state disputes seeking compensation from host governments following changes to domestic climate change regulation. The Report cites the example of Westmoreland Coal Company v Canada7, where a U.S. coal producer is seeking $350m in compensation after the Alberta Government decided to phase out coal by 2030.
Legal issues/barriers in climate litigation
Four key issues traversing jurisdictions and case categories, which present barriers to climate litigation identified in the Report are:
1. Standing: It may be difficult for plaintiffs to meet the requirements for standing including but not limited to plaintiffs having a genuine and current stake in the outcome. A related issue stems from the separation of powers, which demands that each branch of government not exceed the authority granted to it by a Constitution or other laws. Accordingly, the separation of powers may present barriers to climate litigation where it is uncertain whether a court has jurisdiction to resolve a dispute, and authority to order a helpful remedy.
2. Causes of action: As there is no clear settled law for climate-related claims, claimants may struggle attempting to establish a case under statute, policy, a constitution on the basis of human rights violations or common law causes of action including tort, nuisance and negligence.
3. Causation: Establishing that a company or government's operations are causally linked to climate change acceleration may be difficult and uncertain, especially where plaintiffs must show that a particular extreme weather event was caused by climate change.
4. Quantification of damages: Because of the causation issues, quantifying damages for acceleration of climate change may be difficult.
Conclusions
The Report emphasises that climate change litigation is increasing in volume and will play an "essential" role in compelling governments and corporate actors to commit to more ambitious emissions reduction goals. Further, it notes that while commentary on climate litigation has focused on those premised on rights-based theories, climate statutes and policy are the most commonly cited sources for climate actions.
The Report predicts that as some of the older cases proceed to the final stages of the litigation process we are likely to see the science of climate change play a key role in the attribution of liability. Whilst the scientific literature offers plaintiffs the opportunity to make sophisticated claims, the Report notes that it will be the courts which will break new ground in determining which parties are responsible for climate change and the extent of that responsibility.
Please contact a member of our climate change team if you would like further information about the Report covered in this update, or would like to discuss climate change issues more generally.
Please follow the links to view our previous climate change litigation updates for December 2020, February 2020, March 2019, August 2018.
This article was co-authored with Sebastian Withers, Zara Nadeem and Chelsea Zwoerner.
---
Footnotes