---
Why it's better to have a back-up power supply
Global | Publication | September 2017
This article was first published in Estates Gazette on July 26, 2017.
Katherine Lang, Laura Hodgson and Benjamin Cottle answer the vital questions for tenants about back-up power supply in leasehold premises.
What types of back-up power supply are available?
An uninterruptible power supply (UPS) is essentially a back-up battery which will provide a continuous supply of power to a property if the mains power fails.
This is sometimes combined with a standby generator to provide longer-term back-up power. The power supply time of a UPS is not very long, often only a matter of minutes, but this is usually considered long enough for a short power outage or a standby generator to start and the power supply to be transferred to this auxiliary source.
In comparison, standby generators will supply power for a longer period, but this is usually a matter of hours rather than days.
The duration of a standby generator operation is typically only limited by how large the fuel tank is, whether it is filled to capacity and, most importantly, how soon and regularly you can receive a fuel delivery. For this reason, it is best to pre-negotiate a contracted guaranteed delivery in advance, as arranging one during a widespread power outage when demand is at its highest can prove to be very challenging.
Do we have the benefit of a back-up power supply to our premises? Should we? Is it common?
If you have the lease of a whole building, the landlord may grant you the express right to install a UPS/standby generator.
However, it is more likely that the lease will specify that the landlord's consent is required for this kind of installation, as it would fall within the category of works that are prohibited without consent under the alterations covenant in the lease.
If instead you have a lease of part of a building, the landlord (or another tenant) may have installed a UPS/standby generator, and you may be able to take rights to use it.
Banks and financial services institutions, for which IT is business-critical, usually require the benefit of a UPS/standby generator, especially if their trading floor is located in the premises. However, increasingly other tenants are also becoming more aware of the issue of business continuity and are requiring similar services.
What checks should we make before signing our lease?
Your surveyor should be able to check the UPS and standby generator and run tests of both. They will then be able to advise you as to whether it is in working order and equipped with sufficient fuel oil for the requisite operating period. It is surprisingly common (and a matter of concern) to find standby generators that have not been recently tested or that need refuelling.
The surveyor should also check when the landlord last conducted a full "black building" test. This type of test is designed to simulate an electrical utility mains failure and assess the full loading capacity of the UPS and standby generator, as well as the critical electrical switchgear (also known as an ATS) which handles the transfer of power from mains to standby generator and back again once utility mains have been restored.
It is not unusual for this type of test to reveal items requiring remediation. Quite often it can prove challenging for landlords to conduct such tests, as they require co-ordination with the building occupants.
Your solicitor should advise you on the provisions of your lease. If a UPS/standby generator has been installed by the landlord, it is likely that it will covenant to provide this as a service, with the cost recharged to the tenants under their service charge.
Your solicitor should also check your lease to see who is responsible for servicing and refuelling the generator. This is likely to be the landlord's responsibility, with the costs passed on to the tenants as part of the service charge. It is important to check the recent service charge budgets to see what has recently been charged to tenants for servicing and refuelling (and to ask for confirmation from the landlord that this has been done).
It is sometimes the case that not all tenants in the building have the right to use the UPS/standby generator, or that all tenants do, but only some tenants have exercised their right to connect to it (by installing the relevant cabling from the generator to their premises).
If this is the case, the cost is likely to be shared only among those tenants connected to the generator. It is worth checking who is connected as part of your due diligence, because refuelling and servicing may be expensive if you are the only tenant using the equipment.
The landlord may specify a maximum kVA that can be allocated to or drawn on by any one tenant (to preserve the right of other tenants in the building to connect to the UPS/standby generator in the future). You should therefore check whether this maximum is enough to meet your needs – and what your minimum requirement is.
Consider asking the landlord to covenant to provide that minimum at all times (though this is difficult to control and the landlord may be reluctant to agree).
What if our back-up power supply fails? Who compensates us for the associated loss of business?
It is likely that the landlord will give a general covenant to supply the services (which may be subject to the tenant paying its service charge – although this is not a desirable position for a tenant).
This may be an obligation to use "best" or "reasonable" endeavours to supply the services, rather than an absolute obligation (again, an endeavours obligation is not an ideal position for a tenant).
The lease is also likely to say that the landlord is not responsible for any interruption to the services that it provides which are caused by legitimate repair, replacement, renewal or maintenance, or by mechanical breakdown or another reason beyond the landlord's control – provided that the landlord takes all steps to remedy the interruption as soon as reasonably practicable.
If the landlord has breached its covenant to supply the services then you may have recourse against it, subject to the above caveats. Your solicitor would be able to advise on this. Your claim would then depend on issues such as the loss that you have suffered, and whether this was directly caused by the failure by the landlord to provide this service.
Would a failure in our back-up power supply be covered by our business interruption insurance policy?
You may be able to claim under your business interruption (BI) insurance policy, which may or may not cover losses suffered due to an interruption in power supply to your business.
If the interruption is due to the landlord's default, the insurer may wish to exercise its subrogation rights and pursue a claim against the landlord, having indemnified the business for the costs of the interruption.
Most commercial property insurance will cover losses directly arising from physical damage such as flooding, fire or breakdown of plant and machinery but frequently do not extend to costs arising from losses due solely to a utility or power failure.
BI insurance, however, can cover economic losses and may be added on to a commercial property policy (for example, in a commercial combined policy) or bought as a separate stand-alone product.
Typically, BI policies cover "the amount of the consequential loss resulting from interruption of or interference with the business carried on by the insured" (or similar words to this effect). The risk insured is the loss of business income during a relevant period of time from the date of interrupted business until damage is repaired.
Importantly, the most basic type of BI insurance may not cover income losses following a failure of power supply, so if even a momentary loss of power would seriously impact the business, you should ensure that such coverage is included – this may need to be added as a specified peril under the policy.
You should take care to understand the wording of your BI policy, especially in relation to terminology and scope. Terms used in the policy may not have their usual commercial meaning and you should seek advice to ensure that your cover protects you against the risks you face.
Where definitions are not sufficiently clear, there is a risk that significant amounts may not be recoverable by the business. In addition to terminology, attention should be paid to notification clauses. Many policies limit coverage where prompt notification of the business interruption is not made within a specified time. Notification procedures should form part of your risk planning around loss of power.
Katherine Lang is a senior associate in real estate and Laura Hodgson is a senior knowledge lawyer in the insurance team at Norton Rose Fulbright, and Benjamin Cottle is a director at Savills.

Contact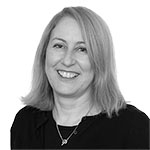 Knowledge Director, Advisory