---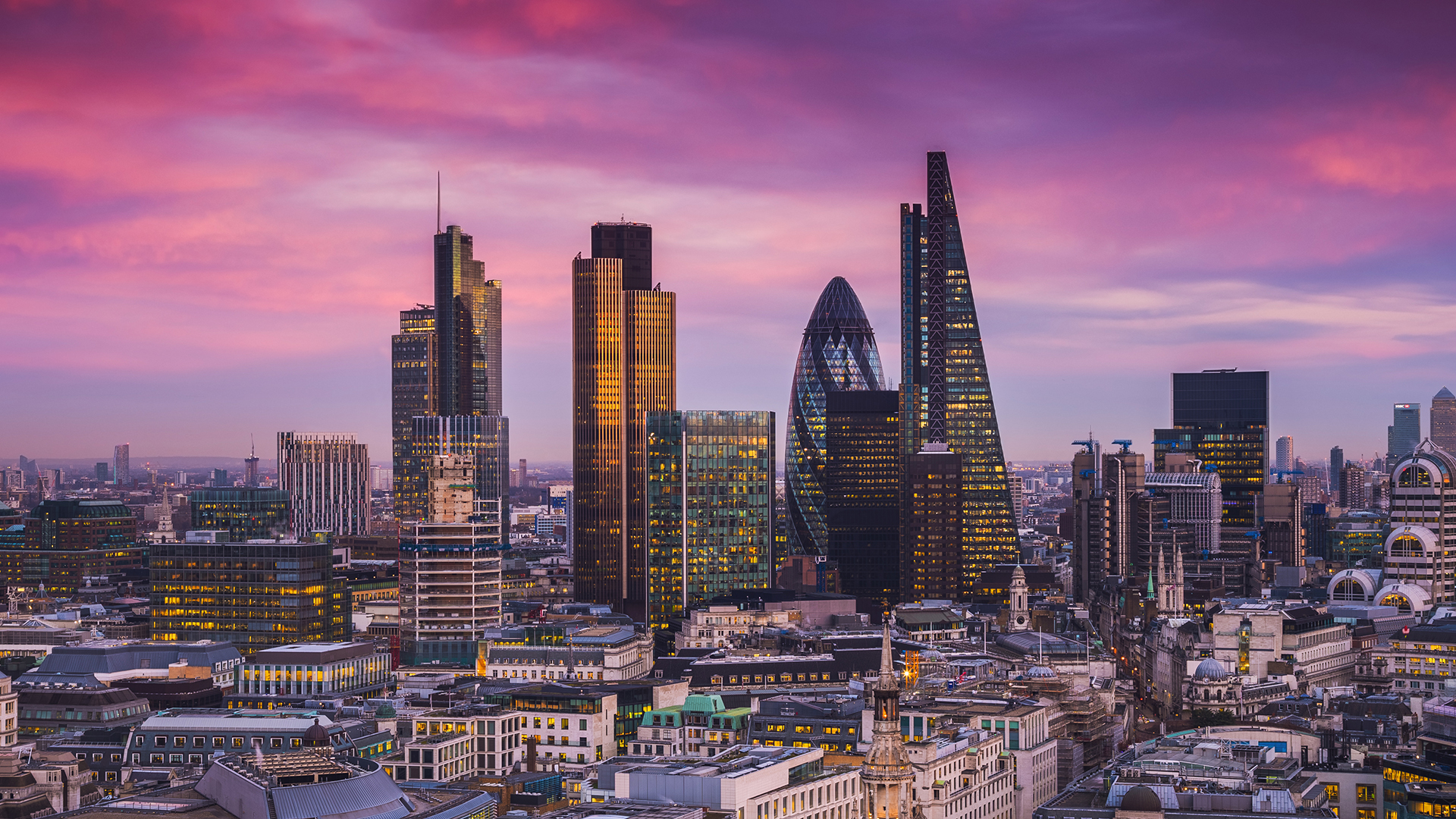 Real estate focus: July 2020
A round-up of some key legal developments in England and Wales for the real estate sector
United Kingdom | Publication | July 2020
Content
Introduction
In this edition we take a look at a Supreme Court decision on landlord obligations in a lease; the current COVID-19-related limitations on commercial landlords; a Court of Appeal ruling on assured shorthold tenancies and another on covenants restricting development.
UK Supreme Court warning for landlords
It is common for leases in multi-tenanted buildings to contain an absolute prohibition on structural alterations by lessees. It is also common – particularly in a residential context – for the landlord to covenant in such leases with each lessee that every lease in the building will contain covenants of a similar nature and that, in the event of a breach, the landlord will at the request (and the cost) of a lessee enforce any of those covenants against other lessees.
Duval v 11-13 Randolph Crescent Ltd [2020] UKSC18 considered the interaction between those two covenants. Can a landlord consent to structural alterations (or other actions) that are prohibited by the lease without repercussion under the covenant to enforce?
The Court of Appeal held that the landlord could not: if the landlord grants a licence to a lessee to do something which would otherwise be a breach of the lease, it commits a breach of the covenant to enforce given to other lessees by putting it out of its power to enforce. This was the case regardless of whether a request to enforce had in fact been made.
The Supreme Court unanimously agreed and dismissed the landlord's appeal.
It must be all too easy for the landlord of a lease containing such a set of covenants to consider agreeing to a prohibited alteration or other action, particularly when the lease is a long one – in this case, the leases were for 125 years. Duval is a stark warning of the potential consequences of doing so – not only in the form of other irate tenants but also of liability to them for breach of covenant.
COVID-19: Restrictions on landlords – where are we now?
Over the past few months numerous temporary restrictions have been imposed on commercial landlords in England seeking to recover rent arrears from tenants and, to complicate matters, some of those restrictions have already been extended.
Here is a summary of where we are now:
Moratorium on forfeiture: Section 82 of the Coronavirus Act 2020 came into force on March 20, 2020. It created a moratorium on commercial landlords forfeiting a business lease for non-payment of rent, (which, as a reminder, is defined as including any sum the tenant is liable to pay under a business tenancy).

The moratorium applies during the "relevant period". This began on March 26, 2020 and initially lasted until June 30, 2020, but on June 17, 2020, the Business Tenancies (Protection from Forfeiture: Relevant Period) (Coronavirus) (England) Regulations 2020 extended the "relevant period" to September 30, 2020.


Commercial Rent Arrears Recovery (CRAR) is a statutory method of enforcement to recover rent arrears relating to commercial property. The Taking Control of Goods and Certification of Enforcement Agents (Amendment) (Coronavirus) Regulations 2020 came into force on April 25, 2020 and prevent landlords using CRAR unless they are owed a certain amount of rent. That amount was originally at least 90 days' unpaid rent but this was increased by the Taking Control of Goods and Certification of Enforcement Agents (Amendment) (No.2) (Coronavirus) Regulations 2020 to at least 189 days' rent.

The restriction applies where notice of enforcement is given during the "relevant period" as defined by Section 82 of the Coronavirus Act 2020 (see above), which currently ends on September 30, 2020.


Statutory demands and winding-up petitions. The Corporate Insolvency and Governance Act 2020 came into force on June 26, 2020 and (amongst other things) imposes temporary restrictions on creditors pursuing sums owed by corporate debtors, including landlords pursuing outstanding rent from tenants. In brief:
A statutory demand served by a creditor between March 1, 2020 and September 30, 2020 cannot form the basis of a winding-up petition against a company if the petition is presented to the court on or after April 27, 2020.
A creditor who wishes to present a winding-up petition against a company on the grounds that the company is unable to pay its debts (including rent) can only do so on condition that it has reasonable grounds for believing either:
– that coronavirus has not had a financial effect on the company; or
– that the company would have been unable to pay its debts even if coronavirus had not had a financial effect on it.
This applies to petitions presented between April 27, 2020 and September 30, 2020.
There are also limitations on the court. If a creditor presents a petition between April 27, 2020 and September 30, 2020 for the winding up of a company on the grounds that it is unable to pay its debts, the court can only make a winding-up order if it is satisfied that the company would be unable to pay its debts even if coronavirus had not had a financial effect on the company.
Footnote: Part 55 of the Civil Procedure Rules 1998 (CPR) has been amended to include a temporary Rule providing that possession and enforcement proceedings by way of a writ or a warrant for possession are stayed until August 23, 2020. The new Rule came into force on June 25, 2020 and replaces the previous stay imposed by Practice Direction 51Z.
Welcome news for AST landlords
Residential landlords in England face a myriad of statutory rules and regulations when granting assured shorthold tenancies (ASTs) – the default for residential tenancies granted since 1997.
The list includes compliance with certain prescribed requirements before a landlord can serve a notice to terminate an AST using the fast-track "no fault" procedure in Section 21 Housing Act 1988 (Section 21 notice) One such prescribed requirement is to provide the tenant with a gas safety certificate before the tenant takes possession. A failure to comply means that a Section 21 notice will be ineffective to recover possession.
But does a landlord only have a "once and for all" opportunity to comply with that requirement?
In Trecarrell House Ltd v Rouncefield [2020] EWCA Civ 760 the landlord failed to give its tenant a gas safety certificate before she entered into occupation in February 2017 but did so in the following November. In May 2018, the landlord served a Section 21 notice on the tenant and issued possession proceedings. The tenant argued that this was ineffective as the breach could not be rectified retrospectively.
The Court of Appeal (by a majority) disagreed and held that initial failure was not irremediable. As long as the gas safety certificate has been provided to a tenant before service of a Section 21 notice, a landlord retains its right to use the Section 21 procedure notwithstanding its earlier breach. The judge pointed out that the prescribed requirement was only intended as a "spur to compliance" and that there were other sanctions against landlords who failed to comply with health and safety regulations.
This decision has been long awaited and AST landlords will no doubt breathe a sigh of relief that the position has been clarified in their favour, given the consequences if it had not.
Developers beware: Development proposals and restrictive covenants
In 89 Holland Park Management Limited v Sophie Louise Hicks [2020] EWCA Civ 758, the Court of Appeal held that, in principle, a company owning the freehold reversion of a property could rely on aesthetic and environmental reasons for refusing consent under a restrictive covenant to the development of an adjoining property.
89 Holland Park (the Property) is split into several flats, each held under a long lease. The leasehold owners each own a share of the freehold of the Property through a management company (the appellant). In the 1960s, land to the rear of the Property (the Site) was sold and restrictive covenants were imposed on it. The covenants prohibited the Site owner from (i) applying for planning permission; and (ii) constructing on the Site, without the Property owner's prior approval of the development proposals.
The respondent, an architect who had acquired the Site, applied to the appellant for approval under the restrictive covenant to the development of the Site, including the construction of a glass "cube" entrance. The appellant considered this to be out of keeping with the Property and refused consent citing (amongst other things) loss of amenity of trees and aesthetic reasons.
The High Court held that the appellant could not withhold consent on these grounds. It was not entitled to take into account the views or interests of the leaseholders but only matters that affected its own reversionary interest. Its interest extended to the structure of the Building and the value of the freehold reversion. There was no evidence that these would be affected by the aesthetic or environmental concerns.
The Court of Appeal disagreed. The key takeaways from its decision are that:
The restrictive covenants were for the benefit of the whole Property and the leaseholders were among those who benefitted from them. If long leaseholders have the benefit of a restrictive covenant, their interests (which may deviate from those of the freeholder) are relevant factors for the purposes of granting/withholding consent.
In principle, aesthetic considerations are relevant as a basis for withholding consent. "It would, in my judgment, be extraordinary if, in considering whether to grant or refuse consent to those plans, drawings and specifications, the decision-maker could not take into account what the proposed building would look like".
The fact that the appellant was a company was irrelevant; companies are not only capable of being concerned with the capital/rental value of property, but also with the amenity value of the right to enjoy the Property.
It is worth noting that a party does not have a blank cheque to refuse consent if it merely does not like the look of development proposals. The court indicated that there must be a more substantive objection, although proposals being "out of keeping" may well be sufficient grounds.
The Court of Appeal's decision will be welcomed by long leaseholders. However, developers will need to consider more than just the local planning authority if title to a development property is subject to development restrictions. In such circumstances, neighbouring occupiers may effectively have a veto over proposals if they are "out of keeping" with the area.
The case now reverts to the High Court to decide whether the aesthetic and environmental reasons for refusing consent were reasonable in the circumstances.
For further information please contact real estate associate Maria Sturla.

Contacts
Head of Real Estate, London