---
ESG and UK developments
United Kingdom | Video | May 2019 | 07:17
Video Details
Simon Lovegrove
Hello, everyone and welcome to our latest Financial Services video on ESG. Today, I'm joined by Imogen Garner, a Partner in our financial services team. Imogen, last time we focused with Beth Duff on European initiatives, particularly the disclosure regime. This time I want to take a look at the U.K. regime. Shall we start off by what the key U.K. papers are?
Imogen Garner
Yes of course. There are a couple of key U.K. papers. So perhaps if we just pick two of them for today. Let's take one from the PRA and one from the FCA. So, on the PRA side, probably the key one is the recent supervisory statement published for banks and insurers that looks at enhancing their approaches to the management of financial risks related to climate change. On the FCA side, there's the Discussion Paper published in October last year on green finance and climate change.
Simon Lovegrove
Okay, now let's first of all turn to the PRA supervisory statement. What are the key points in that?
Imogen Garner
Well, I suppose the purpose of the statement is for the PRA to really set out its stall in terms of its expectations for banks and insurers in relation to climate change risk. What the PRA is really saying is that these risks are distinctive in nature and they present unique challenges. The thing that banks and insurers need to be doing is taking a strategic and specific approach to them with the sense being that is not what they are doing currently.
Simon Lovegrove
And the PRA supervisory statement talks about two primary channels of risk: physical risk and also transition risk. Starting off with physical risk - can you tell us a little bit more about that?
Imogen Garner
Yes, so physical risks cover whether events like storms and heatwaves, as well as longer-term shifts in climate, so changes in precipitation, rising sea levels and so on. So, institutions might want to be thinking about how increasing severity and frequency of extreme weather events might affect their property or how these sorts of changes might affect the financial value of collateral they hold for instance.
Simon Lovegrove
And transition risks?
Imogen Garner
Transition risks are really all about the process of adjustment to a low carbon economy. So, the sorts of factors that might have an impact on this are evolving evidence, shifting sentiment, shifting societal preferences, the development and emergence of new and disruptive business models and technologies, changes to climate-related policy and regulation, that sort of thing. So, perhaps one good example might be development of new technologies, think about for instance electric vehicles or renewable energy technologies and what sort of impact that might have financially on the automotive sector and the energy sector.
Simon Lovegrove
And, Imogen, what is so distinctive about the financial risks from climate change?
Imogen Garner
Well, it's their breadth and their magnitude. So, they cover different business lines, sectors and geographies and the time horizons involved are also uncertain and quite extended.
Simon Lovegrove
Imogen, in addition to scope, what about the nature of the financial risks?
Imogen Garner
It's a tricky one. So, whilst there's a high degree of certainty that they will crystallize in some way, shape or form, we don't actually really have a good sense of what that will end up looking like.
Simon Lovegrove
And the PRA's point is that these types of risk are larger than other types of risks.
Imogen Garner
I mean that's right and also irreversible in nature and with steps that are taken today having a really high sort of level of impact on outcomes as they ultimately occur. So, what we are trying to avoid is a too little-, too late-scenario. The other thing to bear in mind is that the time horizons are kind of wholly different to other types of risks, so banks and insurers and institutions really need to be thinking about this on the level of decades.
Simon Lovegrove
And, how would you articulate the PRA's expectations?
Imogen Garner
Well, it's an interesting one. I think what the PRA is effectively saying is that, in a lot of ways, these risks need to be viewed and treated in exactly the same way as other risks by institutions but there is a twist. So, for instance, boards need to make sure they fully understand the risks. That roles and responsibilities are appropriately allocated and there is proper oversight of the way these risks are monitored, managed, governed and so on. But at the same time, there needs to be a recognition that, for instance, the time horizons are different. So boards need to be taking a much longer-term view.
Simon Lovegrove
And what about risk management frameworks?
Imogen Garner
So, risk management frameworks, policies, procedures, MI. All of those things are also going to need to incorporate climate change risks. So, probably what I would recommend to firms who are covered by this paper is to make sure they've read it, make sure you benchmark what you're already doing against it, and where changes need to be made, implement them.
Simon Lovegrove
That's internally, but externally what sort of disclosures should institutions be making?
Imogen Garner
Thank you, Simon and that's a good point because we know, of course, that banks already have to make disclosures about material risks as part of their Pillar 3 disclosure so the PRA is really looking to banks to take account of what they are doing now and see whether there are any enhancements that need to be made. But I think another point to bear in mind is that disclosure frameworks are going to be evolving and what good looks like is going to change over time. So, institutions are being encouraged to engage with wider initiatives like the task force on climate-related financial disclosures.
Simon Lovegrove
And, Imogen, disclosure also came up in the FCA's Discussion Paper published last October.
Imogen Garner
Yes, that's right. So, that particular paper looked specifically at the sorts of disclosures that issuers might need to make so that they can adequately inform investors of the impact of financial risks related to climate change on investment in those issuers.
Simon Lovegrove
And, what sort of things have issuers specifically been looking at?
Imogen Garner
Well, some of the key challenges here are really around consistency, comparability and how to know what to include and what not to include. So, the FCA sought views on questions around what's material and what's not, how you can make things consistent, can you for instance refer to external standards like the TCFD and so on.
Simon Lovegrove
And there was also a focus on public disclosure.
Imogen Garner
Yes, so the FCA specifically asked whether they should be introducing a new requirement for firms to report publicly on climate change risks and how they impact firms, customers and business models.
Simon Lovegrove
And, where are we now with the Discussion Paper?
Imogen Garner
So, the period for responses to be provided to the FCA has closed, so really it's just now for firms to keep a watching brief on what comes next. Some of the other questions that the FCA asked were really quite high-level. So, they were asking firms to give details of what their key priorities and concerns were in this field, what they saw as some of the biggest challenges and barriers, so I think it's going to be really interesting to see what the FCA publishes in due course when it comes to publish feedback on the DP.
Simon Lovegrove
Thanks, Imogen. That concludes this video. Goodbye.
Contacts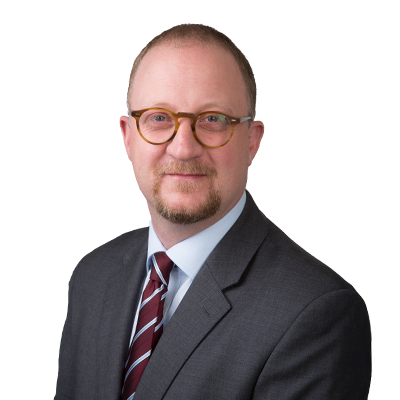 Global Director of Financial Services Knowledge, Innovation and Product