---
Financial services regulation and COVID-19 video diaries: Operational resilience
Adapting to change is business as usual: keeping you connected throughout the pandemic
United Kingdom | Video | April 2020 | 04:58
Video Details
Hi, welcome everybody, I hope you are well. In this session I will be talking about Operational resilience. Operational resilience is a focus like never before, especially during these uncertain and unprecedented times. We have seen regulators around the world change their priorities in order to address some of the far-reaching concerns and impacts resulting from corona virus. This means that strengthening Operational resilience frameworks are a focus area and is a top priority for regulators as they aim to protect its consumers, protect firms and protect markets.
The global pandemic has, in the UK for example, compelled firms to begin mapping and testing and scenario planning and strengthening their Operational resilience frameworks in advance of new rules being in force. The UK regulators have defined Operational resilience as 'a firm's ability to a) adapt, to b) prevent, to c) recover from, to d) respond to, and e) to learn from Operational disruption. The UK regulators have published a consultation paper towards the end of last year which proposes to introduce new requirements and sets expectations around three broad areas.
Firstly firms are expected to identify important business services and secondly firms will be expected to map and test scenario planning's and thirdly firms are expected to identify vulnerabilities within its business so that it can address these and drive change. The consultation paper will be open until 1 October 2020, which allows times for firms to respond to the regulator and provide comments, considering the current environment.
Operational resilience was also mentioned as the focus area in the FCA's current business plan and taking the situation to hand in the UK, it has, incidentally, prompted firms to identify its important business services through its identification of its key workers. And what this has meant for firms is that firms are now able to obtain an insight into the way the regulators consider the definition of 'important business services', and this may include staff who operate online services or staff who provide customer care, or staff who operate trading venues or other critical market infrastructure.
Now Operational resilience isn't just about Operational risk. It isn't just about having a business continuity plan or a crisis response document in place. It is about ensuring firms understand how they can continue providing support services and products to their consumers, to the market and to the financial sector as a whole, even in the event of a severe Operational disruption. It's about ensuring firms are prepared for the worst case scenario and can act swiftly and effectively.
Operational resilience will require a change in mind set for firms who prioritise commercial interest at the outset, so that firms can take into account vulnerabilities within its business when servicing clients, and the wider market, in its decision-making process. Operational resilience requires firms to think about the future and to make decisions now to provide harm going forward.
Thank you for your time, I hope you are well. Please do let us know if you have any questions as we would be happy to answer them.
Contact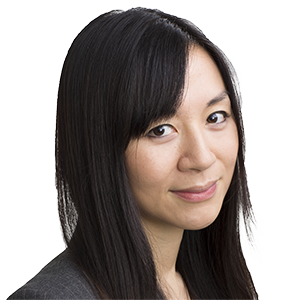 Head of Risk Consulting EMEA Advisory