---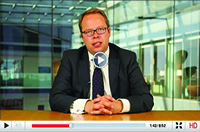 UK Employment - What to expect in 2017?
Global | Video | February 2017 | 00:07:11
Video Details
Introduction
Hello and welcome to the first of our employment videos for 2017. My name's Paul Griffin and I'm Head of the Norton Rose Fulbright Employment Team in London.
As you are all well aware, employment law is constantly changing and developing, and will continue to do so in 2017. In today's video, I'll be looking at what we can expect in employment law over the coming year, including the introduction of mandatory gender pay gap reporting and the apprenticeship levy, and what is planned for grandparental leave, tribunal fees and references in the financial services sector.
Gender pay gap reporting
In the UK, on average, women earn less than men. In order to address this issue, and following a lengthy consultation, draft regulations have been published which will come into force on the 6 April 2017.
Under the Regulations, private and voluntary sector employers with at least 250 employees will be required to publish annual gender pay gap figures.
Employers must publish:
the difference between the mean and the median hourly rates of pay of male and female employees;
the difference between the mean and median bonus payments made to male and female employees;
the proportion of male and female employees who were paid a bonus; and
the proportion of male and female employees in each quartile band divided according to rates of pay.
The first set of figures – based on the snapshot date of the 5 April - must be published on the employer's website - and on a government-designated website - by the 5 April 2018 and then figures must be published each year after that.
Employers will also have to publish a statement confirming that the information published is accurate, and will have the option to include a narrative explaining any pay gaps or other disparities, and setting out what action, if any, they plan to take to address them.
In the draft guidance recently published by Acas, employers are strongly encouraged to provide this narrative, so that those outside the organisation, such as potential job applicants, will be able to understand the company's view of why a gender pay gap exists, and what the company intends to do about it.
Acas also recommends that employers implement plans to manage any gender pay gap, such as developing initiatives to encourage female mentoring and development. No doubt many employers will choose to provide an explanation in order to justify any pay gap revealed.
The Regulations don't contain any sanctions for failure to comply. However, the Explanatory Notes state that a failure to comply will constitute an unlawful act within the meaning of section 34 of the Equality Act 2006 – which means that the Equality and Human Rights Commission can take enforcement action against defaulting employers.
Draft regulations have also been published which impose similar obligations on public sector employers with 250 or more employees, which will come into force on the 31 March.
Apprenticeships
The apprenticeship levy is due to come into effect in April 2017.
The apprenticeship levy will require all UK employers - in both the private and public sectors - which have annual wage bills of more than £3 million, to pay half a per cent of their annual wage bill towards the cost of apprenticeship training. This will replace the current system which enables employers to choose and pay for the apprenticeship training they want.
Employment tribunal fees
Historically, unlike in the civil courts system, no fees were payable for instituting employment tribunal proceedings. However, since July 2013, claimants have had to pay a fee on issuing a tribunal claim, and a further fee if the claim goes to a hearing (the level of the fees being dependent on the complexity of the claim).
The trade union, UNISON, has issued two judicial review challenges against the introduction of the fees. Both were dismissed by the High Court, and in August 2015 the Court of Appeal dismissed UNISON's appeal. UNISON has now appealed to the Supreme Court and the hearing is scheduled to take place in March 2017.
Alongside these proceedings, the Government has been carrying out a review of the employment tribunal fees system which has recently been published. Further to the review it's proposed that there be increased access to the fee remissions system, and that a small number of claims relating to the National Insurance Fund - typically claims for redundancy payments from insolvent companies - be exempt.
Grandparental leave
The Government plans to extend the right to shared parental leave and pay (currently enjoyed by parents and their partners) to working grandparents.
A consultation on the new right was initially proposed for May 2016, but was postponed until after the EU referendum. It's expected that the consultation will be published at some time this year with a view to legislation coming into force in 2018.
References in the financial services sector
During 2015, the UK financial services regulators, the FCA and the PRA, consulted on proposed changes to the way affected financial services firms and insurers seek and provide references for candidates for certain regulated roles. These changes are part of a wider package of reforms which aim to improve accountability in banks and insurers.
The final FCA and PRA rules on regulatory references were published in a policy statement in September 2016 and are due to come into force on the 7 March this year.
Conclusion
This video is intended to give you a summary of the key employment law developments expected in 2017. However, if you would like any further information, or have any questions on any aspects of today's topics, then please don't hesitate to contact us.
And, finally, our monthly competition:
What is the current overall gender pay gap in the UK?
The first person to email me with the correct answer will receive a bottle of champagne.
Thank you.