---
Norton Rose Fulbright recognised in the UK's Best Employers for Race
Global | Press release - Firm | October 30, 2018
Global law firm Norton Rose Fulbright has been included in Best Employers for Race in the UK for the second consecutive year. The listing is published in partnership with the Prince's Responsible Business Network.
The listing identifies the best employers in the UK for race diversity and equality who have demonstrated faster movement towards truly inclusive workplaces where opportunities for recruitment and progression can be equally accessed by ethnic minorities. The list includes 69 public and private sector organisations which collectively represent the best employers for Black, Asian and Minority Ethnic (BAME) people in the UK. Successful organisations were required to evidence leadership on race, inclusive workplace cultures and action in at least one of three areas - leadership, progression and recruitment. They also had to be able to demonstrate the impact of these policies on BAME employees.
Farmida Bi, Chair of Europe, Middle East and Asia commented:
"As a firm we remain committed to increasing ethnic diversity throughout the firm. We aim to have a balanced and proportionate representation of Black, Asian and Minority Ethnic individuals at all levels within the practice. Our clients and staff require us to keep making the changes needed to make this a reality."
Earlier this year the firm also signed the Race at Work Charter in collaboration with the UK Government. The program launched by Prime Minister Theresa May defines five practical steps for private sector businesses within the UK to drive forward race equality and tackle ethnic disparities in the workplace.
For further information please contact:
Kate Farrell, Public Relations Executive
Tel: +44 (0) 20 7444 3724; Mob: +44 (0) 7515 324 290
kate.farrell@nortonrosefulbright.com
Notes for editors:
Norton Rose Fulbright
Norton Rose Fulbright is a global law firm providing the world's preeminent corporations and financial institutions with a full business law service. The firm has more than 4,000 lawyers and other legal staff based in Europe, the United States, Canada, Latin America, Asia, Australia, Africa and the Middle East
Recognized for its industry focus, Norton Rose Fulbright is strong across all the key industry sectors: financial institutions; energy; infrastructure, mining and commodities; transport; technology and innovation; and life sciences and healthcare. Through its global risk advisory group, the firm leverages its industry experience with its knowledge of legal, regulatory, compliance and governance issues to provide clients with practical solutions to the legal and regulatory risks facing their businesses.
Norton Rose Fulbright operates in accordance with its global business principles of quality, unity and integrity, aiming to provide the highest possible standard of legal service in each of its offices and to maintain that level of quality at every point of contact
Norton Rose Fulbright Verein, a Swiss verein, helps coordinate the activities of Norton Rose Fulbright members but does not itself provide legal services to clients. Norton Rose Fulbright has offices in more than 50 cities worldwide, including London, Houston, New York, Toronto, Mexico City, Hong Kong, Sydney and Johannesburg. For more information, see nortonrosefulbright.com/legal-notices.
Contact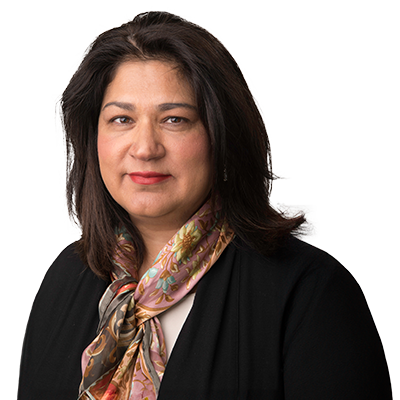 Chair, Europe, Middle East and Asia