---
Norton Rose Fulbright named in Top 50 Employers for Women 2018
Global | Recognition | April 25, 2018
Global law firm Norton Rose Fulbright has been included in The Times Top 50 Employers for Women 2018. The Times Top 50 Employers for Women is published in partnership with Business in the Community, the Prince's Responsible Business Network, as part of the charity's Responsible Business Week.
The list acknowledges UK employers that are making gender equality a key part of their business strategy, with consistent commitment to creating inclusive workplace cultures and progressing women in the workplace that covers their entire organisation at all levels. The list involves a comprehensive submission process managed by the gender equality campaign of Business in the Community.
Farmida Bi, Chair-elect for Norton Rose Fulbright LLP, commented:
"At Norton Rose Fulbright we remain committed to attracting and retaining female talent. We continue to focus on increasing diversity within the firm, and improving the gender balance and representation of our leadership. Our priority is to be an employer of choice and through a variety of internal networks and groups we aspire to create a culture of respect for every individual at all levels."
Chloe Chambraud, Gender Equality Director, Business in the Community, said: "Well done to Norton Rose Fulbright on being named in The Times Top 50 Employers for Women 2018 – the process was highly competitive so they should be very proud of their success. Their efforts are enabling women and men to contribute equally to society, and I hope other organisations will learn from their example."
Norton Rose Fulbright's gender equality strategy is aimed at creating a culture which enables women to thrive in their careers. In 2012, the firm launched the Global Diversity and Inclusion Advisory Council (GDIAC) to provide a source of coordinated and consistent leadership to establish and advocate diversity and inclusion best practice globally. Norton Rose Fulbright has a disciplined approach to the attraction and recruitment of female talent, a robust talent management process which assesses the diversity and bench-strength of the talent pipeline and targeted development plans to nurture rising talent. There are a number of programmes in place to promote and include women at all levels, these include mentoring and talent management programmes, flexible working initiatives, gender bias education, coaching for expectant and returning parents, and networks for women, working parents, carers and flexible workers.
The full list of The Times Top 50 Employers for Women 2018 can be found online at: http://gender.bitc.org.uk
For further information please contact:
Kate Farrell, Public Relations Executive
Tel: +44 (0) 20 7444 3724; Mob: +44 (0) 7515 324 290
kate.farrell@nortonrosefulbright.com
Notes for editors:
Norton Rose Fulbright
Norton Rose Fulbright is a global law firm providing the world's preeminent corporations and financial institutions with a full business law service. The firm has more than 4,000 lawyers and other legal staff based in Europe, the United States, Canada, Latin America, Asia, Australia, Africa and the Middle East.
Recognized for its industry focus, Norton Rose Fulbright is strong across all the key industry sectors: financial institutions; energy; infrastructure, mining and commodities; transport; technology and innovation; and life sciences and healthcare. Through its global risk advisory group, the firm leverages its industry experience with its knowledge of legal, regulatory, compliance and governance issues to provide clients with practical solutions to the legal and regulatory risks facing their businesses.
Norton Rose Fulbright operates in accordance with its global business principles of quality, unity and integrity, aiming to provide the highest possible standard of legal service in each of its offices and to maintain that level of quality at every point of contact. Norton Rose Fulbright Verein, a Swiss verein, helps coordinate the activities of Norton Rose Fulbright members but does not itself provide legal services to clients. Norton Rose Fulbright has offices in more than 50 cities worldwide, including London, Houston, New York, Toronto, Mexico City, Hong Kong, Sydney and Johannesburg. For more information, see nortonrosefulbright.com/legal-notices.
Contact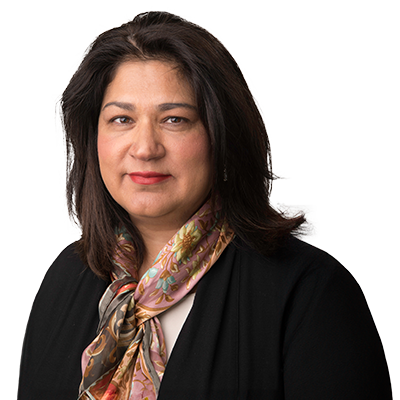 Chair, Europe, Middle East and Asia