---
Norton Rose Fulbright named to The Times Top 50 Employers for Women 2021
United Kingdom | Press release - Recognition | April 2021
Global law firm Norton Rose Fulbright has been named to The Times Top 50 Employers for Women 2021 list for the seventh time in nine years.
The Times Top 50 Employers for Women is widely regarded as the UK's most high-profile and well-established list of employers leading the way on workplace gender equality. The list is published in partnership with Business in the Community, the Prince's Responsible Business Network, as part of the charity's Responsible Business Week. Each year, Business in The Community invites companies with a presence in the UK to apply by detailing what they are doing to work towards gender equality in their organisations. Employers were selected for the list by gender equality leaders at Business in the Community.
The assessment process focuses on employers' approach to a range of issues known to impact gender equality at work, including transparency around pay, family friendly policies and their approach to flexible working. This year, businesses were also asked to share what was done to champion gender equality in the context of COVID-19.
Farmida Bi, Norton Rose Fulbright's Chair of Europe, Middle East and Asia (EMEA) commented:
"Our inclusion on this list reflects our ongoing commitment to the recruitment, retention and advancement of women. We continue to focus on increasing gender diversity and representation of women at all levels in our business through target setting, career and talent management programmes, and policies and initiatives that support more flexible and inclusive ways of working."
Amanda Mackenzie OBE, Chief Executive at Business in the Community, said:
"We look forward to the day when commitment to gender equality is the norm, not the exception. Until then, I hope more employers take note of Norton Rose Fulbright's ambition on gender equality."
Charlotte Woodworth, Gender Equality Director at Business in the Community, said:
"COVID-19 has shone a light on how far we have to go on gender equality: women have been disproportionately affected by lockdown. We congratulate the many employers who have maintained their efforts towards gender equality at this time, often introducing innovative policies to support their workforce during this period. This year's application process for The Times Top 50 Employers for Women was the most competitive one we have seen in five years. Employers like Norton Rose Fulbright haven't forgotten women at work and they are committed to making gender inequality a thing of the past."
Norton Rose Fulbright is committed to ambitious targets to drive a more gender representative partnership and to encourage accountability within practice groups to achieve them. The firm have recently set new targets for both its partnership and management boards aspiring to have 40% men, 40% women and 20% flexibility. Currently, 29% of partners in the UK are women. Women also represent 40% of the EMEA Management committee members. The firm has a disciplined approach to the attraction and recruitment of women, a robust talent management process which assesses the diversity and bench-strength of the talent pipeline and targeted development plans to nurture rising talent. There are a number of programmes in place to promote and include women at all levels, including mentoring, sponsorship and a career strategies programme, coaching for expectant and returning parents, as well as networks for women, working parents and working carers. The firm was pleased to report a decrease in its UK gender pay gap for partners, associate and employees in its latest Equality Pay Report.
The full list of The Times Top 50 Employers for Women 2021 can be found online here.
For further information please contact:
Contact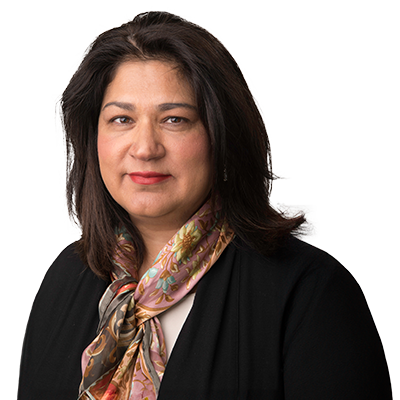 Chair, Europe, Middle East and Asia