---
Examining regulatory equivalence – a FSN Forum and Norton Rose Fulbright paper
Global | Knowledge | January 12, 2017
The UK should seek a bespoke form of equivalence to maintain adequate access to financial services in Europe in a post-Brexit world
New report examines the extent of regulatory equivalence and the UK's access to the European single market post-Brexit and in the absence of passporting rights
In certain cases, the EU may recognise a third country's legal, regulatory and/or supervisoryregime as equivalent to a corresponding EU framework
Current European model of equivalence is not a 'silver bullet' solution that can replace passporting in its entirety
The UK Government has already recognised that a bespoke model of equivalence may be necessary in order to provide adequate access to the European market for financial services
The report proposes the 'building blocks' model of equivalence for this bespoke UK solution
The report also considers some wider opportunities for the UK post-Brexit, including the consequences of a likely trend of regulatory reform under President-Elect Trump
A new report has found that the patchwork nature of regulatory equivalence provisions means that, for the UK financial services industry, the current European model of equivalence will not provide a solution which will replace the benefits of passporting in their entirety.
However, there are some common features (such as cooperation arrangements, comparable regulatory frameworks and data sharing) which suggest that a framework of equivalence could be established to ensure a harmonised approach to equivalence in UK-EU negotiations.
The report by the global law firm Norton Rose Fulbright, commissioned by the Financial Services Negotiation Forum following the UK's decision to leave the EU, was published today. The paper examines approaches to the interpretation and measurement of equivalence.
The report suggests a bespoke model for equivalence known as the 'building blocks' model to enable UK financial services firms to access the European market, using established concepts of equivalence in Europe, across the globe and in international bodies to deal with some of the recognised challenges in the current form of equivalence.
For example, the model proposes a 'dynamic' concept of equivalence aimed at the UK being able to 'future proof' against future EU legislative changes and considers the EU's anticipated reluctance to lose direct control over certain sectors of the financial services industry, such as clearing, and proposes a solution which builds upon an existing US concept of enforcement known as 'consent to jurisdiction'.
The report briefly considers some of the wider opportunities for the UK in a post-Brexit world, in particular considering a likely period of regulatory reform in the US under President-Elect Trump. Known as the 'triangulation framework', the report examines whether the UK could establish itself as a hub for financial services catering to the European, domestic and US markets.
Norton Rose Fulbright financial services regulatory partner Peter Snowdon commented: "In the financial services sector, the big question is what sort of access the UK can have to the EU single market when, in all likelihood, it loses its passporting rights. 'Equivalence' may be a viable alternative for some types of financial services enabling firms to undertake activities and provide financial services freely across the EU post-Brexit. The European Commission will recognise as 'equivalent' countries with regulations as robust as that provided in the relevant EU legislation, allowing firms from those jurisdictions access to the single market. Equivalence is not without its costs and risks, however, and is subject to the Commission's interpretation. In addition, not all pieces of EU legislation carry equivalence provisions, leaving significant gaps.
"Our report makes the following recommendations to policymakers, negotiators and other stakeholders:
There is a need for a clear, unambiguous definition of equivalence, which is currently lacking in European legislation;
There is a need for clear, definitive benchmarks for the assessment of equivalence determinations by the European Commission, which could draw upon international standards in order to provide a 'dynamic' version of equivalence which mitigates the risk of equivalence being unexpectedly withdrawn; and
Building upon the current European approach to equivalence, it is pragmatic and mutually beneficial to both the EU and UK to utilise existing concepts and established precedents to augment European equivalence through using sector-specific procedural tools and interim solutions as described in the building blocks model as described in the report."
Anthony Belchambers, the chairman of the FSNForum's Honorary Advisory Council, commented: "Equivalence with the EU may facilitate less access than membership of the Single Market, but it is readily provable, less costly in terms of budgetary contributions and avoids the politically challenging conditions of a "passport". The Norton Rose Fulbright paper concludes that a negotiated outcome which delivers maximum access based on proven and future-proofed equivalence works to the advantage of both the EU and the UK. That said, it is critical that business is given the time to restructure against known outcomes."
Daniel Hodson, the chairman of the FSNForum's Executive Committee, added: "The building block model provides a logical and practical approach which could be of use not just in the Brexit negotiations but a really useful tool for the development of global regulation. Similarly the triangulation framework may provide a global opportunity for Britain and future national and international participants and end users in all its markets."
For further information please contact:
Louise Nelson, Senior PR Manager, Norton Rose Fulbright
Tel: +44 (0)20 7444 5086; Mob: +44 (0)7909 684893
louise.nelson@nortonrosefulbright.com
Anthony Belchambers, FSNForum
Tel: +44 (0)7795 614403
Daniel Hodson, FSNForum
Tel: +44 (0)7801 233094
Notes for editors:
1. Norton Rose Fulbright is a global law firm. We provide the world's preeminent corporations and financial institutions with a full business law service. We have 3800 lawyers and other legal staff based in more than 50 cities across Europe, the United States, Canada, Latin America, Asia, Australia, Africa, the Middle East and Central Asia.
Recognized for our industry focus, we are strong across all the key industry sectors: financial institutions; energy; infrastructure, mining and commodities; transport; technology and innovation; and life sciences and healthcare.
Wherever we are, we operate in accordance with our global business principles of quality, unity and integrity. We aim to provide the highest possible standard of legal service in each of our offices and to maintain that level of quality at every point of contact.
For more information about Norton Rose Fulbright, see nortonrosefulbright.com/legal-notices.
2. The Financial Services Negotiation Forum (FSNForum) is a platform for industry practitioners and policy makers to share and debate evidence-based research and to agree a consensus on critical issues relevant to the Brexit negotiations. Its goal is to provide our negotiators with the information necessary to maximise their effectiveness at the negotiating table.
For more information on the FSNForum, see www.fsnf.uk
Contacts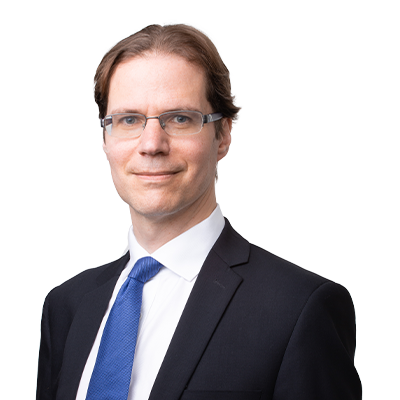 Global Head of Financial Services