---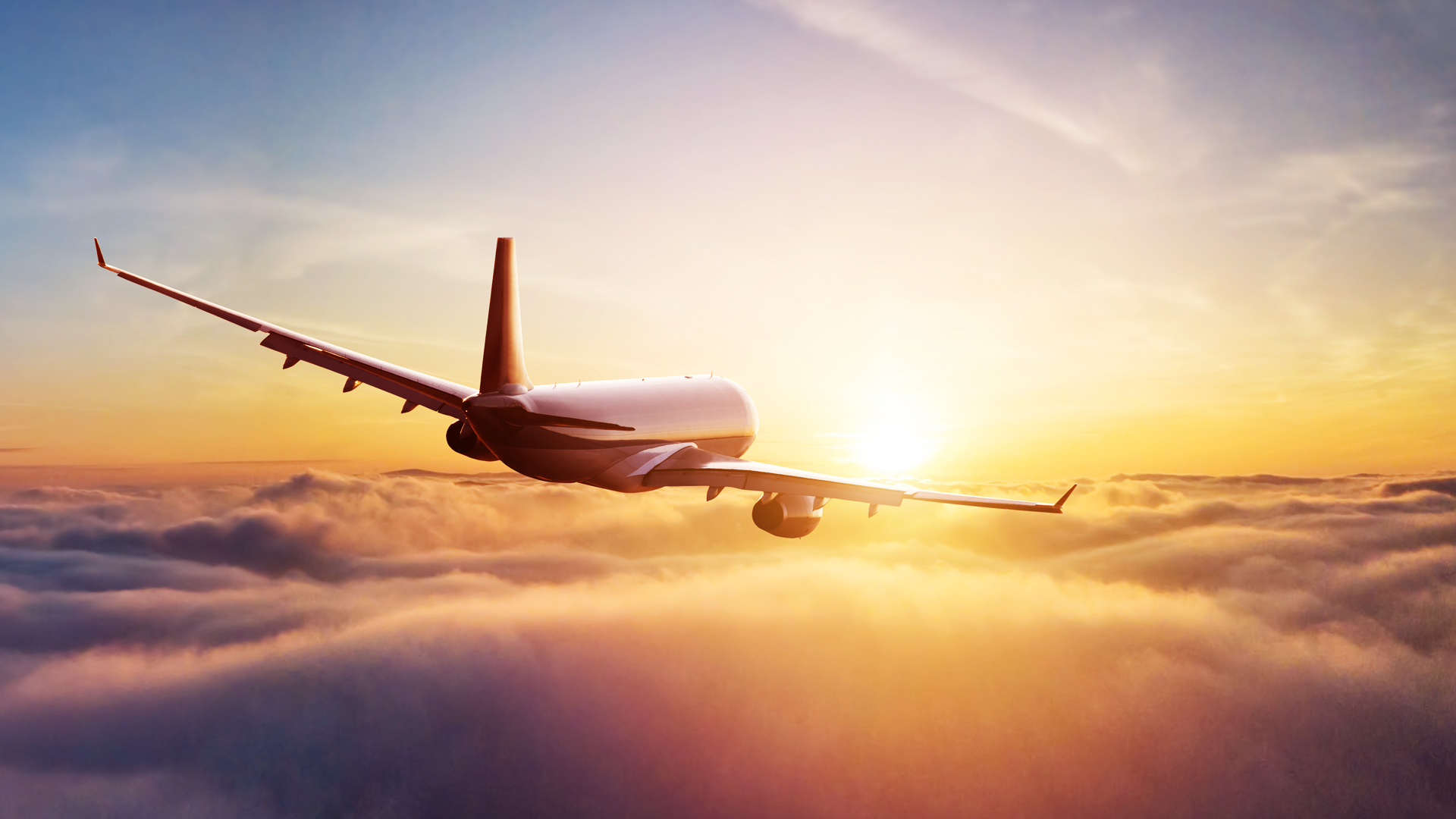 Our view on positive developments
Global | Publication | February 2021
Think positive is something of a current mantra, and so we did. As 2020 departed and 2021 arrived, our global aviation group took stock. Last year may have been the worst of times in many ways, but there were also signs of better if not the best of times. This year will surely see many more. Alison Baxter, a London-based aviation partner, talked to our aviation lawyers across the world about the positives and here are our highlights.
When challenges become opportunities
Every industry has those poised to take advantage of a downturn, and aviation is no exception. The current situation, with its unprecedented fleet capacity, presents a rare opportunity for bold entrepreneurs who want to start an airline and new investors with cash and a strong risk appetite. During Q4 2020 alone, new airlines emerged across Asia, the Americas and Europe, and others will inevitably follow. Aircraft, slots and skilled personnel are available in the market, more readily than ever before, which could enable those with the right business plan and capital structure to succeed and grow. Hot on their heels are new lessors and funds, many looking to take advantage of lower acquisition prices. Many have noted the heightened demand for freighters with passenger aircraft cargo capacity curtailed. Change is definitely the order of the day, and unsurprisingly given the ever-agile nature of our industry, plenty of that change is positive.

Duncan Batchelor, Partner, London
The airline journey
It has been a masterclass in resilience and agility as airlines have had to respond to almost unremitting, unprecedented change and challenge. The early weeks and months of the pandemic seemed to pose an existential threat to the airline industry but, for many airlines, the other end is now almost in sight, with enormous pent-up demand on the horizon albeit, for the moment, just out of reach. Every lifting of lockdown has demonstrated the need to ramp up (and potentially ramp down) services at short notice, translating into a focus on flexible fleet options which is likely to remain part of the "new normal" whenever it arrives.

Richard Green, Partner, London
Owen Mulholland, Partner, London
A catalyst for disruptive technology
As airlines face the need to reduce costs and operate with smaller teams, ways to improve efficiency are an understandable focus and with it the enthusiasm for automated solutions is accelerating. By enabling large amounts of information to be centralised and shared confidently, without risk of error, blockchain has the potential to be a game-changer. Replacing onerous record-keeping with a virtual maintenance log easily accessible by airlines, owners, investors and maintenance facilities, could transform processes for tracking maintenance, verifying the provenance of parts and the acquisition of parts inventory. Reduced payment processing costs afforded by blockchain offer prospects to diversify airline revenue streams with potential new sales opportunities in-flight and interesting ways to modernise loyalty programmes. Looking further ahead, combining technology advances such as the 'internet of things' with a blockchain platform to continually capture, communicate and record operating data in real-time could allow for the creation of a digital clone of aircraft, paving the way to predict maintenance issues that can be prepared for in advance and reduce maintenance downtime. The future is arriving.

Will Alete, Partner, London
The 737 MAX story
After a prolonged period of uncertainty, with significant financial consequences for many airlines, the 737 MAX was recertified by the FAA towards the end of 2020. Other regulatory agencies are now following suit. As 2021 dawned, the next chapter saw Boeing reach a deferred prosecution agreement with the DoJ to avoid criminal charges in return for US$2.5 billion, and in parallel settled several claims. The race is now on for other airlines to take action before their 737 MAX fleets return to service. Admissions in the deferred prosecution agreement can be used to support civil claims, which should be embraced by operators as they review their existing and projected losses associated with the MAX.

Steve Dollar, Partner, New York
Healthy liquidity
Unlike the global financial crisis, the pandemic hasn't had a material impact on liquidity. Bank risk appetite is understandably muted but all major ECA products remain available across aircraft types, along with their AFIC, Balthazar, PIIQ and ACG equivalents, and new commercial guarantee and wrap products are also coming online. The capital markets are alive and well too, as we witnessed with major issuances by both airlines and leasing companies. The short term is likely to see these trends continue, and given our industry's track-record in designing creative solutions to meet unexpected challenges, we can also expect to see the evolution of novel structures.
George Paterson, Partner, Paris
Leasing companies take centre stage
Last year highlighted quite how effective established lessors can be at supporting the industry during change and uncertainty. Experienced teams and strong liquidity positions have enabled solutions to be devised and delivered at speed, and numerous sale and leasebacks have resulted in material portfolio growth despite reduced trading. It looks as if air travel will re-emerge in fits and starts rather than as a straight-line trajectory, with flexible fleet options the order of the day for some time to come. Leasing companies are ready.
Alison Baxter, Partner, London
Alex Blaney, Senior Associate, London
Fiona Henderson, Senior Counsel, New York
Alyssa Vazquez, Partner, New York
Governments step up
Traditionally a thorny topic generally reserved for manufacturing, 2020 saw state support welcomed with open arms. The EU's rescue and restructuring rules were put to the test, enabling rapid financial support to be rolled out on a level playing field basis, and resulting in no major airline casualties. Many other countries also stepped up to provide cash to its airlines, others found ways to facilitate commercial lending, and across the world governments mobilised at high speed to pass laws providing interim moratoria protections. Overall this was a strong global vote of confidence in the aviation industry.
Ian Giles, Partner, London and Brussels
Michael Jürgen Werner, Partner, Brussels
Could business travel lead on green solutions?
There seems no doubt that business travel levels will take time to recover, not least because we have all lived through the viability of remote connections. There also seems no doubt that the drive for environmental change will not abate. Early signs indicate that business travellers are looking at different ways of travelling, notably corporate jets, often using fractional ownership or flexible charter models. They have the potential to offer a more Covid-secure experience, onboard and in transit, but present a challenge for ESG targets. Green power solutions are coming: they will probably be easier to roll out for smaller aircraft. Bring these strands together and perhaps a win win situation will start to emerge.
Dan Cowdy, Partner, London
Restructurings shine a light on co-ordination and communication
Many airlines have been forced to restructure and for some the only option has been formal proceedings, to protect themselves from creditor action and/or allow themselves to restructure liabilities where not all creditors are supportive (subject to Cape Town Convention protections in relevant jurisdictions). Airlines outside major restructuring markets such as the US and the UK have faced a difficult choice between local proceedings or forum shopping to avail themselves of an established process such as Chapter 11 or a UK scheme of arrangement/ restructuring plan. From a creditor perspective, the pitfalls of enforcement action have been thrown into sharp relief, resulting in a notable preference for a co-ordinated and even-handed approach, as well as encouraging open communication.
Mark Craggs, Partner, London
David Rosenzweig, Partner, New York
Matthew Thorn, Partner, London
The EU/UK trade deal
A no deal Brexit would have been a mess. The EU-UK Trade and Cooperation Agreement provides initial certainty and a framework that can be built out once the political dust settles. A joint committee will be formed to agree a more detailed cooperation model for the future and this will hopefully include the continued adoption of EASA regulations and processes.
Emma Giddings, Partner, London
Transactions go green
Lawyers have long been fans of paper, and many countries' legal systems have insisted on a variety of document formalities. Lockdowns magnified how impractical this could be, not least in an environment where deals needed to complete at record speeds. The global legal profession responded, with e-signatures becoming much more widespread.
Katie Knight, Senior Knowledge Lawyer, London
The final frontier
A mere pandemic wasn't going to mute Space X's ambitions, and it became the first private company to launch astronauts for NASA. It looks as if space may also lead the way in asset recycling. Satellite manufacturers are developing products that can be repositioned or repurposed once launched, which potentially creates new financing opportunities too, and there are rumours that Space X is planning to repurpose oil rigs as spaceports.
Eleanor Martin, Partner, London