---
In this the fourteenth edition of Cultivate we focus on the growing field of Sustainable Agriculture.
With the world's population projected to reach 9.5 billion by 2050, and climate change continuing to exert pressure on our food production capability, the pressing challenges of feeding the world will become ever more pressing with each passing year.
The key to solving this challenge lies in better utilization of science and technology, and crucially, better implementation of sustainability principles in agriculture.
A quantum shift in the way we produce, finance and distribute food is underway. In these pages we review some of the opportunities and challenges this shift presents and the innovative new approaches being implemented in the process.
Contents

Publikation
BaFin aktualisiert FAQ zum Vertrieb und Erwerb von Investmentvermögen nach dem KAGB
Am 11. August 2021 hat die BaFin eine Konsultation zur Änderung ihrer FAQ zum Vertrieb und Erwerb von Investmentvermögen nach dem KAGB veröffentlicht. Es besteht bis zum 13. September 2021 die Möglichkeit zur Stellungnahme.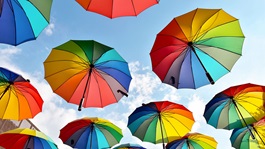 Publikation
MaRisk: BaFin veröffentlicht 6. Novelle insbesondere zu notleidenden Krediten und Auslagerungen
Die BaFin hat am 16. August 2021 die lang erwartete 6. Novelle ihres zentralen Rundschreibens zu Mindestanforderungen an das Risikomanagement (Rundschreiben 10/2021 (BA) – MaRisk) veröffentlicht, das die Verwaltungspraxis zur ordnungsgemäßen Geschäftsorganisation von Instituten zusammenfasst.