---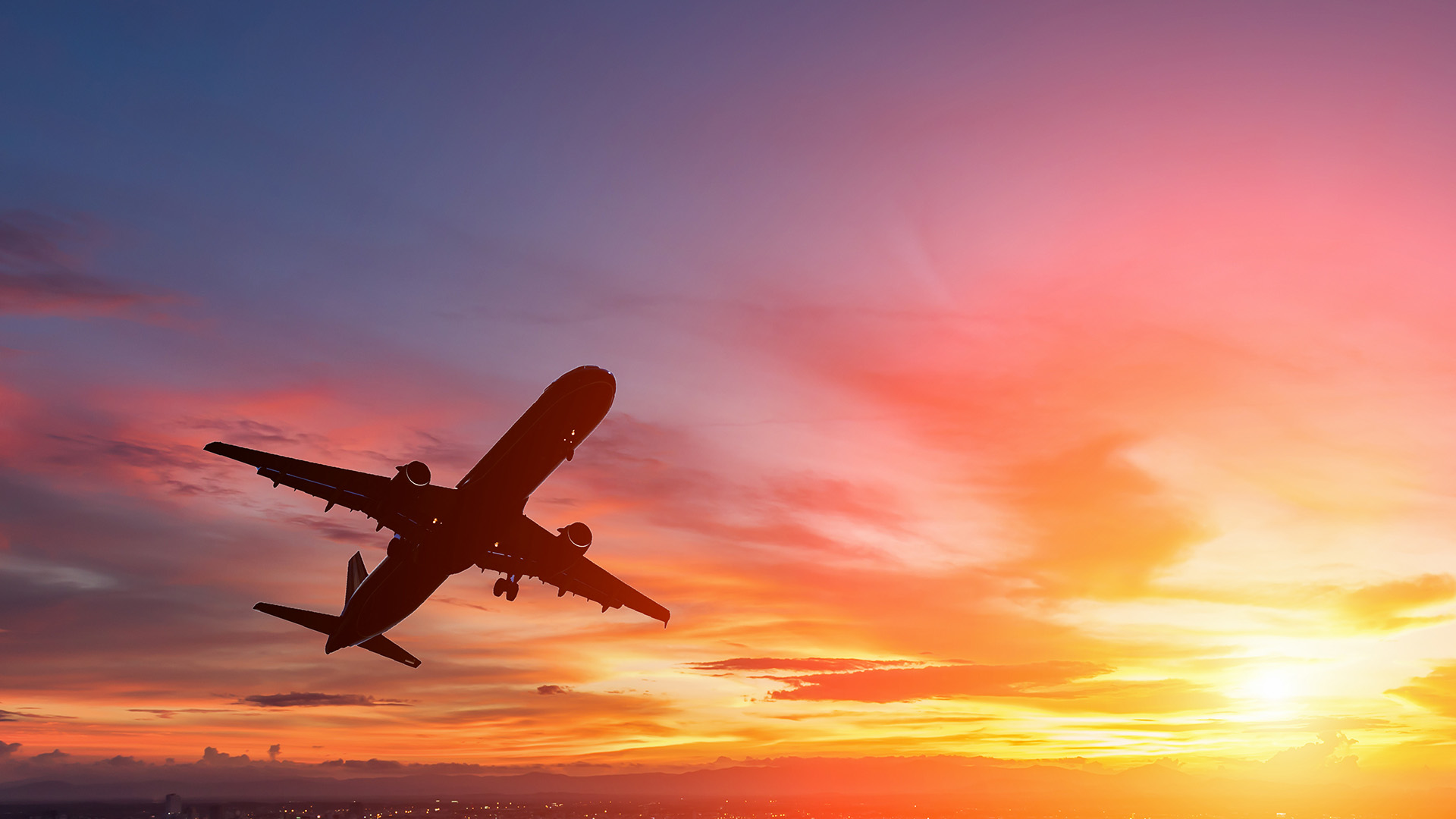 End-of-life consignment agreements: Key considerations
Global | Publikation | Juni 2021
Introduction
The lasting legacy of the COVID-19 pandemic is yet to be fully understood by the aviation industry but there are certain assumptions that can be made. It is widely understood that substantial budget cuts have been, and are likely to continue to be, made by aircraft owners and airlines leading to a corresponding reduction in fleet sizes. Up until the global grounding of the airline industry, there had been a boom in the delivery of new aircraft with fleet sizes seeing unprecedented growth in the past decade. The surge in deliveries means a flood of newer, more fuel-efficient aircraft as well as a growing number of ageing mid-life aircraft which require spare parts support. What then will be the destiny of those surplus, less efficient aircraft?
The market for the commercial dismantling and recycling of aircraft and the marketing of spare parts has seen a trend of growth. The maintenance cost savings to be made in installing used serviceable parts salvaged from retired aircraft has been a key driver in this growth. In 2019, Fortune Business Insight reported that the market was estimated to be worth US$4.57bn globally with some projections seeing this increasing to US$5.40bn by 2027. As a result, aircraft owners and operators are likely to become increasingly familiar with end-of-life consignment arrangements as a means to extract the most from the residual value of aircraft deemed to be beyond their useful economic life. With the recertification process of the Boeing 737-MAX variant well advanced, during the coming months and years we may see a surge in aircraft retirements.
In this article, we will summarise what a consignment programme is, why it may be an option for a range of aviation industry participants and the considerations and pitfalls that such arrangements entail.
What is a consignment agreement and when are they used?
In short, this is an agreement where an aircraft owner (the consignor) delivers an aircraft, or aircraft components, to a supplier (the consignee) who dismantles the asset and, acting as an agent for the consignor, markets the salvaged parts for lease and sale. The consignee will charge a commission on the revenue generated from the sale or lease of the parts with the remaining revenue (after deduction of costs) being for the account of the consignor. Properly managed, this can lead to a win-win situation for both consignor and consignee in relation to otherwise uneconomic assets.
Common circumstances in which the need for consignment agreements may arise post-COVID are:
The retirement of one or a fleet of aircraft by an owner in order to allow serviceable parts to be recycled with the remainder being disposed of safely.
Where an airline or owner has dormant spares inventory. As fleet sizes of an aircraft type reduce, the spares stocks held by airlines and owners become underutilised.
Distressed assets.
If an airline fails and aircraft are repossessed, the sale or re-leasing market may not be there for certain aircraft types. Tearing down and marketing the constituent components may be the only viable option to realise value from the asset.
Short term engine leasing.
With some airframes past useful life but with engines that still have a life remaining before scrapping, short-term leases to support existing fleets during maintenance events could be an increasing opportunity for consignors and consignees.
What are the key considerations when approaching a new consignment project?
When approaching any new consignment arrangement, it is important for the consignor to consider the following key points before going to the market:
What is the goal? Owners should be clear on what they want to achieve. If the aim is to safely retire and dismantle a fleet of aircraft, then this will have a heavy bearing on which consignee is able to support such a long-term programme. If the intent is to extract value from a discrete selection of components, that may open up a number of different options to issue requests for proposals into the market.
How much of a role will the consignee take in managing the process? Is a turnkey solution required from delivery to sale or is the owner looking for specific expertise in generating revenue from discrete component types? This will influence the level of commission as well as the upfront cost.
Who are the shortlisted consignees and are they qualified, funded and staffed to carry out the work? The tear down of an aircraft is a labour intensive and costly process. Owners need to be satisfied that their chosen supplier has the requisite approvals to be able to complete the full project, the staff expertise to manage it efficiently, and the funding to be able to see the project through to the end. The airworthiness authority approvals from the relevant supervising authority are necessary to perform the maintenance tasks required to carry out the tear down work and to procure that the consignment parts/components are released to service with the appropriate supporting documentation.
Where is the market for the components being consigned and does the consignee have the geographical reach to be able to reach the end customers? Revenue is generated by consignment only if the marketing of the components is successful. Without sufficient customer demand, the consignor will be left with an expensive collection of parts to store.
What is the exit plan? Owners must think carefully about the length of time they will support the programme and what procedure is to be followed when the programme reaches its conclusion. This includes the allocation of costs, what happens to the parts that remain and how the final payments are to be settled. In addition, if the consignor may still have a need for components that are placed into consignment, is a process required for the parts to be recalled and how will this impact the programme?
Administrative and commercial considerations and risks
The following additional considerations and risks need to be taken into account:
| | |
| --- | --- |
| Delivery | Much of the value in parts removed from an aircraft will be attributed to the provenance and standard of the aircraft documents. There has been a trend over recent years for back to birth commercial ownership trace on major parts and not just life-limited parts (LLPs). and Owners are more likely to attract higher sales prices if the aircraft documents and records are maintained to a good standard. |
| Which party bears the risk of storage and transportation costs? | Whilst the majority of consignment companies will have in place storage/hangar keepers' liability insurances, one of the key commercial considerations is which party bears the risk in the transportation of parts to and from repair facilities. Recovering the costs of cargo lost or damaged in transit is typically governed by industry practice and for travel by air, recovery is limited to the Montreal Convention. This means that high value parts, for instance APUs, IDGs, avionics and engine LLPs, risk being inadequately insured. |
| What security/collateral is available? | In the case of financed aircraft, the existing security/collateral package is unlikely to be fit for purpose following teardown. In place of traditional security/collateral packages, you are more likely to see an assignment of receivables and/or payments into a charged/pledged bank account. |
| When is the owner paid? | Typically, the consignment company would look to recover teardown, storage and repair costs before the owner receives revenue from the parts sold. However, much will depend on the respective parties' negotiating positions and external market factors. |
| Export control | Owners should have measures in place to ensure there is visibility and control with respect to the end users to whom parts are sold. Whilst title traditionally passes from owner to consignee to end user, the back to back nature of the structure means that owners should ensure due diligence is undertaken in respect of the checks and balances which the consignee has in place to prevent, or mitigate against, infractions of export control laws and regulations. |
| Liability and reputation | Whilst we would expect credible consignment companies to have reasonable product liability and hangar keepers liability insurance, there are reputational considerations which come with selling parts which are subsequently involved in aircraft accidents. This should be considered against the overall commercial benefit derived from selling the parts. |
| Taxes and customs | It is important to consider regional taxes and customs duties in respect of the sale and movement between jurisdictions of consignment parts as these can be significant. For example, the sale and movement of parts which are intended for installation on commercial aircraft can typically qualify for "qualifying airline" VAT treatment and airworthiness import duty treatment within the EU and the UK, meaning taxes and duties are not due. However, care would need to be taken where aircraft and/or parts are being moved for tear down or parting out, as these exemptions may not apply, and the onset of Brexit is leading to additional compliance burdens even if ultimately the tax treatment is unaffected |
| | |
Conclusion
A material portion of the global fleet of aircraft remains grounded at the moment which has created something of a buyer's market in the consignment world. Now that the end of the pandemic is in sight, and with it a return to air travel, this landscape will change. Nevertheless, whilst the industry inevitably changes and delivery streams at aircraft manufacturers are gathering pace again, the consignment market is likely to remain a prominent feature beyond the current horizon.

Publikation
BaFin aktualisiert FAQ zum Vertrieb und Erwerb von Investmentvermögen nach dem KAGB
Am 11. August 2021 hat die BaFin eine Konsultation zur Änderung ihrer FAQ zum Vertrieb und Erwerb von Investmentvermögen nach dem KAGB veröffentlicht. Es besteht bis zum 13. September 2021 die Möglichkeit zur Stellungnahme.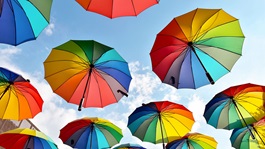 Publikation
MaRisk: BaFin veröffentlicht 6. Novelle insbesondere zu notleidenden Krediten und Auslagerungen
Die BaFin hat am 16. August 2021 die lang erwartete 6. Novelle ihres zentralen Rundschreibens zu Mindestanforderungen an das Risikomanagement (Rundschreiben 10/2021 (BA) – MaRisk) veröffentlicht, das die Verwaltungspraxis zur ordnungsgemäßen Geschäftsorganisation von Instituten zusammenfasst.