---
This chapter is featured in GAR's Litigation Know-How, published in June 2021. Partner Deirdre Walker, counsel Aarti Thadani, and associate Ina Lamce authored the United Arab Emirates chapter.
An extract of this chapter can be found below.
Overview
1. Describe the general organisation of the court system for civil litigation.
Onshore jurisdiction
The UAE legal structure has two systems – the Federal Judiciary (controlled by the Federal Supreme Court) and the local judicial departments at the local government level. Each of the Emirates are able to choose which one of the two systems to operate under.
Articles 94 to 109 of the UAE Constitution generally governs these two systems but the detail of certain principles are left to the discretion of local judicial authorities.
Abu Dhabi, Dubai and Ras Al Khaimah uphold their own judicial systems independently from the federal court system and therefore are not overseen by the UAE Supreme Court. The Emirates of Sharjah, Ajman, Fujairah and Umm Al Quwain operate under the Federal Judiciary.
Dubai's courts have three levels of courts and each court has a civil division, a criminal division and a Shari'a division.
The Dubai Court of First Instance
This Court is divided into lower courts for claims less than 10 million dirhams, decided by a single judge and upper courts for claims over 10 million dirhams and are decided by three judges.
The Dubai Court of Appeal
A judgment from the Court of First Instance can be appealed within 30 days of the date of the judgment. Judgments by the Court of Appeal are deemed final if the value of the claim is less than 500,000 dirhams and are decided by three judges.
Dubai Court of Cassation
Court of Appeal judgments may be appealed within 60 days from the date of the judgment and are usually heard by five judges. Any appeal may only be for sums in dispute in excess of 500,000 dirhams, unless the judgment does not involve a financial award. This is the highest Court and a final award cannot be appealed further.
The Dubai International Financial Centre (DIFC)
The DIFC is a common law jurisdiction within the UAE that was established under Dubai Law No.9 of 2004. Pursuant to the Judicial Authority Law 12 of 2004 (as amended), the DIFC Court has exclusive jurisdiction to hear:
civil or commercial claims to which DIFC is a party;
civil or commercial claims arising from a contract finalised or performed within the DIFC;
civil or commercial claims arising from a transaction that has been performed within the DIFC and is related to DIFC activities;
appeals against decisions made by the DIFC; and
any claim that the Courts have jurisdiction in accordance with DIFC Laws and Regulations.
The DIFC courts have jurisdiction to hear any local or international cases if expressly agreed by the parties by way of contract, or if the contract involves a DIFC established party. The DIFC Courts have three levels.
Small Claims Tribunal (SCT)
SCT allows parties to commercial contracts to represent themselves without the need for lawyer presence. The parties aim to reach a settlement between before proceeding to a hearing before a judge.
The SCT deals with claims with a value of less than 500,000 dirhams or where the claim relates to the employment or former employment of a party.
Court of First Instance
The Court of First Instance deals with all civil and/or commercial matters. It will also hear disputes within the DIFC jurisdiction and disputes that arise from contracts with an express DIFC jurisdiction clause.
Court of Appeal
The Court of Appeal holds the highest authority in the DIFC. Orders and judgments are final unless there is a question of a conflict of jurisdiction between onshore Dubai courts and the DIFC. Where there is a conflict of jurisdiction between onshore Dubai courts and DIFC courts, either party can make a challenge that will then be decided by the Joint Judicial Committee, which was constituted in 2016 pursuant to Decree 19.
Abu Dhabi Global Market Courts (ADGM)
The ADGM is a financial free zone situated in Abu Dhabi. It was established pursuant to the UAE Constitution and UAE Federal Law No. 8 of 2004 (Financial Free Zone Law).
The ADGM has its own body of laws with an independent judicial authority and courts that deal with civil and commercial matters. Furthermore, the ADGM courts are established on the ADGM Courts' Regulations, the ADGM Court Rules and the Practice Directions. They comprise the Court of First Instance and Court of Appeal.
Owing to their English law foundations, both the DIFC Rules and the ADGM Court Rules strongly resemble the English Civil Procedure Rules at almost every stage of the proceedings. There are some stages, such as disclosure (Part 13 of the ADGM Court Rules), which differ from the English CPRs.
An extract from GAR's Litigation Know-how, first published in June 2021. The whole publication is available here.

Publikation
BaFin aktualisiert FAQ zum Vertrieb und Erwerb von Investmentvermögen nach dem KAGB
Am 11. August 2021 hat die BaFin eine Konsultation zur Änderung ihrer FAQ zum Vertrieb und Erwerb von Investmentvermögen nach dem KAGB veröffentlicht. Es besteht bis zum 13. September 2021 die Möglichkeit zur Stellungnahme.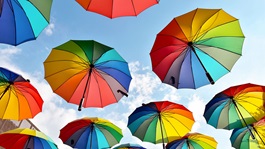 Publikation
MaRisk: BaFin veröffentlicht 6. Novelle insbesondere zu notleidenden Krediten und Auslagerungen
Die BaFin hat am 16. August 2021 die lang erwartete 6. Novelle ihres zentralen Rundschreibens zu Mindestanforderungen an das Risikomanagement (Rundschreiben 10/2021 (BA) – MaRisk) veröffentlicht, das die Verwaltungspraxis zur ordnungsgemäßen Geschäftsorganisation von Instituten zusammenfasst.