---
Norton Rose Fulbright advises lenders on PPP project for police headquarters southeast Hesse
Business | December 19, 2017
Global law firm Norton Rose Fulbright has advised the lenders for the construction, operation and maintenance of the new police headquarters Southeast Hesse in the city of Offenbach.
The headquarters will have capacity for 800 policemen and women and is structured as a public-private partnership (PPP). The state of Hesse and a project company held by Goldbeck Public Partner GmbH and Amber Infrastructure GmbH signed the contracts on 7 December.
The project partner acquires the land from the city of Offenbach for approximately €10 million and bears the construction costs of an estimated €137 million. The construction is expected to be completed in the year 2020 and the building will have an area of 25,000 sq. meters. After the completion of the construction, the state of Hesse will be the tenant for a 30-year term.
Dirk Trautmann, head of infrastructure, Europe comments:
"We are delighted that we could see this very special PPP project through to signing. In addition to this being the first PPP project of this size in the form of a tenancy model with a residual value risk, there was a two-year interruption due to procurement law disputes."
The transaction was led by partner Dirk Trautmann. Further members of Norton Rose Fulbright's Munich team were of counsel Dr. Christian Bauer and senior associate Oliver Paasch as well as associates Dr. Johanna von Proff and Matthias Zimmermann. The team advised on financing agreements and supported the negotiations of the project agreements with the state. In Frankfurt, partner Dr. Oliver Sutter was responsible for advising the lenders' agents.
For further information please contact:
Stefanie Kerschke, PR & Communications Executive Germany
Tel: +49 89 212148 339; Mob: +49 174 34 528 72
stefanie.kerschke@nortonrosefulbright.com
Notes for editors:
Norton Rose Fulbright is a global law firm providing the world's preeminent corporations and financial institutions with a full business law service. The firm has more than 4,000 lawyers and other legal staff based in Europe, the United States, Canada, Latin America, Asia, Australia, Africa, the Middle East and Central Asia.
Recognized for its industry focus, Norton Rose Fulbright is strong across all the key industry sectors: financial institutions; energy; infrastructure, mining and commodities; transport; technology and innovation; and life sciences and healthcare. Through its global risk advisory group, the firm leverages its industry experience with its knowledge of legal, regulatory, compliance and governance issues to provide clients with practical solutions to the legal and regulatory risks facing their businesses.
Norton Rose Fulbright operates in accordance with its global business principles of quality, unity and integrity, aiming to provide the highest possible standard of legal service in each of its offices and to maintain that level of quality at every point of contact.
Norton Rose Fulbright Verein, a Swiss verein, helps coordinate the activities of Norton Rose Fulbright members but does not itself provide legal services to clients. Norton Rose Fulbright has offices in more than 50 cities worldwide, including London, Houston, New York, Toronto, Mexico City, Hong Kong, Sydney and Johannesburg. For more information, see nortonrosefulbright.com/legal-notices. For more information, see nortonrosefulbright.com/legal-notices.
Contacts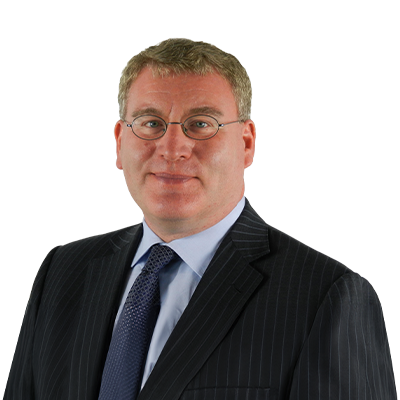 Partner, Head of Banking Germany and EMEA Co-Head General Banking and R&I