---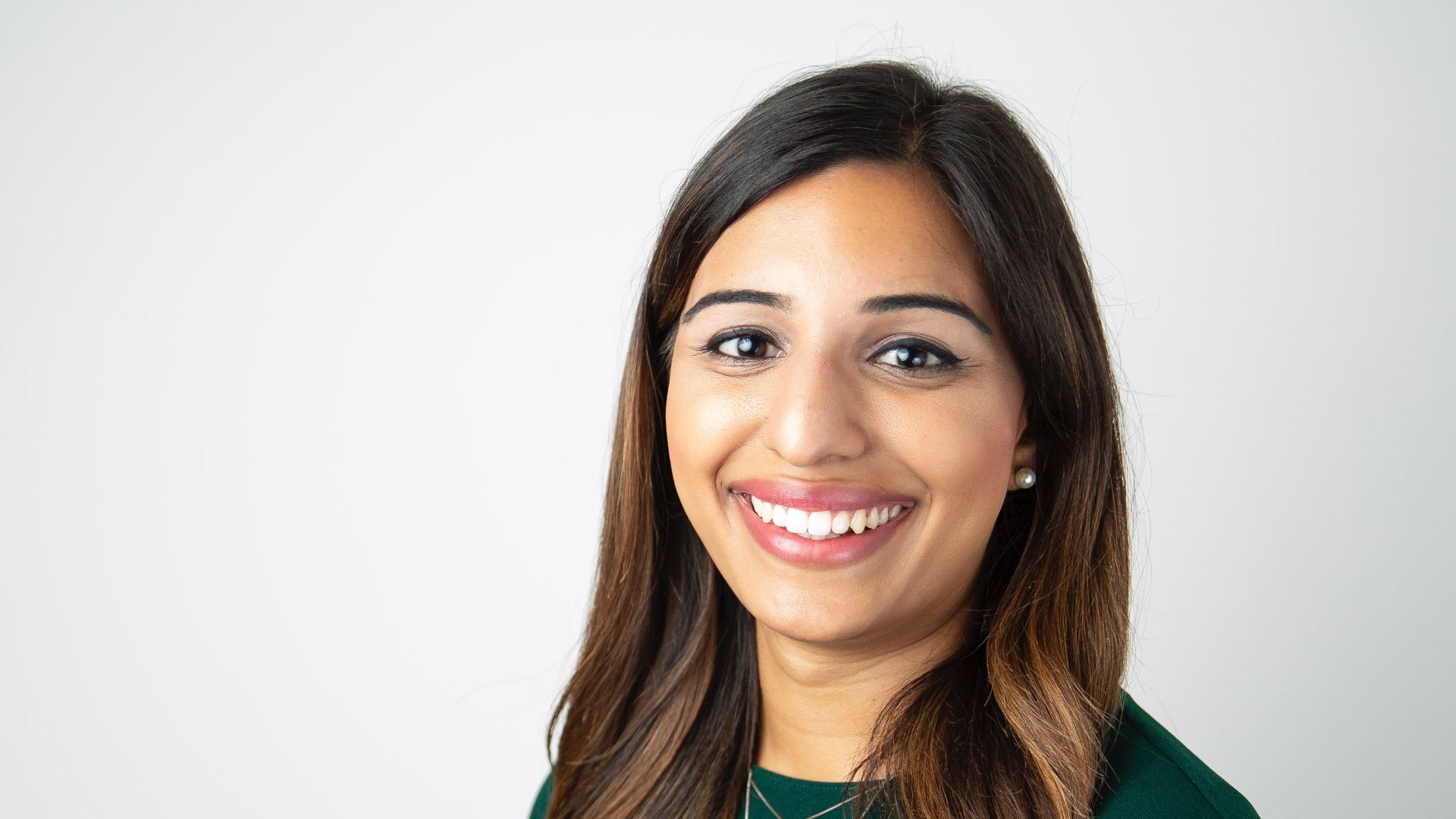 Hear it first-hand: Shivani
Shivani Patel is a third-year trainee who studied law at King's College London. She's currently working in corporate.
An instant connection
I knew Norton Rose Fulbright was the firm for me at my interview. Rather than testing me on my legal and business knowledge, which you can develop on the job, the partners wanted to know more about me as a person. I felt like I connected with them straight away.
One was the head of pro bono. When he found out that I was involved with a legal charity that provides representation to people facing the death penalty, he put me in contact with an associate who'd worked on a death row appeal case to find out if she could speak at one of our university events. Working for a firm that cared that much was important to me.
I've had the same level of care and support all the way through my training contract. My first seat was in asset finance, and I was in the aviation sub-team. However, I mentioned that I wanted to try out other areas to a rail partner, and he gave me plenty of opportunities to get involved with rail projects.
Ramping up responsibility
My second seat was in general banking and restructuring which does a huge variety of work – everything from asset-based lending to real estate finance. But the one thing I really wanted to get involved with was restructuring. The firm has resource managers who allocate work and if you flag to them what you want to get involved with, they'll do their best to make it happen. As a result, I worked on three massive restructuring deals, one of which was in the news. I was able to go to client meetings, lead calls, liaise with local counsel and generally get really immersed in the transactions.
There's no doubt that the team encouraged me to take on more responsibility than I ever thought I could. An example is my work on a £5 million financing for a restaurant chain. I went to every client meeting, helped to negotiate the term sheet, completed the first mark-up of the terms negotiated and led calls with the client to discuss our amendments to the documents. Even though it was only a small financing, I'm proud of that transaction as I felt really in control.
Different perspectives
I initially sat with a male partner, and I mentioned to him that I wanted to sit with a female partner during my training contract to better understand her career path and how she juggled all aspects of her life. The firm arranged a mentorship with a female partner for the rest of my seat, as they thought it would be good for my development./p>
The partners you sit with are very invested in you. For example, the partner I sat with in my last seat debated the pros and cons of what I could do my third and fourth seats and put me in touch with partners in the international offices I was considering going on secondment to. And even though I'm not on his team anymore, he's still pushing things forward for me.
I'm currently sitting with the funds team in corporate. Working between banking and corporate has allowed me to look at transactions from different angles and better appreciate the deals as a whole.
It's great to see tangible results from our work or read about it in the press. For instance, I helped set up a fund that's financing the development of new social housing, I worked on the restructuring of a large construction company and I helped Brexit-proof most of an airline's fleet of aircraft.
Next, I'm off to Singapore to do another banking seat. I'm excited as it is a financial hub of Southeast Asia, and I'll get to expand my network within the firm's banking department globally.
Reinforcing our values
I've been involved with our networks right from the start. I joined WiN early on, organised events for Origins and I'm part of the Pride network committee. It's a great way to meet people with similar values from across the firm – people I'd happily grab a coffee with or meet for lunch.
I've also supported a lot of our Corporate Social Responsibility activities. For instance, to help the firm raise money to combat child homelessness I organised auctions and a bake sale, and also slept out on the streets of London. It was November, freezing cold, raining and the most miserable experience of my life. But it really made me appreciate everything I have and I'm glad I did it.
The biggest lesson I've learnt is that law is a client-facing industry. I used to think it was just about understanding legal technicalities and making commercial decisions. But, as my current partner tells me, nothing's as important as meeting clients, understanding their issues, forging bonds and building trust. I have yet to meet a partner who isn't great with people.