---
---
Footnotes
3
"Global trends in Climate Change Litigation: 2020 Snapshot", Grantham Research Institute on Climate Change and the Environment and Centre for Climate Change Economics and Policy, London School of Economics and Political Science, July 2020 (Grantham Institute Report).
5
Grantham Institute Report.
8
See e.g. American Electric Power Co. v Connecticut 564 U.S. 410, (2011) (Connecticut); Comer v. Murphy Oil USA, Inc., 585 F.3d 855 (5th Cir. 2009) (Comer).
10
Except a few cases such as State of Connecticut v Exxon Mobil Corporation commenced in September 2020.
13
See e.g. Peel, Jacqueline, Osofsky, Hari, Foerster, Anita, Shaping the 'Next Generation' of Climate Change Litigation in Australia (2017) 41(2) Melbourne University Law Review 793.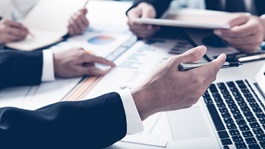 Publication
NRF Tax Update on Two-Pillar Solution by the OECD Inclusive Framework on BEPS/G20
The corporate taxation of cross-border groups is at the brink of significant change. In 2021, after years of discussions, the members of the OECD/G20 Inclusive Framework (IF) on Base Erosion and Profit Shifting agreed a blueprint to impose new taxing rights in respect of low-taxed income of large multi-national enterprises (MNEs).