---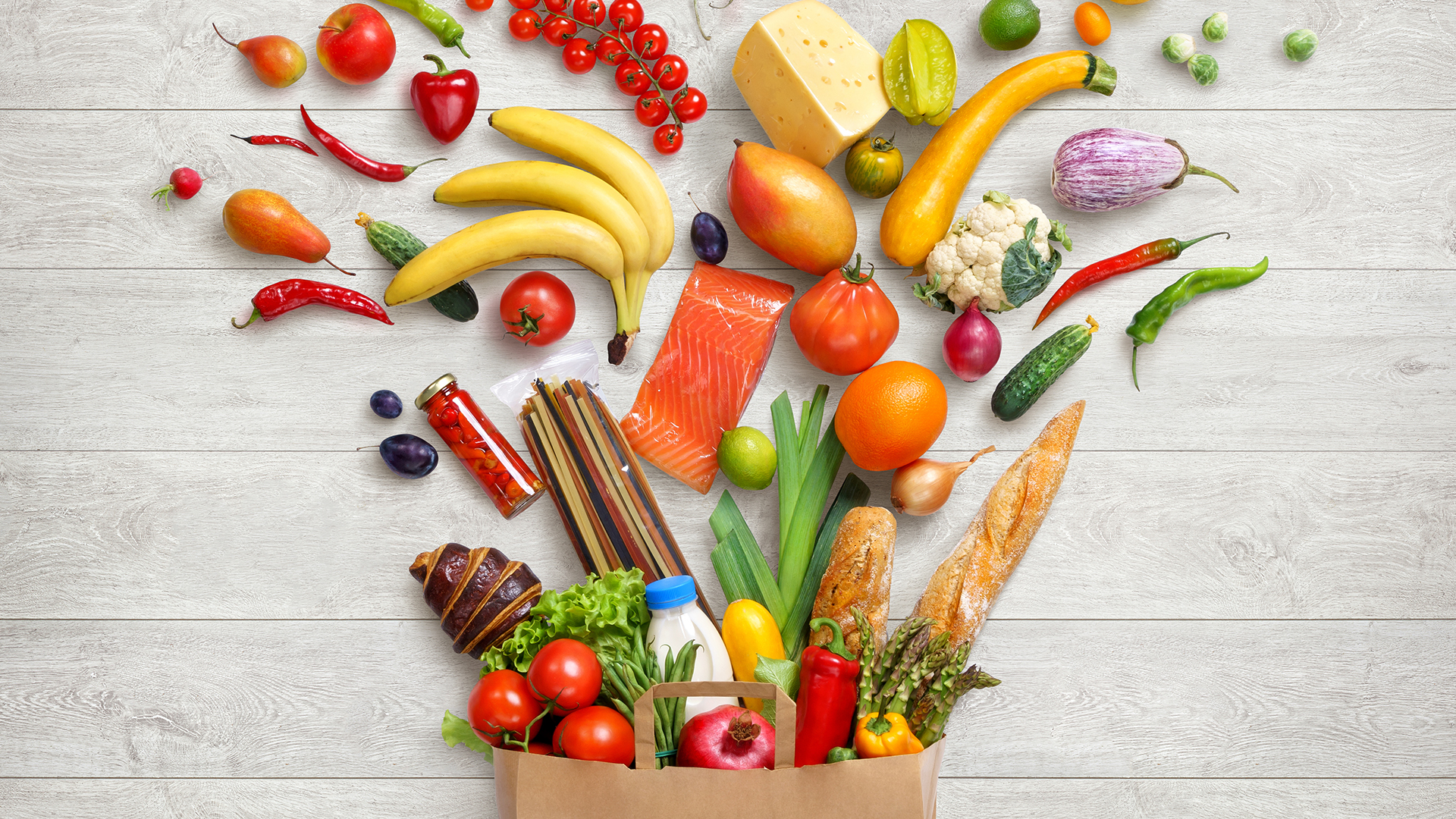 Climate change disputes: a food and agribusiness perspective
United Kingdom | Publication | October 2019
Content
Introduction
As scientific consensus over the evidence of climate change and humanity's causal impact continues to mount, the scrutiny of state and corporate action, or inaction, as contributors to climate risk is intensifying. As mentioned in my previous article land use has an indispensable and essential role in contributing to basic societal and economic needs. But it is also a major emitter of greenhouse gases (GHGs) which contributes to climate change. Complicating that equation, land use can be a mitigator of the effects of climate change; as a carbon sink and/or via sustainable land management practices. Moreover, it is itself vulnerable to the effects of climate change (physical and transitional) and other stressors. This combination of factors results in a complex analysis when considering the climate change disputes that might impact food and agribusinesses. On the one hand, such businesses may be exposed to risk of climate-related litigation, but on the other hand they may wish to themselves bring climate-related proceedings if necessary to protect their livelihoods.
Climate change disputes
Globally, climate change litigation continues to grow apace. Claimants are now better funded, resourced and organized. They are actively tracking global climate change litigation trends to identify innovative causes of action and arguments that might be replicated domestically, as well as new targets. According to one count, the number of climate-related cases now stands in excess of 1,300, with cases having been brought in at least 28 countries1. The United States, Canada, Australia, New Zealand, the United Kingdom and the EU are particular hot spots. Numerous different and often novel causes of action have been tried over recent years, and in some instances, the courts are being invited to step in to develop law where there is an absence of legislation. In the main, claims still face significant legal hurdles, including issues around standing, justiciability, causation, remoteness and evidential issues. However despite these hurdles, there have been a number of very significant decisions in favor of claimants, a few of which are discussed below. More recently, there have also been significant settlements by defendants of climate-related damages claims.
Most cases fall beneath the radar, such as routine skirmishes over statutory permissions or breaches, but the fact that climate change arguments are being raised, sometimes successfully, is having an impact on the system and on decision-makers. In addition, in recent years a number of high stakes claims have been fought very publicly before the highest courts, as well as in the courts of public opinion. The majority have been argued before national courts, which brings with it public relations and reputational pressure. Activists readily admit that the publicity alone is often a significant win, even if the case is lost on legal merits. A number of claims are however also playing out in other forums such as international commercial arbitration, investor-state or state-state disputes, and under other dispute resolution mechanisms provided for in various treaties, conventions and regulation.
Many claimants use these cases as a tool for driving changes to policy and conduct (state, governmental, or corporate), or for compelling better enforcement of existing policies. The Urgenda Foundation v The Netherlands case is a notable example. Urgenda successfully sued The Netherlands and obtained a court order compelling the government to implement more stringent climate change policies. The claimants won again on appeal, and the case is under further appeal to the Dutch Supreme Court. The Urgenda case was a landmark decision and spawned copycat proceedings across the globe, with mixed rates of success.
Climate change litigation is not always aimed at driving so-called 'pro-climate' changes: a number of claims have been brought (largely by industry pressure groups or corporations) seeking to challenge pro-climate decisions or regulation, or drive deregulation. An example is the Australian mining company's (albeit unsuccessful) challenge to the refusal of planning consent for the Rocky Hill Coal Mine Project in New South Wales. Development consent for the open-cut mine had been denied on planning grounds. The mining company sought and was granted permission to appeal in court. A community activist group was also permitted to intervene. The court upheld the denial of the application, ruling that the public cost of the mine outweighed the economic and public benefits and that it would impact existing land uses (including farming and residences). Significantly, the decision also cited climate change grounds, with the court noting that the Project "will be a material source of GHG emissions and contribute to climate change. Approval of the Project will not assist in achieving the rapid and deep reductions in GHG emissions that are needed now in order to balance emissions by sources with removals by sinks of GHGs in the second half of this century and achieve the generally agreed goal of limiting the increase in global average temperature to well below 2ºC above pre-industrial levels." New projects that will emit significant GHGs may likewise be at risk of negative decisions or challenges on similar grounds. As in the Rocky Hill case, food and agribusinesses that would be impacted by such projects may look to bring challenges or lawsuits. However, the other edge to that sword is that GHG intensive food and agribusiness related projects (potentially including those involving land use changes for agricultural or forestry use) may face similar challenges.
Claimants have also brought damages claims against high GHG emitting corporate entities and their directors and officers, seeking compensation for direct or indirect effects of climate change (often in conjunction with other relief). One example is Lliuya v RWE AG, in which Saúl Luciano Lliuya, a Peruvian farmer is suing Germany's largest electricity producer, RWE, seeking a financial contribution towards costs of putting in place flood protections in his village in Peru. This claim is notable for its fact profile – Mr. Lliuya is suing RWE before the German courts for emissions it released in Germany which he alleges contributed to climate change and ultimately the melting of a Peruvian glacial lake above his village thereby necessitating flood defences. It shows the truly global nature of climate change disputes risk. The case is ongoing, but survived an initial challenge with the court of appeal finding that, in principle, a polluter can be liable for impacts of climate change. The various high profile lawsuits commenced by US cities and communities against carbon majors, before both federal and state US courts, are other examples of this type of claim. As is the case brought by Pacific Coast Federation of Fishermen's Association against oil and gas majors, seeking to hold them accountable for major losses suffered by crabbers as a result of shellfish being poisoned by algae blooms attributed to global warming. The claimants are seeking financial contribution towards changes needed to sustain their industry.
As in the Lliya v RWE AG and Pacific Coast Federation of Fishermen's Association cases, food and agribusinesses impacted by the effects of change may look to bring claims to prevent or mitigate damage to their businesses. Again, however, significant GHG emitters in that sector may face their own claims. A significant number of high profile reports have been published assessing the impact of agriculture, forestry and other land use on climate change – most recently, the 2019 IPCC Special Report on Climate Change and Land which reasserted that agriculture, forestry and other land use produced approximately 23 per cent of total human caused GHG emissions, making those sectors combined some of the leading GHG emitters. This potentially marks out the leading individual emitters in those sectors as potential targets for actions – whether regulatory or litigious. But unlike the sectors currently targeted by activists (such as oil and gas majors, cement producers, and coal plant operators), the situation is complicated by the fact that land use can act as a carbon sink and sustainable agricultural practices may mitigate the negative effects of climate change and other stressors. It may be that, at least for now, activists continue to focus on easier targets.
Disclosure is another key battleground, particularly in the wake of more stringent reporting and disclosure requirements (such as recommended by the Task Force on Climate-related Financial Disclosures). A number of claims have been brought against corporates and decision makers for allegedly failing to consider and/or disclose climate change financial risks faced by their businesses. Securities and financial regulators have also commenced investigations over corporate disclosures (or more accurately, lack thereof) of material climate-related financial risks, and there is increasing levels of investor and shareholder activism. Corporates have also faced claims that they have failed to take appropriate steps to adapt to climate change or adequately increase the resilience of their operations, leading to damages. Again, recent high profile reports have noted the exposure of land use sectors (such as food and agribusinesses) to physical and transitional risks of climate change and other stressors, which makes these businesses potential targets of such actions.
The fact that climate change law and regulation is in flux globally compounds the risks for businesses. Over the last ten years, legal and regulatory responses to environmental issues have been implemented at an unprecedented rate, at international and domestic levels. The number of these will increase as states introduce measures to meet the Paris Agreement commitments, and (importantly) seek to reallocate or recover some of the financial costs of dealing with the effects of climate change. The claims brought against carbon majors by the US cities and states are an example of the latter. But there have been many other disputes off the back of such legislative change. A prime example is the significant number of claims (40 at last count) brought against Spain under the Energy Charter Treaty following reforms to Spain's renewable energy policies. Looking again at the US, many of the Obama-era environmental and climate change policies have been challenged, as have the legislative changes under the Trump Administration that seek to wind back those policies.
Where new risks manifest, parties invariably seek to mitigate and allocate such risks between them contractually. Unsurprisingly, many contracts (including international investment agreements) now include obligations to comply with and/or warrant compliance with environmental, human rights or sustainability obligations, as well as commitments to put in place back-to back arrangements with counterparties further down the line. Disputes over those provisions will eventually arise.
In addition, corporate and investor conduct is changing. With financial and prudential regulators increasingly focussed on climate change risks to regulated entities and financial markets, banks, pension funds, investors and insurers, among many others, are seeking to assess and mitigate their own exposure to climate change disputes as well as to stranded assets via their portfolios. This means that it may become increasingly difficult to obtain finance or insurance (on good terms or at all) for businesses or projects that are either substantial causes of GHG emissions or significantly exposed to risk of the effects of climate change. There may also be more stringent terms imposed, particularly as sustainability standards become stricter. Again, potentially leading to disputes or new exposures (for example, if certain parties increasingly take on responsibility for events that would have previously been deemed unforeseeable and out of their control).
Of course, new and innovative products, technologies and markets will bring many opportunities – and there is no doubt that there will be very significant new opportunities. In 2017, the OECD estimated that $6.3 trillion of investment is needed annually until 2030 to meet climate goals, of which only a small proportion will be met by states. The gap will be filled by private investment, including foreign direct investment (FDI). Reports are already showing a significant rise in FDI in low carbon initiatives and climate financing. In the food and agribusiness sector, there has been a notable (albeit somewhat slower) increase in research and development as well as investment in agritech and foodtech. However, any sensible businessperson knows there are risks – including that of disputes – associated with implementing new business strategies or innovations, as there are when trading with new counterparties or investing in new markets.
Conclusion
For food and agribusinesses, climate change litigation may offer ways of preventing or mitigating risks to their businesses. Conversely, however, they may find themselves defending climate change actions. To mitigate the risk of climate litigation, businesses will need to assess their risk exposure to the effects of climate change including physical, transition, and legal/regulatory risks. This will necessarily involve a holistic assessment of business operations in all jurisdictions, and planning and implementation of mitigation and adaptation strategies (including appropriate policies and strategies around appropriate disclosure of climate-related risks as well mitigation and adaptive measures, and transitioning to more sustainable operations). Businesses must also be prepared to implement defensive strategies in the event such risks fail to be managed effectively. As the saying goes, "an ounce of prevention is worth a pound of cure" – or in the case of climate litigation, prevention is worth many dollars of cure.
---
Footnotes
1
Setzer J and Byrnes R (2019) Global trends in climate change litigation: 2019 snapshot. London: Grantham Research Institute on Climate Change and the Environment, and Centre for Climate Change Economics and Policy, London School of Economics and Political Science.

Contacts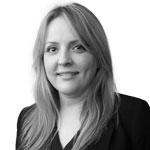 Director, Global Disputes