---
Norton Rose Fulbright advises Government of Pakistan on US$500m bond issue
Global | Business | October 6, 2015
Global legal practice Norton Rose Fulbright has advised the Government of Pakistan on a US$500 million bond issue. The transaction represents the third capital markets issue on which the practice has advised Pakistan in the past 18 months, following its US$1bn sukuk in December 2014 and its US$2bn bond in April 2014.
The 8.250 per cent Notes are due in 2025 and are offered under Rule144A and Regulation S of the US Securities Act of 1933 to investors in the United States and worldwide. The Notes have been admitted to listing on the Official List of the Luxembourg Stock Exchange and trading on the Luxembourg Stock Exchange's Euro MTF market.
Farmida Bi, partner, Norton Rose Fulbright comments:
"We are delighted to have worked with the Government of Pakistan again on a capital markets transaction. This further contributes to a highly successful past year for our sovereign debt practice in which we have also advised the Hong Kong Special Administrative Region and Her Majesty in Right of Canada on sovereign issuances."
The debt capital markets team comprised Farmida Bi and Peter Young, supported by Mark Brighouse and Jordina Walker. Angela Savin advised on tax issues.
For further information please contact:
Meeta Vadher, Senior PR Manager
Tel: +44 (0)20 7444 3097; Mob: +44 (0)7595 886 276
meeta.vadher@nortonrosefulbright.com
Notes for editors:
Norton Rose Fulbright is a global legal practice. We provide the world's pre-eminent corporations and financial institutions with a full business law service. We have more than 3800 lawyers and other legal staff based in more than 50 cities across Europe, the United States, Canada, Latin America, Asia, Australia, Africa, the Middle East and Central Asia.
Recognized for our industry focus, we are strong across all the key industry sectors: financial institutions; energy; infrastructure, mining and commodities; transport; technology and innovation; and life sciences and healthcare.
Wherever we are, we operate in accordance with our global business principles of quality, unity and integrity. We aim to provide the highest possible standard of legal service in each of our offices and to maintain that level of quality at every point of contact.
For more information about Norton Rose Fulbright, see nortonrosefulbright.com/legal-notices.
Contacts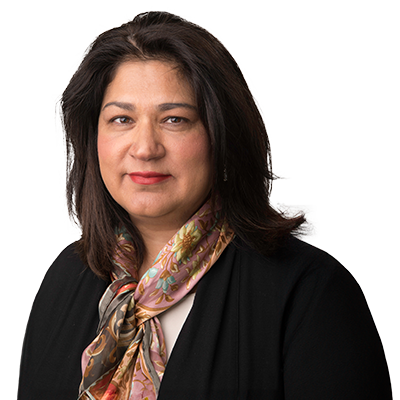 Chair, Europe, Middle East and Asia