---
Norton Rose Fulbright berät Litos Immobilien AG bei Kauf der SüdEtagen in Hamburg
Business | 15. Dezember 2016
Norton Rose Fulbright hat die Litos Immobilien AG beim Kauf des Objekts "SüdEtagen" in der City Süd Hamburg beraten. Der Kauf erfolgte über den Münchner Asset-Manager Kriton Immobilien GmbH. Der Kaufpreis betrug 20,25 Millionen Euro.
Das Gebäude umfasst insgesamt ca. 10.200 qm Büroflächen, eine Tiefgarage und ist zu rund 90 Prozent vermietet. Die Litos Immobilien AG beabsichtigt, das Objekt aus dem Jahr 2002 voll zu vermieten und langfristig im Bestand zu halten. Die City Süd ist einer der stärksten gewerblichen und Büroteilmärkte in der Hansestadt.
Das Norton Rose Fulbright Team umfasste Partnerin Dr. Maren Stölting, Of Counsel Sabine Meinert und Associate Stefanie Mösges (alle Corporate, Immobilienrecht, München). Das Norton Rose Fulbright-Team berät Litos Immobilien regelmäßig, zuletzt beim Kauf von drei Büroobjekten im Gewerbepark Oberhaching.
Kontakt:
Stefanie Kerschke, PR & Communications Executive Germany
Tel: +49 89 212148 339; Mob: +49 174 34 528 72
stefanie.kerschke@nortonrosefulbright.com
Über Norton Rose Fulbright:
Norton Rose Fulbright ist eine globale Wirtschaftskanzlei. Mit 3.800 Rechtsanwälten in weltweit über 50 Städten – in Europa, den USA, Kanada, Lateinamerika, Asien, Australien, Afrika, im Nahen Osten und in Zentralasien – beraten wir führende national wie auch international tätige Unternehmen.
Das Verständnis für unsere Mandanten und die Anforderungen ihrer Branchen und Märkte ist von grundlegender Bedeutung für uns. Wir teilen dieses Verständnis, unser Wissen und unsere Erfahrungen über Grenzen hinweg, um unsere Mandanten überall auf der Welt umfassend zu beraten. Wir vertreten Mandanten insbesondere in unseren Branchenschwerpunkten Financial Institutions; Energy; Infrastructure, Mining and Commodities; Transport; Technology and Innovation sowie Life Sciences and Healthcare.
Weitere Informationen zu Norton Rose Fulbright finden Sie unter nortonrosefulbright.com/legal-notices.
Ansprechpartner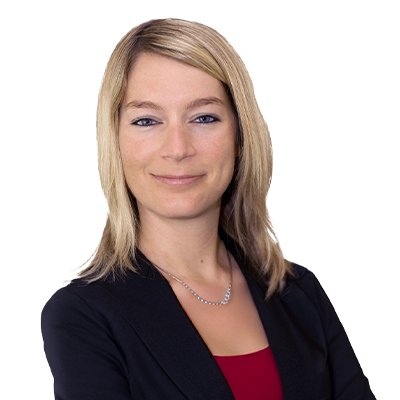 Partner, Head of Real Estate, Germany and Co-Head of Real Estate, EMEA