---
Norton Rose Fulbright ernennt Richard Krumholz zum Global Head of Litigation & Disputes
Steve Jansma wird neuer US Co-Head of Litigation & Disputes
Global | Firm | November 16, 2020
Global Chief Executive Gerry Pecht hat Richard Krumholz zum neuen Global Head of Litigation & Disputes von Norton Rose Fulbright ernannt. Krumholz wird eine der weltweit größten Praxisgruppen für Litigation & Disputes mit mehr als 1.200 Anwälten in 52 Standorten weltweit leiten.
Krumholz tritt die Nachfolge von Gerry Pecht in dieser Führungsrolle an, nachdem Pecht kürzlich zum Global Chief Executive von Norton Rose Fulbright gewählt wurde. Krumholz leitet seit 2014 die US-Praxisgruppe Litigation & Disputes.
Krumholz wird sich die Führungsaufgaben der amerikanischen Litigation & Disputes Practice Group mit Steve Jansma teilen. Er übernimmt als bisheriger US-Head of Products, Pharma, Medical and Mass Tort der Kanzlei, neben Krumholz die Rolle des US-Co-Head of Litigation & Disputes.
Gerry Pecht, Global CEO, hierzu:
"Richard hat unsere erfolgreiche US Litigation Praxis mit einigen der besten Prozessanwälte der Welt über viele Jahre dynamisch und motivierend geleitet. Diese Erfahrung hat ihn optimal auf die Leitung unserer globalen Praxisgruppe für Rechtsstreitigkeiten vorbereitet. Er versteht und lebt das mandantenorientierte Engagement und die Philosophie, welche die Kanzlei seit jeher verkörpert, genau sowie das Prinzip unserer globalen Zusammenarbeit, die für die Leitung unserer weltweit führenden Praxis von entscheidender Bedeutung ist.
Norton Rose Fulbright berät einige der größten Unternehmen und Finanzinstitutionen der Welt in komplexen, hochdotierten und heiklen Streitigkeiten mit mehreren verschiedenen Gerichtsbarkeiten. Zu der Global Litigation & Disputes Practice Group gehören Anwälte aus den Vereinigten Staaten, Europa, Asien, Kanada, Lateinamerika, Australien, Afrika und dem Nahen Osten.
Krumholz, kommentiert:
"Norton Rose Fulbright ist weltweit als verlässlicher, vertrauenswürdiger Berater bei wichtigsten Mandantenangelegenheiten bekannt, sowohl bei regionalen als auch grenzüberschreitenden Disputes & Litigation Fällen. Unsere Partner erreichen außergewöhnlich gute Ergebnisse, vor allem auf Grund unseres gezielten Branchenfokus und unserer hohen Effizienz. Ich freue mich auf die Zusammenarbeit mit unseren Partnern weltweit, um auf unseren Erfolgen weiter aufbauen zu können."
Krumholz vertritt weiterhin Mandate mit einem breiten Spektrum, darunter komplexe Geschäftsstreitigkeiten, Wertpapier-/Fusionsprozesse, multijurisdiktionale qui tam-Fälle, konkursgegnerische Verfahren, Rechtsstreitigkeiten im Energiesektor und Rechtsstreitigkeiten in mehreren Bezirken. Er verhandelt Fälle vor Staats- und Bundesgerichten und in Schiedsgerichtsverfahren in den USA sowie vor internationalen Gerichtshöfen, wobei er Mandanten aus dem Telekommunikations- und Energiesektor vertrat sowie Finanzinstitute in Bet-the-Company-Prozessen.
Jansma vertritt auf nationaler Ebene Verfahren um Massenschadenersatz und komplexe Produkthaftungsstreitigkeiten. Er fungierte für zahlreiche Fortune-500-Unternehmen als nationaler und regionaler Koordinator und leitender Prozessanwalt in überregionalen Rechtsstreitigkeiten im den Bereichen Produkthaftung und Sammelklagen.
Krumholz und Jansma sind beide fast drei Jahrzehnte bei Norton Rose Fulbright, beide sind 1992 in die Kanzlei eingetreten.
Ansprechpartner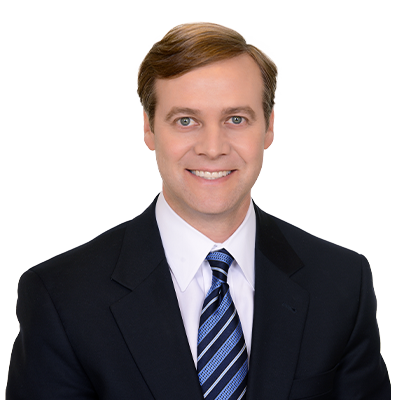 Global Head of Litigation and Disputes
Head of Litigation and Disputes, United States