---
Norton Rose Fulbright ernennt Dr. Maren Stölting zu neuer Head of Real Estate Deutschland und Co-Head of Real Estate EMEA
Deutschland | Press release - People | Januar 2021
Die globale Wirtschaftskanzlei Norton Rose Fulbright hat die Münchener Partnerin und bisherige Head of Munich, Dr. Maren Stölting, zur neuen Head of Real Estate in Deutschland ernannt. Dabei folgt sie auf Dr. Stefan Feuerriegel, der dieses Amt seit 2017 innehatte und sich nun seit 1. Januar 2021 auf seine neue Aufgabe als Head of Germany konzentrieren wird. Zudem wurde Maren Stölting auch auf internationaler Ebene zum Co-Head of Real Estate EMEA ernannt.
Dr. Maren Stölting hierzu:
"Ich freue mich darauf, die erfolgreiche deutsche Norton Rose Fulbright Immobilienrechtspraxis als Head of Real Estate zu übernehmen und zusammen mit einem starken Team auf dem Weg in die nächste Entwicklungsstufe begleiten zu dürfen. Auch in Verbindung mit meiner neuen Rolle als Co-Head of Real Estate EMEA freue ich mich auf eine weitere internationale Stärkung der Praxis auf europäischer Ebene."
Dr. Stefan Feuerriegel, Head of Germany, hierzu:
"Maren Stöltings langjähre Erfahrung und positive Erfolgsbilanz in der nationalen aber auch internationalen Immobilienrechtspraxis werden uns dabei helfen, unseren Sektor Real Estate, der auch jetzt schon als einer der aktivsten im Markt wahrgenommen wird, noch weiter auszubauen und zu entwickeln. Ich freue mich mit ihr erstmals eine Frau an der Spitze der Immobilienrechtspraxis in Deutschland begrüßen zu dürfen und freue mich auf eine gute Zusammenarbeit."
Dan Wagerfield, Global Head und EMEA Co-Head of Real Estate, fügt hinzu:
"Deutschland ist eine der wichtigsten Jurisdiktionen im Immobilienrechtsbereich. Unser deutsches Immobilienteam hat einen hervorragenden Ruf, und Maren ist seit vielen Jahren ein wichtiger Teil davon. Ich freue mich, gemeinsam mit Maren an der Zukunft unserer preisgekrönten EMEA-Immobilienpraxis zu arbeiten, während wir auf weiteres Wachstum in diesem Sektor setzen.
Nach dem Studium der Rechtswissenschaften an der Ludwig-Maximilians-Universität München begann Maren Stölting 2004 als Associate bei Norton Rose Fulbright, wo sie nun bereits seit 17 Jahren als Anwältin vornehmlich im Bereich Corporate und Real Estate tätig ist. Seit 2013 leitet sie als Partnerin für Immobilienrecht das Team am Standort München, von 2017 an war sie zudem Head of Office des Münchner Büros.
Ansprechpartner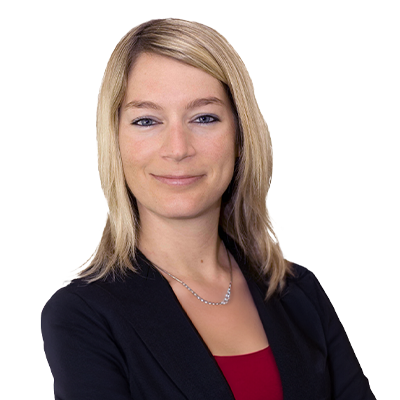 Partner, Head of Real Estate, Germany and Co-Head of Real Estate, EMEA