---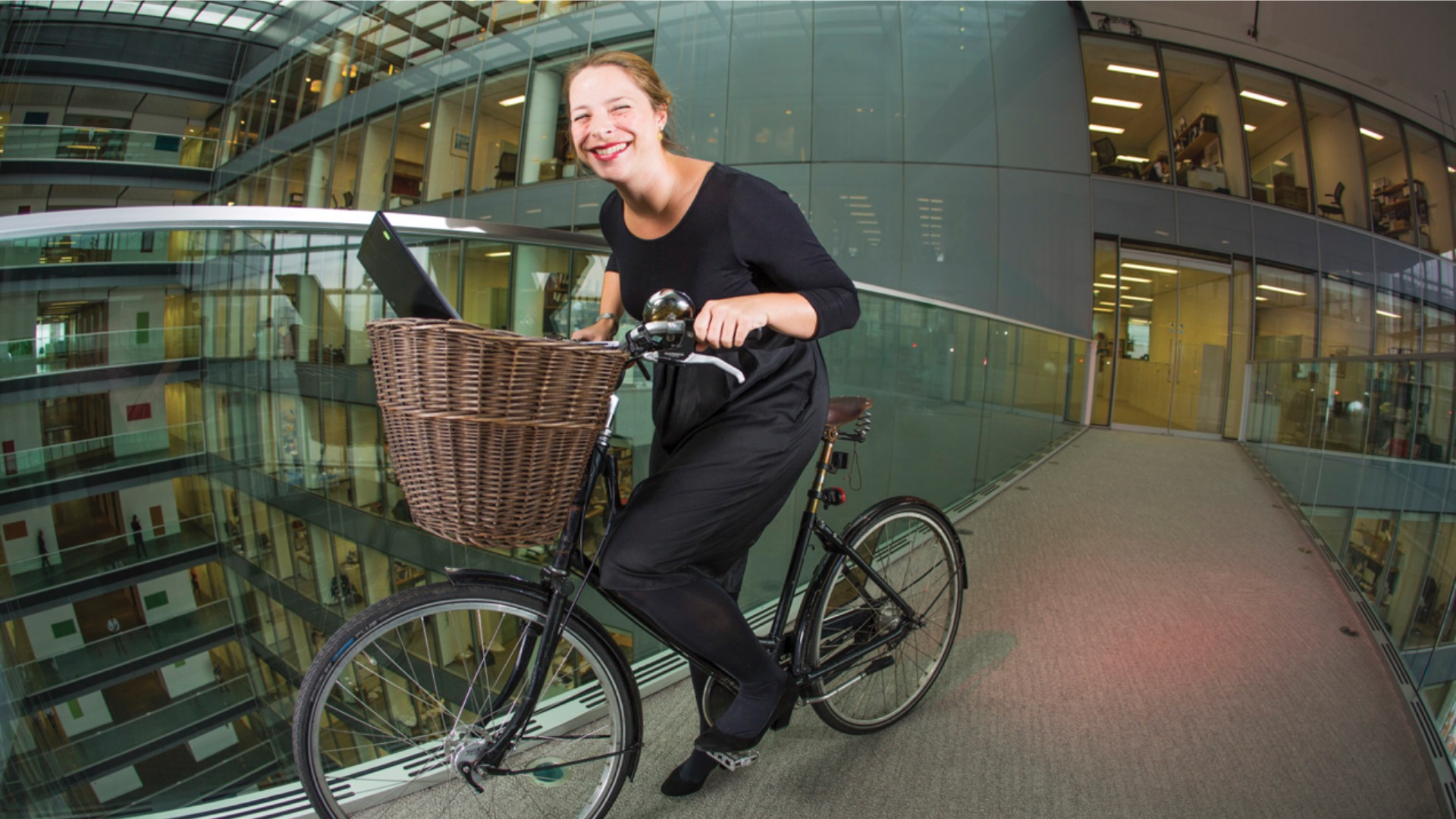 Fundraising on a charity bike ride
Earth, Wind and Tyre – a charity bike ride from Durham to Edinburgh – is one of many charitable initiatives we've been involved in. Run by Renewable World, it allows colleagues and clients to come together to help provide affordable, renewable energy around the world. Laurence, now an associate, tells us how he got involved when he was still a trainee.
"To be frank, I'd never really cycled like this before. I'm quite active, but I don't tend to cycle long distance. In fact, when I signed up to do this, I didn't actually own a bike. I had to borrow one from one of the other trainees.
Training gets going
I did put in some training though beforehand: my family lives in Brighton, so when I went back to see them at weekends, I started cycling there from London. The first time I did that, I really started to wonder what I'd let myself in for.
I wasn't alone in that though. Our team, even just within the firm, was of very mixed ability. Some of us were very proficient cyclists who do competitive events, and some of us – like me – didn't do much cycling at all.
We all came from different positions within the firm too. I was the only trainee, then there were two partners and a wide range of junior and senior associates. Outside of our firm, there were plenty of other teams too – some of them our clients; some from other companies operating in the energy sector.
A tough route
The route was designed to pass ten different wind farms, as a way to celebrate the progress of renewable energy. Interestingly, colleagues on our team had worked on the financing and construction of quite a few of the farms, so it felt directly relevant to us.
Cycling to the wind farms didn't make things easy though. You're always on roads or cycle paths, but still, the terrain is exposed and wind-swept. I remember cycling to the top of a particularly steep incline on the first day – we climbed a total of 4255 metres over the whole route – and at the peak, all you could see were dark grey clouds; people taking shelter from the rain; people putting their bikes on the support car. We were relieved to see the accommodation that night.
A triumphant end
The second day, it was tougher to get back into the swing. Cycling to the centre of Edinburgh, up the windy hills and cobbled streets, it felt like we'd never make it. In fact, the finish line was halfway up a hill and hidden off the main street, so we almost missed it entirely. But finally jumping off the bikes, having a group photo, celebrating in the pub nearby – we knew it was all worth it for what we'd achieved.
I can thoroughly recommend an experience like this one. As a trainee, it means seeing a different side of people. You get to know a whole new set of people within the firm. In doing that, you're building relationships that will improve your day-to-day work - and your career - in the long run."