---
A quick primer on state immunity for financial institutions
Global | Publication | February 2017
When can a state claim immunity from legal proceedings and enforcement of a judgment in courts that are not its own? Most legal systems recognize that, at least in some circumstances, the courts are not the appropriate forum for resolving disputes involving states. In the worst case scenario, this can leave a creditor without a remedy against a defaulting state.
Norton Rose Fulbright has recently released a guide to the nature and extent of state immunity setting out the essential information needed by financial institutions lending to sovereign entities. It contains answers to the key questions presented country by country and in a comparative format. For more information, see here.
Which rules apply?
First, it is necessary to clear up a misconception. State immunity may prevent a court from acting against a foreign state. It does not concern the power of a court to consider proceedings involving its own state. That is a matter of its domestic law. So, for instance, in England there are rules concerning actions against the crown by private individuals. There are similar rules in other countries and, in many cases, it is difficult or impossible to obtain judgment against a state in its own courts.
If it is not possible to enforce against a state in its own courts, a counterparty may look to take action or enforce against assets in the courts of other jurisdictions. This is where state immunity is relevant. State immunity concerns the power of a court to entertain proceedings or enforce judgments against foreign states. When considering whether a court can take action against a state, it is the state immunity rules of the court's jurisdiction that are relevant, not those of the foreign state or of any agreement involving the foreign state. So where a financial institution is considering recourse against a sovereign borrower, it is the rules of all the jurisdictions where that borrower has significant assets or where courts may have jurisdiction over it that are relevant.
Are the rules absolute 
or restrictive?
Broadly speaking, there are two different approaches to state immunity. The absolute approach provides that states are immune from proceedings in foreign countries. This has gradually been displaced by the restrictive approach, which is more commercial. The restrictive approach differentiates a state acting in a sovereign capacity – when it is immune – from a state acting in a commercial capacity – when it may not be immune.
The first question to decide is whether a jurisdiction's state immunity rules are absolute or restrictive. For example, China takes an absolute approach to state immunity; England takes a restrictive approach. When enumerating jurisdictions relevant to a sovereign borrower, the first task is to divide them according to whether they take an absolute or restrictive approach.
Adjudication and enforcement
It is also necessary to distinguish two types of immunity: immunity from suit and immunity from enforcement. Immunity from suit concerns whether the court or arbitral tribunal has the power to adjudicate the dispute. (A related concept is 'justiciability' – whether the act that is complained of is of a type that should be resolved between states and not by the intervention of the courts. Acts of state, such as exercises of foreign policy, are generally not justiciable.) Immunity from enforcement concerns whether the court has power to enforce a judgment or arbitral award and to execute against certain assets of the state.
The two types of state immunity are dealt with differently by courts and, typically, a waiver of one will not necessarily imply a waiver of the other. When drafting loan agreements, for instance, it is necessary to ensure that there are appropriate waivers of execution that would be given effect by the courts of the jurisdiction where assets are located.
What is a state and what are state assets?
States may act through agencies, sub-divisions or incorporated entities. Many jurisdictions, including England, contain rules to distinguish whether state immunity is triggered dependent on the nature of the entity. Similarly, whether immunity from enforcement is triggered may depend both on the nature of the entity that owns the assets and the nature of the assets themselves, particularly whether they are put to commercial use.
When lending to a sovereign entity, if there is any doubt as to whether it is actually a state or whether it is acting in a commercial capacity, this should be resolved by analysis according to the state immunity rules of the jurisdiction in which proceedings will take place. Similarly, when gauging whether assets of a possible state entity are actually available to satisfy a state liability, it is necessary to analyse the issue according to the rules of the jurisdiction where the assets are located.
English rules of State Immunity
The State Immunity Act 1978 sets out the English rules as to state immunity. The Act differentiates between immunity from suit and immunity from enforcement. It sets out when waivers may be given – including the waiver effect of an agreement to arbitrate – and the scope of commercial exceptions to immunity. The Act also contains separate rules for central banks, limiting the availability of their assets to satisfy judgments.
A series of English court judgments clarify when a separate entity will be able to take advantage of state immunity and the exact scope of the exception to immunity from enforcement for assets being used for commercial purposes. The English approach relies closely on the development of international law towards the restrictive model of state immunity. Accordingly, it is a good point of comparison for financial institutions when considering action against state borrowers in different jurisdictions.

Contact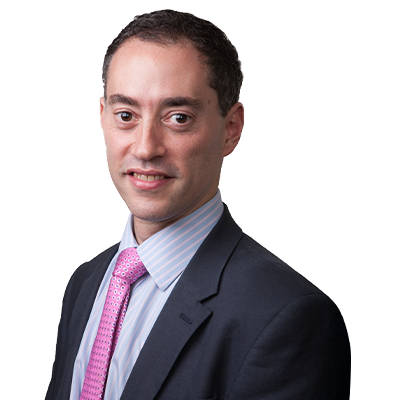 Head of Disputes Knowledge, Innovation and Business Support, Europe, Middle East and Asia