---
Norton Rose Fulbright-Partnerinnen bei IFLR Europe Women in Business Law Awards ausgezeichnet
Global | Press release - Recognition | Juni 2019
Die Norton Rose Fulbright-Partnerinnen Farmida Bi und Eva-Maria Barbosa wurden bei den diesjährigen Europe Women in Business Law Awards 2019 der International Financial Law Review (IFLR) als "Outstanding Practitioner" bzw. "Best in Insurance & Reinsurance" ausgezeichnet. Die Preisverleihung fand am 13. Juni im Savoy Hotel in London statt. Dabei wurden die besten Anwälte in 35 Rechtsbereichen gewürdigt und Achievement Awards verliehen. Die Awards wurden bereits zum neunten Mal vergeben. Sie zeichnen die besten Kanzleien, Dienstleistungsunternehmen und Frauen in rechtsberatender Tätigkeit aus, um das Engagement von Frauen in diesem Bereich und entsprechende Initiativen zur Frauenförderung nachhaltig zu stärken.
Farmida Bi, Partnerin und Chair of Europe, Middle East and Asia, wurde mit dem Preis "Outstanding Practitioner" ausgezeichnet. Farmida Bi ist außerdem Head of Islamic Finance unserer Kanzlei. Sie verfügt über mehr als 20 Jahre Transaktionserfahrung in den Bereichen Capital Markets und Islamic Finance und berät zu englischem und New Yorker Recht. Farmida ist für Arrangeure, Vertriebsstellen, Emittenten und Treuhänder zahlreicher Schuldtitel tätig, darunter Projektanleihen, Schuldverschreibungen, Hochzinsanleihen, Privatplatzierungen und islamkonforme Anleihen.
Farmida Bi, die in Legal 500 als "Leading Individual" für Islamic Finance und für Debt Capital Markets genannt wird, kommentiert:
"Ich fühle mich geehrt, bei den diesjährigen Euromoney Women in Business Law Awards als Outstanding Practitioner anerkannt zu werden. Es freut mich außerdem sehr, dass Eva-Maria für ihre Arbeit mit diesem renommierten Preis ausgezeichnet wurde. Als Kanzlei setzen wir uns sehr dafür ein, unseren Mandanten den besten Service zu bieten und ein integratives Arbeitsumfeld zu schaffen. Wir fördern Vielfalt in allen Formen."
Eva-Maria Barbosa erhielt die Auszeichnung "Best in Insurance & Reinsurance". Eva-Maria Barbosa ist Partnerin in unserem Münchener Büro im Bereich Corporate Insurance. Sie verfügt über umfassende Erfahrung im Versicherungsaufsichts- und Versicherungsunternehmensrecht. Sie hat mit ihrem Team eine Reihe von M&A- und Umstrukturierungsprojekten von Versicherungen, einschließlich Exit-Strategien für Run-off-Bestände begleitet und berät regelmäßig auch bei grenzüberschreitenden Auslagerungsverträgen, Umwandlungsvorgängen, sowie Vertriebs- und Kooperationsvereinbarungen für Versicherungen.
Eva-Maria Barbosa, die in Chambers Europe im Bereich Insurance als "Leading Individual" genannt wird, kommentiert:
"Ich bin begeistert, diese Auszeichnung zusammen mit Farmida entgegenzunehmen, angesichts aller anderen Nominierten ist dies eine große Ehre. Ich freue mich darauf, Mandanten aus der Versicherungsbranche weiterhin zu ihren Rechtsfragen zu beraten."
For further information please contact:
Stefanie Kerschke, PR & Communications Executive Germany
Tel: +49 89 212148 339; Mob: +49 174 34 528 72
stefanie.kerschke@nortonrosefulbright.com
Ansprechpartner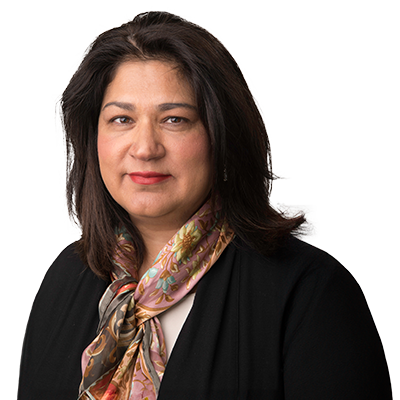 Chair, Europe, Middle East and Asia