---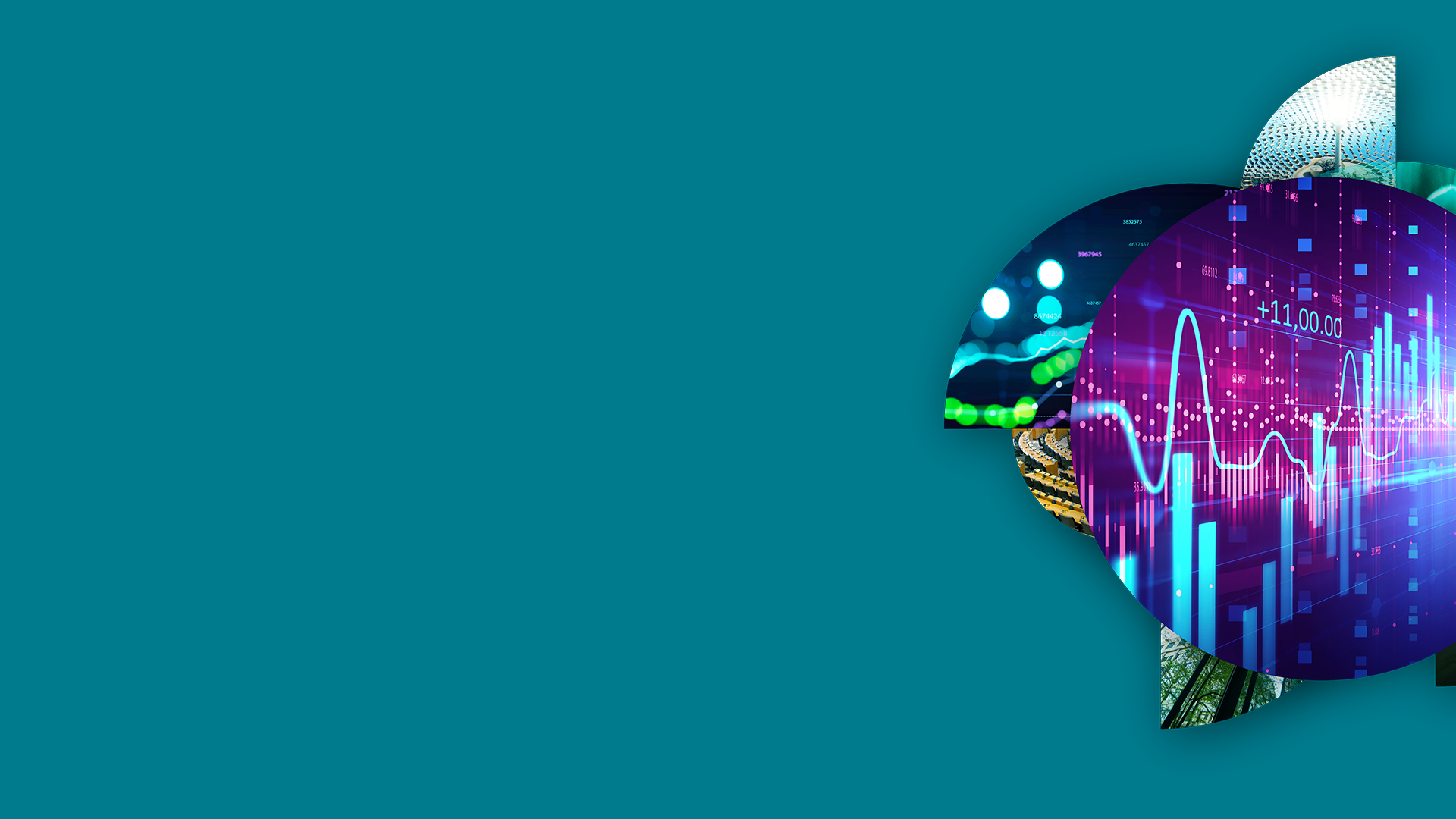 Financial services regulation and ESG: Regulation Around the World
Global | Publikation | Oktober 2023
In this edition of Regulation Around the World we review recent steps that financial services regulatory authorities have taken as regards Environmental, Social and Governance (ESG) measures focussing in particular on disclosures, greenwashing and taxonomy.
Financial services regulators view ESG as a priority, conscious that climate change and ESG factors can threaten financial stability via physical and transition risks. Globally, the regulatory approach to ESG appears to be fairly fragmented which presents a particular problem for those financial services firms operating across borders. Regulatory reform is on the horizon in certain jurisdictions with new rules on sustainable disclosures expected. The International Sustainability Standards Board has also recently published its inaugural standards which are designed to help improve trust and confidence in company disclosures about sustainability to inform investment decisions. Individual jurisdictions will decide whether companies are required to comply with them.
Greenwashing is also a priority with growing concerns from financial services regulators that firms may be making exaggerated, misleading or unsubstantiated sustainability-related claims about their products. A recent speech from the European Central bank has warned that "litigants are coming after the banks, come hell or high water!"
This publication covers developments to 6 October 2023.
Key considerations include:
Global - The international regulatory approach to ESG arguably resembles something like a jigsaw with different regulators focussing on different pieces of the ESG puzzle – disclosures, data, supervision, greenwashing etc. The Financial Stability Board is coordinating internationally the work to address climate-related financial risks, liaising with other international regulatory authorities. There are also key voluntary initiatives such as the Network of Central Banks and Supervisors for Greening the Financial System and the Taskforce on Nature-related Financial Disclosures.
United Kingdom - In October 2022 the FCA published a consultation setting out proposals for a UK sustainable disclosure regime. At the time of writing the FCA's final rules had not been published. Also, the UK Government is committed to introducing mandatory reporting against the International Sustainability Standards Board's standards, subject to a formal assessment and endorsement process.
United States - The Securities and Exchange Commission (SEC) has begun finalizing a number of rules through the end of this year and in early 2024. For example, the SEC has just approved a final rule targeting greenwashing in investment funds. The SEC is also expected to finalize a proposed rule to enhance the regulatory framework for disclosures concerning investment funds and investment advisers' ESG investing strategies.
Europe - The European Commission has published a sustainable finance package containing measures to build on and strengthen the foundations of the EU sustainable finance framework. The three European Supervisory Authorities have also issued a joint consultation setting out proposed amendments to the disclosure framework under the Sustainable Finance Disclosure Regulation.
Netherlands - On 4 October 2023, the Dutch Authority for the Financial Markets published the final version of the Guideline on Sustainability Claims. The purpose of the Guideline is to provide market participants with the necessary tools to make accurate, clear, and non-misleading sustainability claims.
France - France has established the Climate and Sustainable Finance Commission and its recent work includes the publication of a position on climate resolutions. The Autorité des Marchés Financiers has been particularly active publishing, for example, a study on the legibility of the information annexed to the prospectus of funds promoting environmental and/or social characteristics and issuing news releases including one on shareholder dialogue on environmental and climate issues.
Germany - The ESG-related regulatory regime in Germany is largely based on the legislation at the European level and its transposition into national law. However, the competent supervisory authorities including, in particular, the Federal Financial Supervisory Authority have also published guidance on sustainability requirements of their own accord. Further, as market initiatives, the German banking industry associations have published common standards and sustainability reporting questionnaires.
Luxembourg - The CSSF has released updated FAQs on the SFDR reminding financial market participants that information required should be easily accessible, simple, fair, clear, and not misleading which also applies to fund names. It has also published its supervisory priorities in the area of sustainable finance and a thematic review on the implementation of the sustainability-related provisions in the investment funds industry.
Italy - Greenwashing is captured by the prohibitions set out under consumer legislation by rules on unfair commercial practices and misleading advertising. Legislation applying to the financial sector has not yet directly addressed greenwashing although discussions on how to tackle it appears to be ongoing in the area of investor protection.
United Arab Emirates - The UAE is set to host COP28 this year which means that ESG and sustainability are at the top of the corporate agenda. The Dubai Financial Services Authority's areas of focus are set out in its Business Plan 2023/24 and include embedding ESG considerations in corporate governance and risk management; defining the desired approach to corporate ESG disclosures and reporting; and paving the way for a potential UAE ESG taxonomy. On 4 July 2023, the Abu Dhabi Global Market announced the implementation of a sustainable finance regulatory framework with immediate effect. On 26 September 2023, members of the UAE Sustainable Finance Working Group launched a consultation on proposed Principles for Sustainability-Related Disclosures for Reporting Entities.
Hong Kong - In April 2023, the Hong Kong Monetary Authority issued its first standalone annual Sustainability Report 2022. In April 2023, the Stock Exchange of Hong Kong Limited issued a public consultation on new climate-related reporting requirements for Hong Kong listed companies. The Green and Sustainable Finance Cross-Agency Steering Group has recently announced its key priorities to further promote and consolidate Hong Kong's role as a sustainable finance hub.
Singapore - The Monetary Authority of Singapore (MAS) has introduced disclosure and reporting guidelines for retail ESG funds to mitigate greenwashing risks. Following a public consultation in 2021, SGX-listed issuers have been subject to a phased approach to mandatory climate reporting based on the recommendations of the TCFD. In April 2023 MAS unveiled a "Finance for Net Zero Action Plan".
China - In February 2023, the Shenzhen Stock Exchange issued revised Guidance No. 3 for the Self-Monitoring of Shenzhen Stock Exchange Listed Companies –Industrial Information Disclosure and Guidance No. 4 for the Self-Monitoring of Shenzhen Stock Exchange Listed Companies – ChiNext Industrial Information Disclosure. In July 2023 China's Green Finance Committee found that 193 previously issued green bonds were aligned with the International Platform on Sustainable Finance: Common Ground Taxonomy.
Australia - Between December 2022 and February 2023, the Australian Government consulted on the introduction of a proposed mandatory climate change related disclosure regime for large businesses and financial institutions (including superannuation funds) which would be aligned with international best practice under the ISSB. Following extensive consultation, the Australian Government has published a consultation paper, which outlines its plan to implement a scaled introduction of the standards.
South Africa - In March 2023, the Financial Sector Conduct Authority issued a Statement on Sustainable Finance and Programme of Work. On 3 August 2023, the Prudential Authority issued a consultation on a proposed guidance note on climate related risk practices for banks. A separate consultation was also issued for insurers.