---
China overhauls its Foreign Investment Regulatory Regime
Global | Publikation | März 2019
Introduction
On March 15, 2019, the long-awaited Foreign Investment Law of China (Foreign Investment Law) was passed at the National People's Congress of China, turning a new chapter of regulatory and legal regime for foreign direct investment in the second largest economy in the world.
The legislative process for the Foreign Investment Law started from 2015 and the Chinese authorities have issued two versions of the draft Foreign Investment Law for public consultation in 2015 (2015 Draft) and 2018 (2018 Draft) respectively. The Foreign Investment Law will come into force on January 1, 2020 to replace the existing three laws and their implementing rules (collectively Three FIE Laws) governing the establishment of sino-foreign equity joint ventures, sino-foreign co-operative joint ventures and wholly foreign-owned enterprises (collectively as FIEs) and their operations in China.
The purpose of this client briefing is to outline the key provisions in the Foreign Investment Law and discuss significant implications this Law will have for international investors and their investments and operations in China.
Market entry, negative list and VIE structure
In response to the concerns over market entry barriers raised by international investors, the Foreign Investment Law expressly provides that China will adopt a pre-entry national treatment regime with negative list. This means that foreign investment will be regulated in the same way as investment made by Chinese domestic investors and for industries which do not fall within the scope of negative list, international investors will not be subject to project-by-project prior approval from Chinese authorities.
The negative list regime for market entry by foreign investors has been gradually established in China since 2015, initially in the Free Trade Zones and later nationwide through the rest of China. The most recent version of the negative list issued in 2018 has been greatly shortened compared with the previous versions, demonstrating a step forward to reduce market access restrictions for foreign investment.
One interesting aspect under the final version of the Foreign Investment Law is related to VIE structure. VIE is a contractual arrangement used by foreign investors to make investment in industry sectors which are subject to foreign investment restrictions and also widely adopted by Chinese domestic companies to raise finance in the capital markets outside China. The 2015 Draft attempted to close the loophole by prohibiting the use of contractual structures such as VIE to circumvent the foreign investment restrictions, but such content is not expressly included in the final version of the Foreign Investment Law. This seems to indicate that there is no immediate urgency of regulating VIE structure, but it is uncertain whether this status will remain after the Foreign Investment Law comes into force in 2020. We would expect Chinese authorities to issue new rules to provide further clarifications.
Expansion of protections to foreign investors
One of the most prominent changes demonstrated in the 2018 Draft is that it substantially expands the protections offered to international investors and their investments in China. This is apparently intended to address the concerns voiced by US and European companies in the past years.
The final version of the Foreign Investment Law re-affirms the above position with further positive changes, summarised under the following headings
Ban on forced technology transfer
The Foreign Investment Law provides that Chinese government protects the IPRs owned by foreign investors and FIEs set up in China and cracks down infringements of IPRs. The State encourages technology co-operation which is conducted on the basis of fairness, equity, free will and business practices. Neither governmental authorities nor their officials will be able to use administrative measures to compel transfers of technology.
The Foreign Investment Law further provides that governmental institutions and shall protect the confidentiality of trade secrets learned in performing their governmental or administrative duties and shall not illegally disclose such trade secrets to others. In case of violation of the confidentiality undertaking, legal liability may be incurred.
Free remittance of forex
The Foreign Investment Law guarantees that foreign investors' capital contributions, profits, capital gains, asset disposal proceeds, technology transfer royalties, liquidation proceeds and legal compensation arising from China can be freely remitted inward or outward, according to relevant legal procedures.
The above provisions of the Foreign Investment Law are aligned with the prevailing China forex regime and do not attempt to displace China's forex regulatory framework. However, given the practical difficulties foreign investors or FIEs may have experienced in the past in going through the governmental procedures for remittance of fund on a cross-border basis, these provisions at a national law level may provide considerable comfort and support for foreign investors and FIEs to complete the forex review and approval procedures.
Wider access to government procurement and industry standard formulation
It is stipulated in the Foreign Investment Law that FIEs will have equal rights to participate in government procurement according to the applicable laws. Products manufactured or services performed by FIEs in China are to be treated equally with pure domestic products and services.
In response to concerns raised by international investors in relation to technical market entry barriers, the Foreign Investment Law provides that FIEs will have equal rights to participate in the industry standard formulation process. Industry standards will apply in the same way to FIEs and domestic Chinese companies.
Fair and reasonable compensation for expropriation
The Foreign Investment Law establishes a general principle that China will not expropriate foreign investment. However, in cases where expropriation of foreign investments happens in exceptional circumstances for the public interest, fair and reasonable compensation will be payable to foreign investors.
Commitments by local governments
The Foreign Investment Law contains specific provisions to address issues arising from irregularities by local governments in regulating foreign investments in their own jurisdiction.
It is expressly stipulated in the Foreign Investment Law that, unless otherwise permitted under laws or administrative regulations, local governments shall not infringe legitimate rights, impose additional obligations, set market entry or exit conditions, or interfere with the normal operations of FIEs.
The Foreign Investment Law requires local governments at all levels to honour the policy commitments given to, or perform the contracts entered into with, foreign investors or FIEs. If local governments have to change the policy commitments or contract terms due to national interest or public interest, foreign investors and FIEs are to be compensated for their loss or for damage suffered hereunder.
Flexibility on corporate governance and contract terms
The Three FIE Laws contain certain strict requirements in relation to corporate governance. The contract terms of FIEs, which are only applicable to FIEs (not Chinese domestic companies), are more rigid than what are provided for in the Company Law and the Partnership Enterprise Law.
Now with the phasing out of the Three FIE Laws as of January 1, 2020, international investors will have more flexibility to negotiate and determine the corporate governance structure and key contract terms for their investments in China, as explained below
Shareholders' meeting to be the highest authority
The Three FIE Laws do not contain any provision in relation to shareholders meetings. The board of directors is the highest authority of the sino-foreign joint ventures. It has power to decide all major matters of FIEs.
The Foreign Investment Law does not contain any specific provision regarding the role and authority of the board of directors. It only requires that the corporate governance structure of FIEs be subject to the Company Law or the Partnership Enterprise Law (as the case may be), the same as Chinese domestic companies.
The Company Law provides that the shareholders meeting shall be the highest authority of the company and the board of directors can be established according to the Articles of Association, which will leave more room for shareholder deliberations.
Flexibilities on appointment of directors, legal representative and senior management
There are certain mandatory requirements in the Three FIE Laws on how the board directors, legal representative and senior management should be appointed. The requirements will not apply after the Foreign Investment Law becomes effective. The shareholders are only required to follow the requirements of the Company Law.
Under the Three FIE Laws, the directors shall be appointed by all parties in proportion to the equity ratio and the chairman and vice chairman shall be appointed by different parties. After the Foreign Investment Law comes into force, the parties can freely decide how to appoint board members and senior management under the Articles of Association, without being subject to extra mandatory requirements.
Shareholders to have more flexibilities and control over decision-making
The Three FIE Laws require that important matters of FIEs such as the amendments to the shareholders agreement and Articles of Association, increase or reduction of registered capital, termination or liquidation, and merger and division must be approved by unanimous board resolutions and this requirement cannot be contracted out by parties. While this requirement is helpful in encouraging all shareholders to reach a consensus in deciding key issues for the FIEs, this can present challenges in practice, because a minority shareholder can block major decisions, which is not desirable from a commercial perspective.
The Company Law does not have such rigid requirements, which means that after the implementation of the Foreign Investment Law, the shareholders will have more flexibility in negotiating and determining how FIE decisions can be made according to their respective bargaining power.
Distribution of profit/liquidation proceeds not required to be in pro rata to equity ratio
Under the current regime, a general principle of the Three FIE Laws is that profits and liquidation proceeds of FIEs shall be distributed in proportion to the equity ratio respectively contributed by the shareholders. The only permissible exception is that foreign investor may recoup early its capital contribution by receiving a larger share of profit if certain conditions are satisfied, but in practice such structure often meets with resistance from local authorities when joint venture documentation is submitted for governmental approval or filing.
The Foreign Investment Law provides that the operation of FIEs shall comply with the Company Law, which allows for the distribution of profits and liquidation proceeds to be not in proportion to their respective equity ratio if the distribution plan has been unanimously agreed by all shareholders.
National security review and reciprocity
The 2015 Draft has an entire chapter devoted to requirements and procedures for national security review. The provisions in the 2015 draft appear to be modelled on the US CFIUS structure.
Interestingly, the final version of the Foreign Investment Law only keeps one generic clause to the effect that China will adopt the national security review for foreign investments which have or may have a bearing on China's national security and that decisions of the national security review are to be final. Apart from this generic requirement, the Foreign Investment Law does not contain any details about the national security review process. It is anticipated that Chinese authorities will pass separate implementing regulations to provide for details for national security review.
Another striking provision in the Foreign Investment Law can be found in Article 40, which provides that if a country or region adopts any prohibitive, restricted or other measures against China investments, China may take appropriate measures against that country or region, taking into account the scenarios. It is the first time that China includes this kind of reciprocity in China's foreign investment regime. Considering the rising trade tensions in the global work, it will be interesting to see how this "Damocles' sword" issue will be resolved in practice.
Our observations
China remains one of the most attractive destinations for foreign direct investment in the world. The issuance of the Foreign Investment Law is an important legislative step which will have significant implications for all existing and future FIEs, in all industries and sectors.
Compared with China's current foreign investment regime, the Foreign Investment Law contains a number of important provisions with a view to offering a better protection to international investors and building a more transparent and investor-friendly business environment. This obviously demonstrates a major step in addressing the concerns raised by international business community and building a level playing field for foreign investments.
The Foreign Investment Law will become effective from January 1, 2020. For new FIEs which will be established between now and January 1, 2020, they shall still follow the Three FIE Laws. The Foreign Investment Law provides for a 5-year transitional period during which all existing FIEs must be restructured according to the new legal regime. This means that the shareholders and the FIEs are required to review, revise and update key documents such as the shareholders' agreement, Articles of Association, technology licence agreement, the corporate governance structure of the FIEs in compliance with the new regime. Given the significant changes especially major flexibilities allowed under the new regime, international investors should start to consider the strategies for optimizing their FIE strategies in China.
On the other hand, it is noted that the Foreign Investment Law is an important legislative piece, with some significant grey areas to be clarified. For example, key issues such as how the VIE structure will be regulated, what the detailed national security review requirements will be, and how the investment sanction reciprocity will work are all to be clarified. We expect that Chinese governmental authorities will issue further rules or regulations. We will keep close watch on regulatory developments in this regard and provide updates where appropriate.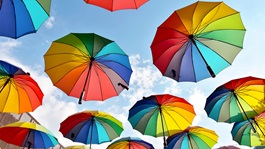 Publikation
Gruppenspitze als Versicherungsvermittler – Mehr Klarheit bei der Gruppenversicherung
Der Gerichtshof der Europäischen Union (EuGH) hat wenig überraschend in seinem Urteil vom 29. September 2022 in Bezug auf ein deutsches Vorabentscheidungsersuchen in der Rechtssache TC Medial Air Ambulance Agency (TC Medical-Urteil) entschieden, dass ein Versicherungsnehmer eines echten Gruppenversicherungsvertrags (nachfolgend auch als Gruppenspitze bezeichnet) dann als "Versicherungsvermittler" und damit auch "Versicherungsvertreiber" im Sinne von Art. 2 Abs. 1 Nr. 1, 3 und 8 der Richtlinie über Versicherungsvertrieb (IDD) ist, wenn seine Tätigkeit darin besteht, eine freiwillige Mitgliedschaft in einer zuvor von ihm bei einem Versicherungsunternehmen abgeschlossenen Gruppenversicherung anzubieten, für die er von seinen Kunden eine Vergütung erhält und die die Kunden zur Inanspruchnahme von Versicherungsleistungen berechtigt.