---
Canadian partner named 2020 Trusted Advisor of the Year at STEP private client awards
Canada | Press release - Recognition | December 2020
Carmen Thériault, QC TEP, has been distinguished as the 2020 People's Choice – Trusted Advisor of the Year at the Society of Trusts and Estates Practitioners (STEP) private client awards, on December 9.

This international award, held virtually this year, is highly regarded as a celebration of excellence across the private client sector. All entries go through a rigorous, practitioner-led judging process to select the best in the industry.

The 2020 People's Choice – Trusted Advisor of the Year is awarded to a leading trusts and estates practitioner with immense knowledge in the field. This individual is considered a trusted advisor not only to clients but to colleagues and peers nationally.

When asked about being named a People's Choice - Trusted Advisor, Carmen Thériault commented:

"I am honoured to be recognized as Trusted Advisor of the Year at the recent international STEP private client awards. It is particularly meaningful to be recognized by such an exceptional, multi-disciplinary membership, all experts in their fields. Winning this award is certainly a career highlight for me."

STEP is the global professional association for practitioners who specialize in family inheritance and succession planning. STEP works to improve public understanding of the issues families face in this area and promotes education and high professional standards among its members. STEP members help families plan for their futures, from drafting wills to issues surrounding international families, protection of the vulnerable, family businesses and philanthropic giving. Full STEP members, known as TEPs, are internationally recognized as experts in their field, with proven qualifications and experience.

Full details of the winners are available here.
For further information please contact:
Contact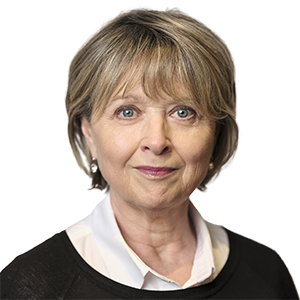 Partner
Email
carmen.theriault@nortonrosefulbright.com