---
Our global litigation and disputes lawyers advise many of the world's largest corporations and financial institutions on complex, high-value and sensitive multijurisdictional disputes. With more than 50 offices across the globe, we have one of the largest disputes legal practices in the world, with significant experience resolving domestic and cross-border mandates, international arbitrations and investigations and enforcement for clients across all the key industry sectors including financial institutions; energy, infrastructure and resources; transport; technology; life sciences and healthcare; and consumer markets.
Our lawyers both prevent and resolve disputes by providing clients with practical, creative legal advice that focuses on their strategic and commercial objectives. Our experience includes the full spectrum of dispute resolution and litigation mechanisms ranging from negotiation, mediation, conciliation and conflict resolution to vigorous courtroom strategy, multi-party and class action lawsuits and appellate proceedings. We have acted on some of the world's highest profile domestic and multijurisdictional investigations, including high-profile regulatory inquiries, regulatory enforcement, criminal investigations and prosecutions, and related civil disputes and litigation. We are experienced in advising on risk and public relations issues in the context of legal disputes.
We have a unique offering of our 'on the ground' strength, advising clients on disputes issues across emerging markets including Africa, the Middle East, Asia and Latin America, together with deep experience in the mature markets of the United States, Europe, Australia and Canada. Members of our team offer fluent capabilities in more than 20 languages across the globe.
As a key component of our disputes practice, our global practice support team provides clients consistent and proven methodology for complying with document preservation and production requirements throughout the course of disputes, assisting in developing case strategies and priorities while managing and reducing costs for clients.
Contact us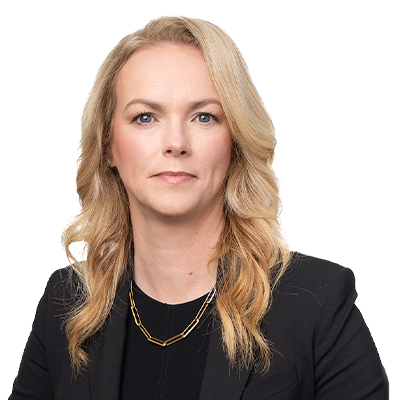 Managing Partner, Canada (January 2024)
Email
jennifer.teskey@nortonrosefulbright.com
Market recognition
Chambers Canada, Quebec: Litigation: General Commercial (Band 1)
Chambers and Partners, 2024
Chambers Canada, Ontario: Litigation: General Commercial
Chambers and Partners, 2024
Chambers Canada, Nationwide: Litigation: General Commercial
Chambers and Partners, 2024
Chambers Canada, Alberta: Litigation: General Commercial
Chambers and Partners, 2024
Chambers Global, Canada: Disputes (International & Cross-border)
Chambers and Partners, 2023
Legal 500 Canada, Alberta: Dispute Resolution (Tier 1)
The Legal 500, 2023
Legal 500 Canada, Ontario: Dispute Resolution
The Legal 500, 2023
Legal 500 Canada, British Columbia: Dispute Resolution
The Legal 500, 2023
Legal 500 Canada, Quebec: Dispute Resolution (Tier 1)
The Legal 500, 2023
Chambers Canada, Quebec: Litigation: General Commercial (Band 1)
Chambers and Partners, 2024
Chambers Canada, Ontario: Litigation: General Commercial
Chambers and Partners, 2024
Chambers Canada, Nationwide: Litigation: General Commercial
Chambers and Partners, 2024
Chambers Canada, Alberta: Litigation: General Commercial
Chambers and Partners, 2024
Chambers Global, Canada: Disputes (International & Cross-border)
Chambers and Partners, 2023
Legal 500 Canada, Alberta: Dispute Resolution (Tier 1)
The Legal 500, 2023
Legal 500 Canada, Ontario: Dispute Resolution
The Legal 500, 2023
Legal 500 Canada, British Columbia: Dispute Resolution
The Legal 500, 2023