---
Climate change: Parties to M&A must be diligent
Canada | In the media | January 10, 2020
This article was originally published by The Lawyer's Daily, part of LexisNexis Canada Inc.
Climate change has the potential to impact an exceptionally wide range of businesses, and failure to assess these risks when evaluating M&A opportunities may result in costly mistakes. As a result, businesses need to be especially diligent in their assessment of a range of factors that may be impacted by the changing climate when completing M&A transactions. While the risks that should be considered will, of course, vary between transactions, the following is a list of climate-related factors that will likely be relevant to the majority of M&A transactions.
Forecast of legislative change
Attention to the possibility of legislative change is now a critical component of evaluating M&A transactions. It is clear that the ability of businesses to adapt to legislative change aimed at protecting the environment may be an important determinant of the profitability of a business going forward. It is also expected that further pro-environment legislative change will follow as uncertainties related to climate change risk become increasingly mainstream.
Businesses considering transactions in carbon- or water-intensive industries such as, inter alia, energy, transportation and agriculture, should pay special attention to legislative and regulatory trends, globally. This way, buyers and sellers can be proactive about company policies, due diligence, transactional terms and deal valuation. It is also important to remember that consideration of climate change-related risks may increase costs in the short term but attention to these risks is likely to have a net positive benefit in the long term by way of: decreased risk associated with the sustainability of assets, increased value related to branding and greater preparedness for predicted legislative change
Sustainability of assets in changing climate
The sustainability of assets and operations, also termed "physical risk," is always a crucial consideration when evaluating M&A opportunities. Changing weather patterns will further complicate this analysis going forward. For example, the risk of supply chain disruptions may increase as severe weather events become more frequent from changing seasonal precipitation causing floods, to droughts, to temperature fluctuations impacting operations whether through excess heat or cold. Most recently, we have seen the devastating wildfires in Australia and the impact not only to the environment but to businesses and the Australian economy.
The sustainability of assets should especially be considered in the due diligence and valuation phases of a transaction. Buyers and parties to a merger should consider, among other factors: the location of assets, how vulnerable the location and assets themselves are to severe weather events, the impact that severe weather events may have on assets, the local labour force and supply chains, overall. Although speculative, the consideration of physical risks to a business should not be ignored.
Eco-friendly branding
As both awareness and concern about climate change have grown rapidly among members of the public, environmental responsibility has become a central component of many companies' branding strategies. Research has shown that consumers prefer to support brands that align with their values, and experience has shown that becoming the subject of environmental scrutiny can have drastic negative consequences for businesses. Accordingly, a brand's reputation for environmental responsibility, good or bad, may be an important determinant of their value going forward. Transactions that move a business in an environmentally responsible or sustainable direction may magnify the value gained as a result of the merger or acquisition.
Transactions that facilitate eco-friendly branding may bring significant advantages, while transactions that reflect negatively on a brand's environmental responsibility may risk leaving a company behind the eight-ball. Therefore, the values espoused by a brand are an important consideration in evaluating a transaction, particularly where environmental responsibility is an existing component of a company's branding strategy.
In short, it is now imperative that businesses not shy away from the discussions regarding potential impacts from climate change-related risks when completing M&A transactions.
Contact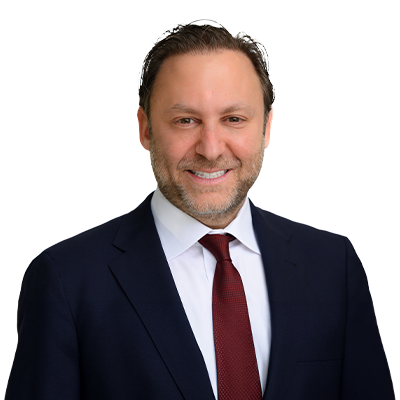 Partner, Canadian Co-Head of Mergers and Acquisitions