The issue
Best practice for the delivery of legal and related work is changing at pace – and that brings risks as well as opportunities. Market participants are at different places in terms of leading or keeping up with the change and there is widespread misunderstanding about the capabilities of new technology and ways of working.
At NRF Transform, we help cut through the hype, noise and confusion so that you can:
Understand the possibilities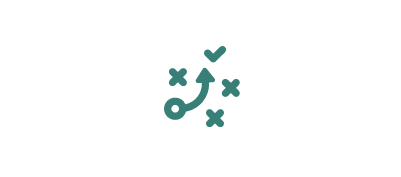 Define realistic and valuable goals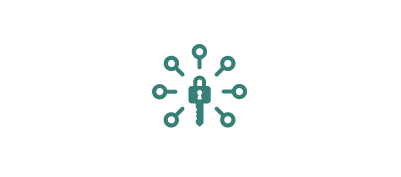 Access the full benefits
Getting the most from every stakeholder


External legal advisors
As a client, you set the agenda. So ask your lawyers the question: as well as providing outstanding legal advice, what are you doing to make your service delivery outstanding? How are you structuring and regulating the staffing of our work? Are you using designed processes and integrating technology? How are you adding wider business value?
If the problem you're solving is a recurring one – or you think others have the same problem – ask if there's a reusable solution you could access.
We love getting this question, because we've been working on the answer for years.
See our approach, or our services.
The art of the possible is in our DNA. If you'd like to find out how we can make legal better for you,
get in touch.
In-house legal teams
Lawyers are excellent managers of risk. That is the basis of legal training, and most career experience. But GCs and modern in-house legal teams also have to be strategic business partners, to manage their own team like a business.
We have designed a pyramid model – based on Maslow's Hierarchy of Needs – to help legal teams assess maturity and areas for focus.
Understanding how technology affects each element of the pyramid is vital. Does the legal team or the wider business have the right tools? Or might you need to select and purchase specialist tools? Are there elements of the work that it could be more effective to outsource, either completely or partially?
In all cases we can help you define the problem to solve and get you the outcome you want.
See our services or if you'd like to discuss any element of the pyramid, technology, or managed service support, get in touch.
Business stakeholders
People outside legal need legal to work.
Whether it's a contracting process, management of financial exposure, or business decision making, processes owned or supported by legal are vital to an effective business. Today, new skills, processes and technology mean legal can do more than it has in the past, from managing agreements more effectively, to tracking company data, to articulating ROI.
We understand lawyers, we understand business, and we are specialists in cross functional processes.
If you'd like to discuss how we can help make your business processes more effective, please get in touch.

How we are helping our clients
Subscribe and stay up to date with the latest insights