---
Impact of Trade-marks Act amendments on pharmaceutical brand owners
Canada | Publication | May 2019
The amendments to Canada's Trade-marks Act taking effect on June 17, 2019, will present a number of advantages to the pharmaceutical industry, but will also raise key issues for consideration for brand owners.
Access to Advantages of a Global Filing System
Canada's adoption of the Madrid Protocol will permit trademark owners to realize the advantages of a simplified international filing system. Applicants can apply for trademark protection in multiple countries using a single application form sent to one location and paying in one currency. This centralized process will lead to reduced filing costs, lower administrative burdens and enhanced e-services.
Trademark Clearances Will Be More Challenging
Applicants no longer need to state that they have used their trademarks for the listed goods and services. However "use" remains a requirement to enforce rights. Trademark clearance searches, which help assess the risks of adopting a brand, may become more difficult, expensive and uncertain as the register becomes crowded with trademarks that list unused goods and services. Independent investigations may be necessary.
"Use" and Health Canada Drug Approval
The Health Canada approval process can be lengthy without sale of the product – and consequently no use of the drug name – while approval is pending. Eliminating the requirement that a trademark must be used prior to registration will allow owners to obtain registered trademark protection before the completion of the drug approval process, thus removing the need to file (or request extensions of time to file) declarations attesting to use.
"Use" will remain an important factor since a registration will be susceptible to a non-use cancellation proceeding beginning three years after the registration date. If there is no use, and an owner cannot establish "special circumstances" justifying the lack of use, the registration will be cancelled. However, it is possible that non-use because of pending Health Canada approval will be deemed a "special circumstance" appropriate to justify maintaining the registration despite no use of the mark in Canada.
Non-Traditional Marks and Examination for Inherent Distinctiveness
Examiners will now evaluate the inherent distinctiveness of a trademark during prosecution. This may create problems for pharmaceutical companies seeking to protect the size, shape, or colour of a pharmaceutical product or other trade dress. The applicant may have to file affidavit and/or survey evidence establishing the reputation and distinctiveness of its trademark across Canada. If proof of distinctiveness is only demonstrated in parts of Canada, the resulting registration will be restricted to those geographic areas in which distinctiveness has actually been established. Given that there is presently no broad requirement for proving distinctiveness marks during prosecution, pharmaceutical owners might consider seeking protection before June 17, 2019, while the more lenient trademark regime remains in effect.
Conclusion
We recommend taking stock of these legislative implications and adjusting trademark protection strategies accordingly for pharmaceutical clients.
Particularly, this means:
Updating clients on the advantages of the centralized global filing system, which will result in access to trademark protection in foreign jurisdictions and savings;
Reviewing how to overcome the difficulty, costs, and uncertainty of trademark clearances; and
Understanding the onus clients will face when applying for colour, shape and size marks with respect to filing affidavit evidence and/or survey evidence establishing the reputation and distinctiveness of the mark across Canada.
We will monitor and report on any changes once the amendments come into force.

Contacts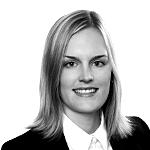 Partner, Lawyer, Trademark Agent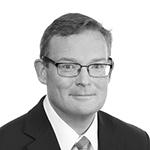 ---