---
Norton Rose Fulbright helps secure COVID-19 support package that will allow Porter Airlines to return to the skies
Canada | Press release | August 4, 2021
Global law firm Norton Rose Fulbright advised Porter Airlines (Porter) on a Canadian government COVID-19 support package to secure C$270.5m in loan financing. The funds will be used to restart operations that were halted due to the pandemic, including bringing employees back to work and issuing passenger refunds for flights cancelled during the pandemic.
Headquartered at Billy Bishop Toronto City Airport, Porter intends to resume flights to destinations in Canada and the United States on September 8, 2021, after ceasing flight operations for more than 18 months.
Our team of lawyers helped secure and negotiate the financing for Porter through the Large Employer Emergency Financing Facility (LEEFF), a program instituted by the Government of Canada to provide short-term liquidity assistance to employers affected by the COVID-19 pandemic. The program aims to help protect Canadian jobs and enable otherwise viable Canadian businesses to weather the current economic challenges.
Working with the highest level of Canadian government, our lawyers closed the complex deal following completion of extensive documentation for four separate loan agreements and negotiations with the airline's existing creditors and stakeholders.
The Norton Rose Fulbright team was co-led by Toronto-based partners Troy Ungerman and Matthew Lippa, and included Russell Dufault and Craig Hickey.
Corporate finance lawyer Lippa said:
"This was a complex deal that included arduous negotiations with every single creditor of the company and with various levels of the government. We are pleased that we were quickly able to secure this deal for Porter, as the financing will breathe new life into the airline's future. We look forward to seeing Porter return to the skies and its employees back at work."
Jeffrey Brown, Chief Financial Officer from Porter Aviation Holdings Inc., who worked closely with the Norton Rose Fulbright team during the transaction, said:
"We're delighted to secure this facility, as it will support us in re-establishing operations and provide much-needed relief to our customers and employees. We were particularly impressed by the agility and depth of knowledge demonstrated by the team of lawyers working with us from Norton Rose Fulbright and the exceptional advice they provided throughout the process that has allowed us to quickly secure this complex and all-important financial support."
For further information please contact:
Contacts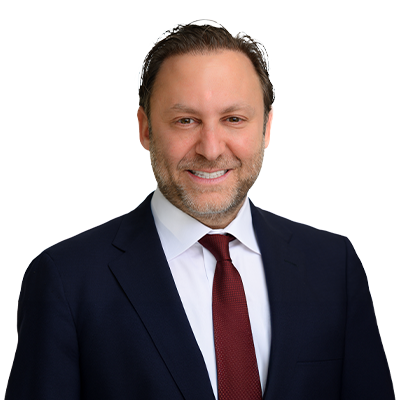 Partner, Canadian Co-Head of Mergers and Acquisitions