---
This article was originally published by The Lawyer's Daily, part of LexisNexis Canada Inc.
Businesses across Canada are preparing for the impact of the newest iteration of mobile wireless technology. Fifth generation — 5G — networks have speeds up to 200 times faster than current networks and are expected to fundamentally change how many businesses operate.

The new networks will significantly affect capital expenditures and mergers and acquisitions (M&A) strategies as market actors both large and small manoeuvre to succeed in the new environment.

Canada will likely be one of the first countries to make the wireless networks available and lawyers should be aware of their effects in order to effectively serve their clients' changing needs.
What is the big deal about 5G?
The exponentially greater speed and capacity of 5G networks will increase productivity by allowing much more data to be transferred at much greater speeds across greater distances than on previous networks. This will enable the growth of new products and industries in areas such as artificial intelligence and interconnected devices in the Internet of Things.
5G's impact on M&A generally
The impact of 5G networks on Canada's GDP is estimated to be about $40 billion. The 5G technology is expected to fuel M&A across a wide range of industries as companies undergo strategic mergers to capitalize on this growth. The impact could be felt in areas as diverse as real estate investment trusts (REITs) that operate the fiber optics and cell towers in the networks, to industries such as mining that can use 5G's improved machine-to-machine communications for autonomous vehicle operations in remote locations.

Changes will occur rapidly and businesses that adapt more quickly than their competitors stand to gain a large competitive edge in both the quality and type of products and services that they can offer. M&A will be an extremely useful tool in many companies' growth strategies, as larger businesses try to outpace their rivals by acquiring companies with technologies and expertise that exploit 5G's data transfer capabilities, while small and mid-size companies merge to capture synergies that enable them to grow and compete.
5G's impact on technology transactions generally
Given the large capital expenditures required to install and operate the networks, large telecommunications and cable companies that work with the network infrastructure are expected to further consolidate in order to compete both nationally and internationally. Some governments, such as the United Kingdom, have communicated a new openness to such highly concentrated operations, in an approach that could signal changes to similar competition law issues in Canada.

Despite the media focus on these large companies, small and mid-size companies are most likely to see increased M&A activity, building on the two-thirds share of 2018's record number of global technology, media and telecommunications deals that were for less than $100 million. This is especially true for smaller companies, as acquirers look for useful technologies while limiting the high costs that have soured some executives on technology acquisitions in the past year.
Cloud and edge networks
Some of the most active companies in the space will likely be those working with cloud (centralized) and edge (distributed) networks, as 5G networks enhance the speed, capacity and connection consistency of these technologies while also reducing latency — the time it takes to get a response to information sent. These changes have the potential to transform wireless business operations across large distances into an experience similar to that in a home or small office on local area networks (LAN). The expanded possibilities for collaboration among businesses across large distances will enable the rapid expansion of companies within their markets, which is expected to be one of the leading drivers of M&A growth in the coming years.

Businesses with expertise in these areas can expect to be targeted by companies attempting to gain an early advantage through acquisitions that avoid the long timelines required for their own research and development.
Cybersecurity
A 5G network's capacity to transfer much more wireless data at much faster speeds also creates new security risks of which lawyers and businesses should be aware when structuring deals. As 5G networks provide services that were traditionally provided by more secure Ethernet networks, cybersecurity and privacy risks become more significant. For example, distributed denial of service (DDoS) attacks that shut down businesses have the potential to be much more disruptive on the larger and more integrated 5G networks. Given the rapid pace of change and consolidation in other 5G-centric industries, businesses specializing in cybersecurity issues may also see an increase in M&A activity as companies seek to build the resources and expertise required to defend against these new threats.
Conclusion
The 5G networks will affect a vast array of businesses and operations, given the pre-eminent place of data in modern business and the networks' increased capacity to generate, transfer and analyze that data. The number and type of M&A technology transactions will likely reflect this disruption as companies plan and adapt to this rapidly changing reality. Lawyers should be aware of the risks and benefits in these M&A strategies in order to effectively provide services to their clients.
Contact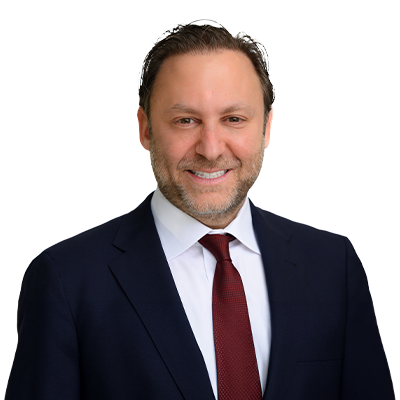 Partner, Canadian Co-Head of Mergers and Acquisitions