---
COVID-19: Funding and financial relief programs for startups and small businesses
Publication | June 19, 2020
The financial impacts of the COVID-19 pandemic have been particularly hard felt by startups and small businesses. Several economic measures were put into place to support Canadian businesses. To help you explore your options, we drafted this guide summarizing key information about funding and financial relief programs for startups and small businesses, as announced by Canada's federal government, the provinces and territories, and private and international agents.
To learn more about these programs or the other programs available by province, please click on the links below. If you would like to discuss your eligibility for any of these programs, please do not hesitate to contact a member of our team.
---
---
Furthermore, here is a sample of five federal programs offering funding or financial relief during the pandemic:
Futurpreneur Canada, a national not-for-profit, offers financing, mentorship, and business support tools to entrepreneurs aged 18–39. Entrepreneurs can apply for collateral-free loans of up to CDN $20,000 with terms of five years. Interest is charged at CIBC's prime rate + 3.75% and only interest needs to be paid during the first year of the term. There are no penalties for repaying the loan early.
To be eligible for the $20,000 loan through Futurpreneur Canada, entrepreneurs must be:
Aged 18–39;
Canadian citizens or permanent residents currently living in Canada;
Demonstrate some training/experience related to the business idea;
Create full-time sustainable employment for the applicant(s);
Agree to work with a mentor for up to two years;
Produce a complete and viable business plan by the end of the application process;
Demonstrate that the business has been fully operating for fewer than 12 months;
Agree to provide authorization for Futurpreneur Canada to carry out a credit check;
Supply two personal references;
Assure that financing will not be used to refinance existing debt; and
Demonstrate that you have been discharged from bankruptcy for at least five years or one year after receipt of a Certificate of Full Performance for a Consumer Proposal.
Together with Futurpreneur Canada, entrepreneurs needing more than $20,000 can apply for an additional $40,000 through the Business Development Bank of Canada (BDC). The $40,000 BDC loan only requires the repayment of interest during the first year of the term. Interest is charged at the BDC Floating Base Rate + 5%, and you may prepay all or part of the outstanding principal.
To be eligible for the $40,000 additional BDC loan through BDC, entrepreneurs must be aged between 18 and 39 and demonstrate that the business has been fully operating for fewer than 12 months. Entrepreneurs must contact their local BDC office to speak to an advisor to apply.
The NCR is Canada's largest federal research and development organization. Through the NRC's IRAP program, small or medium sized Canadian business that are pursuing a technology-based innovation may be eligible for financial support. IRAP also offers advice and business support to help entrepreneurs bring their ideas to market. To support innovation, Canada announced that it is investing $250 million into the IRAP program. Funding is determined on a case-by-case basis and may be supplied in the form of a government grant that does not require repayment. To be eligible:
You are an incorporated, profit-oriented small or medium-sized business in Canada;
You have 500 or fewer full-time equivalent employees; and
You plan to pursue growth and profit by developing and commercializing innovative, technology-driven new or improved products, services or processes in Canada.
BDC Capital is the investment arm of BDC and recently launched the BDC Capital Bridge Financing Program to support high potential companies that have already raised capital. Under this program, BDC Capital may match, with a convertible note, a current financing round being raised through qualified existing and/or new investors made into eligible Canadian startups. In short, BDC Capital will invest alongside these investors. To be eligible, companies must:
Be Canadian;
Backed by a qualified venture capital firm;
Have raised at least $500,000 in external capital before applying for the program;
Be specifically impacted by Covid-19; and
Any matching investment by BDC Capital will be further subject to, notably, a satisfactory due diligence review by BDC, agreement on terms of the investment, and approval by a BDC investment committee.
BCAP was established by the federal government to coordinate credit solutions for businesses in partnership with BDC and Export Development Canada (EDC). There are two programs offered by BCAP: (a) EDC Loan Guarantee for Small and Medium-Sized Enterprises, and (b) BDC Co-Lending Program for Small and Medium-Sized Enterprises. These programs are available to Canadian businesses in all sectors that were otherwise financially viable and revenue generating prior to the COVID-19 outbreak. Contact your financial institution if you wish to apply for either.
Export Development Canada Loan Guarantee for Small and Medium-Sized Enterprises
This program allows financial institutions to issue operating credit and cash flow term loans of up to $6.25 million to existing clients, where 80% is guaranteed by EDC. Money is to be used for operational expenses, not for dividend payouts, shareholder loans, bonuses, stock buyback, option issuance, increases to executive compensation or repayment/refinancing of other debt. This program is now available at various financial institutions and credit unions.
BDC Co-Lending Program for Small and Medium-Sized Enterprises
This
program
is designed in three segments to offer support to businesses of different sizes: (1) loans of up to $312,500 to businesses with revenues of less than $1 million; (2) up to $3.125 million to businesses with revenues between $1million and $50 million; and (3) up to $6.25 million to businesses with revenues more than $50 million. Only the interest of each loan must be repaid during the first 12 months of the term, and they carry a repayment period of 10 years.
To ensure that small businesses have access to the capital they need to see them through challenges brought by COVID-19, Canada has launched the new Canada Emergency Business Account, which has been implemented by eligible financial institutions in cooperation with Export Development Canada. The federal government will provide interest-free credit facilities of up to $40,000 to small businesses and not-for-profits to pay immediate operating costs like payroll, rent, utilities, insurance, property tax, or debt service. The program was expanded on April 16 and is now available to Canadian employers with $20,000 to $1.5 million in total payroll in 2019, and operating as of March 1, 2020. The program was further expanded on June 15 to capture owner-operated small businesses that had been ineligible for the program due to their lack of payroll, sole proprietors receiving business income directly, and family-owned corporations remunerating in the form of dividends rather than payroll. To qualify under the expanded eligibility rules, CEBA applicants with payroll lower than $20,000 will need: (1) a business operating account at a participating financial institution; (2) a Canada Revenue Agency business number; (3) a 2018 or 2019 tax return; and (4) an eligible non-deferrable expenses of between $40,000 and $1.5 million. If the loan is repaid by December 31, 2022, 25% (up to $10,000) will be forgiven. If the loan is not repaid by December 31, 2022, the remaining balance will be converted to a three-year term loan at 5% interest. Businesses must contact their financial institutions or credit unions to apply.

---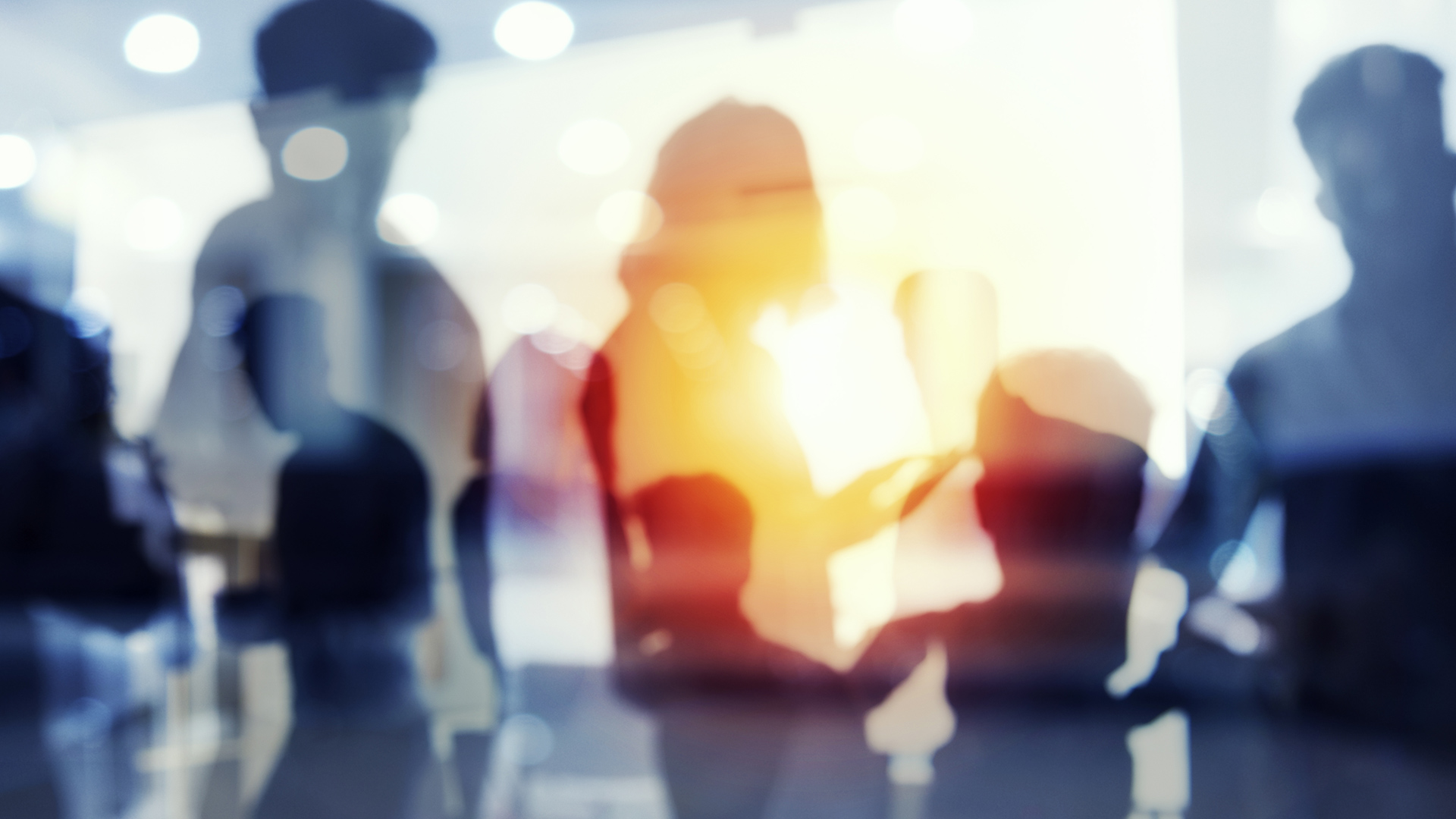 Canada: Pandemic screening in Ontario workplaces: checklists, policies, reporting programs, testing and what's to come
For many employers in Ontario now preparing to welcome returning employees back to the physical workplace, implementing screening measures in the workplace is undoubtedly a key area of focus.