---
Norton Rose Fulbright receives multiple accolades at IJGlobal Awards
Global | Press release - Recognition | March 2019
Global law firm Norton Rose Fulbright advised on 18 Deals of the Year and received the award for Legal Adviser of the Year – North America (private sector) at this year's IJGlobal Awards.
IJGlobal is a leading industry publication for the energy and infrastructure market. These awards celebrate excellence and recognize the best energy, infrastructure and mining deals and firms from around the world over the past year. The awards were announced at regional ceremonies in New York, London, Singapore and Dubai this month.
Anne Lapierre, Norton Rose Fulbright's Global Head of Energy, commented:
"These awards illustrate the reach of our global energy and infrastructure practices, which span many jurisdictions and offices. We are delighted to have IJGlobal recognize our worldwide team of lawyers, who advise on complex and groundbreaking transactions."
Nick Merritt, Norton Rose Fulbright's Global Head of Infrastructure, Mining and Commodities, commented:
"We find great satisfaction in so many of our lawyers helping our clients on these award-winning deals. These accolades are a true reflection of the firm's experience in and dedication to the infrastructure and energy sectors."
The firm also advised on six winning deals of the year awarded at the annual Project Finance International (PFI) Awards last month. PFI is a leading publication for global energy and infrastructure finance news, data and analysis.
The award-winning transactions at the IJGlobal Awards
Americas
North America O&G Deal of the Year – Corpus Christi LNG Train 3
Norton Rose Fulbright represented a syndicate of lenders (comprised of 46 commercial banks and other financial institutions from North America, Europe and Asia) who agreed to a US$6.1 billion debt financing to finance an expansion of Cheniere Energy's liquefied natural gas export terminal in Corpus Christi. The financing will provide a portion of the funding necessary to pay for construction of a third LNG train at the Corpus Christi project. Led by Noam Ayali and Ginger Collier.
North America Rail Deal of the Year – Finch West LRT
Norton Rose Fulbright advised Metrolinx and Infrastructure Ontario on the C$2.5 billion Finch West LRT project. The Finch West LRT project comprises 11 kilometers of light rail transit that will run along the surface of Finch Avenue and include the construction of 16 surface stops and 1 below-grade interchange station, as well as a maintenance and storage facility for light rail vehicles. Led by Sandra Nissan and Geoffrey Gilbert
North America Power Deal of the Year – South Field
Norton Rose Fulbright represented the GE Energy Financial Services, Credit Agricole and CIT Bank as senior lenders to South Field Energy, LLC in a $1.3 billion construction financing for an 1,182 MW combined-cycle natural gas-fired power project in Ohio. Led by Robert Eberhardt and Todd Alexander.
Latin America Refinancing Deal of the Year – Alto Maipo
Norton Rose Fulbright represented the senior lenders including Inter-American Development Bank, OPIC, Banco de Credito Inversiones S.A., Banco del Estado de Chile, Itaú Corpbanca, DNB Bank ASA and Deutsche Bank, in the second restructuring for the US$3 billion 531MW Alto Maipo hydroelectric power project under construction in Chile, which involves over 70km of complex tunnelling work. Led by Marissa Leigh Alcala and Rebecca Abou-Chedid.
Latin America Mining Deal of the Year – Fruta del Norte Phase II
Norton Rose Fulbright advised Lundin Gold on the closing of its US$350m senior secured project finance debt facility, used to fund the close to US$1 billion development and construction of the Fruta del Norte gold project in Ecuador. This is phase 2 of the US$650 million debt financing package for the Project. The financing involved commitments from international commercial lenders with a portion backed by the Finnish Export Credit Agency, Finnvera. Led by Geoffrey Gilbert and Alison Babbitt.
Latin America Upstream O&G Deal of the Year – Sepia MV30 FPSO
Norton Rose Fulbright advised lenders and the Japan Bank for International Cooperation on the long-term project financing of an FPSO vessel operated by MODEC and to be chartered to Petrobras, the Brazilian state-owned oil company, to be deployed in the Sepia oil field located 250 kilometers off the coast of Rio de Janeiro, Brazil, at a water depth of approximately 2,200 meters and in which Petrobras holds an interest. Led by Adrian Joyce.
Europe and Africa
European Ports Deal of the Year – Rotterdam World Gateway
Norton Rose Fulbright advised the sponsors in the due diligence for the refinancing of the Rotterdam World Gateway, a container terminal that reached financial close in June 2012. Led by Daphne Broerse.
European Onshore Wind Deal of the Year – Cibuk 1 (Tesla) Wind Farm
Norton Rose Fulbright advised International Finance Corporation and European Bank for Reconstruction and Development (EBRD) in relation to the €215 million debt financing to Wind Energy Balkan Group (WEBG) for the construction, commissioning and operation of the 158MW Cibuk 1 wind farm in the north east of the Republic of Serbia, the largest wind farm in the Republic of Serbia. WEBG is 100% owned by Tesla Wind, which is 60% owned by Abu Dhabi Future Energy Company PJSC, 30% owned by Taaleri Tesla Ky and 10% owned by DEG - Deutsche Investitions-Und Entwicklungsgesellschaft. Led by Madhavi Gosavi.
African Biomass Deal of the Year – Ngodwana Energy Business
Norton Rose Fulbright advised Sappi Southern Africa, a market-leading pulp and paper company with global operations, on the successful closing for the financing, construction and operations of a ZAR2,052,500,000, 25 MW biomass power plant developed by independent power producer, Ngodwana Energy. This pioneer project, one of only a limited number of biomass power plants to be developed under the REIPPP, will contribute significantly to the increased availability of local renewable energy, jobs and socio-economic development. Led by Lize Louw.
African Mining & Metals Deal of the Year – Pangaea metal purchase with Lonmin
Norton Rose Fulbright advised Pangaea Investment Management, an associate of the Chinese copper giant Jiangxi Copper, on a large and highly complex US$200 million platinum metal purchase transaction with the Lonmin group. This landmark transaction in South Africa enabled the Lonmin group to refinance its significant, and highly restrictive, existing indebtedness to its South African and International creditors, and further helped strengthen the Lonmin group's balance sheet by providing it with additional working capital. Led by Georg Kahle.
African Solar Deal of the Year – Akuo Akito
Norton Rose Fulbright has advised the lenders on the financing of a 50MW solar PV project developed by Akuo in Kita, Mali. This will become the largest solar farm in Western Africa. The financing involves DFIs such as BOAD, EAIF and FMO. Led by Jackie Midlane and Arnaud Bélisaire.
African Wind Deal of the Year – Taiba N'Diaye
Norton Rose Fulbright has advised the sponsors, French developer Sarréole and London-headquartered renewable energy company Lekela, on the project financing and development of the wind power project located in Taiba n'Diaye, Senegal. Once completed it will be the biggest in West Africa, consisting of 46 Vestas V-126 wind turbines delivering up to 158.7MW. Led by Anne Lapierre.
African Fundraising Deal of the Year – Emerging Africa Infrastructure Fund
Norton Rose Fulbright advised Emerging Africa Infrastructure Fund (EAIF) in relation to its latest round of debt fundraising in which EAIF raised approximately US$385 million in new long-term debt capital to invest in sub-Saharan African infrastructure projects. The lenders are a mix of development finance institutions and commercial lenders (banks and non-bank financial institutions) comprising KfW, FMO, Standard Chartered Bank, Standard Bank, African Development Bank and Allianz. Norton Rose Fulbright has advised EAIF on its debt financings since 2013. Led by Neha Khosla.
Asia Pacific
Asia Pacific Solar Deal of the Year – Sunraysia solar farm
Norton Rose Fulbright advised the sponsor, Maoneng Australia, on all aspects of the development, construction, equity sale and debt financing of the 255MWp Sunraysia Solar Farm, near Balranald in Southern NSW. Led by Raymond Lou, Rob White and Lisa Koch.
Asia Pacific Waste Deal of the Year – Kwinana Waste to Energy
Norton Rose Fulbright advised leading investment firm, Dutch Infrastructure Fund (DIF), on the acquisition of a majority interest in the Kwinana Waste to Energy (WtE) plant in Western Australia. The Kwinana WtE plant is a landmark transaction as it will be the first commercial scale and project financed WtE facility constructed in Australia. Led by Jo Crew and Raymond Lou.
Asia Pacific Biomass Deal of the Year – Gulf Chana Green
Norton Rose Fulbright advised lenders in relation to the development and construction of a 25 MW Chana Green biomass power project located in Ku Sub-district, Chana District, Songkhla Province in Thailand. The project is developed by Gulf Chana Green Company Limited, a wholly-owned subsidiary of Gulf Energy Development Public Company Limited, a power generation company headquartered in Thailand. Led by Tassanai Kiratisountorn.
Asia Pacific Transport Deal of the Year – WestConnex
Norton Rose Fulbright acted for the successful joint venture comprised of Lendlease, Samsung and Bouygues, in connection with Stage 3A of the WestConnex project in Sydney, Australia. The WestConnex project is the largest toll road infrastructure project to ever be attempted in the Asia-Pacific, and will provide 33km of motorway, linking key sites and areas in western and south-western Sydney to the city and airport. The overall project (consisting of all stages) is expected to cost US$40 billion when it reaches completion in 2024. Led by Mark Waddell.
Middle East and North Africa
Middle East and North Africa Transport Deal of the Year – Queen Alia acquisition
Norton Rose Fulbright advised the International Finance Corporation and Islamic Development Bank in relation to the restructuring of the shareholding of Airport Group International P.S.C. and new construction works for the extension of the baggage handling system and the upgrading of the hold baggage screening at Queen Alia International Airport, Jordan following the original US$473 million financing. Led by Madhavi Gosavi.
For further information please contact:
Kate Farrell, Public Relations Executive
Tel: +44 (0) 20 7444 3724; Mob: +44 (0) 7515 324 290
kate.farrell@nortonrosefulbright.com
Notes for editors:
Norton Rose Fulbright
Norton Rose Fulbright is a global law firm providing the world's preeminent corporations and financial institutions with a full business law service. The firm has more than 4,000 lawyers and other legal staff based in Europe, the United States, Canada, Latin America, Asia, Australia, Africa and the Middle East.
Recognized for its industry focus, Norton Rose Fulbright is strong across all the key industry sectors: financial institutions; energy; infrastructure, mining and commodities; transport; technology and innovation; and life sciences and healthcare. Through its global risk advisory group, the firm leverages its industry experience with its knowledge of legal, regulatory, compliance and governance issues to provide clients with practical solutions to the legal and regulatory risks facing their businesses.
Norton Rose Fulbright operates in accordance with its global business principles of quality, unity and integrity, aiming to provide the highest possible standard of legal service in each of its offices and to maintain that level of quality at every point of contact.
Norton Rose Fulbright Verein, a Swiss verein, helps coordinate the activities of Norton Rose Fulbright members but does not itself provide legal services to clients. Norton Rose Fulbright has offices in more than 50 cities worldwide, including London, Houston, New York, Toronto, Mexico City, Hong Kong, Sydney and Johannesburg. For more information, see nortonrosefulbright.com/legal-notices.
Contacts
Global Co-Head of Energy
Email
anne.lapierre@nortonrosefulbright.com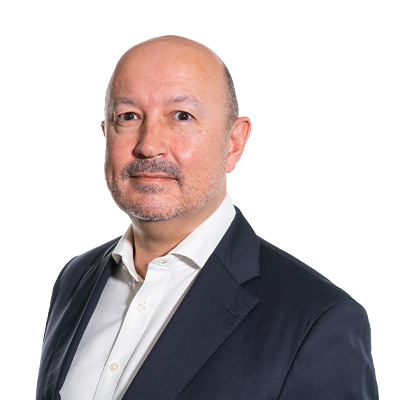 Partner
Email
nick.merritt@nortonrosefulbright.com
Partner, Canadian Co-Head of Environmental, Social and Governance (ESG)
Email
alison.babbitt@nortonrosefulbright.com