---
Against the odds: M&A activity defies predictions
In the media | December 9, 2019
This article was originally published by The Lawyer's Daily, part of LexisNexis Canada Inc.
After a blockbuster year for deal making in 2018, markets softened in early 2019 with many observers forecasting a downturn in the economic cycle for mid-to-late-2019. As we near year-end and prepare for another deal cycle, it is time to reflect on a year of defied expectations and look forward to the possibility of a surge in M&A activity in 2020.
Reflections on 2019
While 2019 presented potential challenges for global deal flow, North American markets outperformed most analysts' initial expectations.

With the Canadian federal election in the fall, the ongoing battle surrounding pipeline projects in Eastern Canada, pending ratification of the new Canada-United States-Mexico Agreement trade agreement and conflicts with China, the year was defined by economic and political uncertainty. Nevertheless, most dealmakers remained active. Several key drivers pushed M&A forward, including evidence of positive global growth, improving cash flows, strengthening balance sheets and an aura of CEO confidence and investor support. Perhaps most influential have been interest rates in Canada, which remain low by historical standards, despite a forecasted rise.

Mergers in the Canadian gold industry serve as the perfect example of activity in 2019. In fact, mega deals among major mining companies dominated deal value this year, including the merger of Barrick Gold and Randgold Resources, Newmont Mining's acquisition of Goldcorp and Kirkland Lake Gold's proposed acquisition of Detour Gold. In Canada, domestic acquisitions made up the majority of recorded transactions. This reflects positively on the capacity and willingness of Canadian companies to invest in local industries while acting globally, supporting domestic M&A activity and creating momentum leading into 2020.
Looking forward to 2020
While the performance that lies ahead will ultimately depend on the willingness of dealmakers to remain active, there are a number of factors that suggest continued growth for Canada's M&A market in 2020:
The benefits of a potential economic downturn. Many analysts have been predicting a slowdown in the global economy, which can present significant opportunities in the M&A market for companies that are sitting on stockpiled cash reserves. If GDP growth decreases, companies will have the opportunity to sustain or grow their respective positions in the market by pursuing acquisitions. High capital availability and the likelihood that interest rates will remain low (or take a cut) during the downturn should propel organizations towards further M&A activity. The EY Global Capital Confidence Barometer presently sits above the 10-year average at 52 per cent, meaning executive members are indeed planning to actively pursue M&A over the next year.


Modernization. M&A activity is expected to be increasingly driven by "disruptive" forces such as technology. In reality, developing technology or tech talent from the ground up is time-consuming and challenging. M&A transactions provide an effective solution to supplement a company's tech foundation and modernize a business. This is especially important as new systems and devices, digitization and AI become an almost universal necessity across all industries.


Corporate clarity. M&A transactions are increasingly motivating businesses to grow by streamlining their vision. This trend involves engaging with other businesses that a company perceives as being essential to its core or shedding those facets of its operations that are not related to its core activities. A significant proportion of acquisitions in 2020 will involve companies enhancing their capabilities or complementing their existing operation, allowing for accelerated growth in areas where management holds extensive expertise, but the company requires technological transformation, access to new markets and/or talent.


Uncertainty. Future predictions are informed by history, and the fact that the 2019 political and economic climate did not result in a significant deterioration of M&A activity may be indicative of future activity in spite of the continued presence of these factors. Corporate decision makers are all too familiar with uncertainty, and not surprisingly, responding to such uncertainty drives M&A as companies aim to secure supply chains or protect themselves to achieve similar objectives.
As the new year approaches, Canadian lawyers are encouraged to monitor M&A activity as these drivers are beginning to change the landscape across industries, geographies and organizations. Despite the unavoidable uncertainty, unpredictability and volatility in the markets, companies will surely remain cognizant of the reality that top line growth is difficult to achieve organically and organizations need to remain on the lookout for new opportunities to achieve vertical and horizontal growth.
Contacts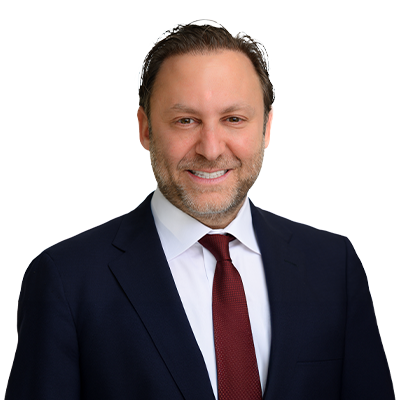 Partner, Canadian Co-Head of Mergers and Acquisitions