---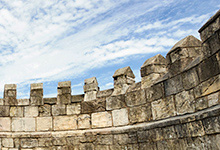 Beyond governance: Preempting shareholder activism in Canada
Norton Rose Fulbright, The Boston Consulting Group and RBC Capital Markets and weigh in on the importance of value creation in defending against shareholder activism
Business | September 21, 2015

Norton Rose Fulbright, The Boston Consulting Group (BCG) and RBC Capital Markets today released a white paper entitled Beyond governance, which provides a Canadian perspective on the critical role that shareholder value creation plays in preempting activism.
The white paper emphasizes that, while good governance is an important element of an overall defence against activist intervention, and in several instances poor governance practices have been among the issues cited by activists targeting Canadian companies, more needs to be done by Boards of Directors.

"The best defence against activists targeting Canadian companies is to create sustainable shareholder value," said Walied Soliman, partner, Norton Rose Fulbright Toronto, and co-chair of the Canadian special situations team. "Companies must move beyond governance and implement procedures to ensure that their boards provide strong and active oversight of value creation alternatives and strategy development," added Orestes Pasparakis, partner, Norton Rose Fulbright Toronto, and co-chair of the Canadian special situations team.

A high degree of engagement and collaboration between the Board of Directors and the senior management team plays a key role in defending against activism, according to Beyond governance.

"Collaboration and ongoing dialogue between Board members and senior managers of a company is critical," notes Vinay Shandal, a Toronto-based principal at BCG. "This can play an important role in un-locking shareholder value and it also better equips management teams and Boards to respond more effectively if an activist intervenes."

"Boards who take a strong, proactive role in overseeing shareholder value creation can be powerful allies of the CEO," adds Peter Buzzi, Managing Director, Co-Head, Mergers and Acquisitions, RBC Capital Markets. "Boards should engage regularly with senior managers to critically examine strategic alternatives in much the same way that an activist investor would."

Beyond governance examines three primary responsibilities with respect to value creation that a company's board should ensure the management team carries out:
Assessing the Full Suite of Options for Value Creation—Boards should be sufficiently engaged to understand the sensitivities, risks and opportunities related to management's plan and the full suite of alternatives for creating shareholder value.
Evaluating How Strategic Options Affect Total Shareholder Return (TSR)—To truly think like activists when assessing potential value-creation alternatives, board members and senior managers should consider how a particular strategic option would affect TSR.
Understanding Long-Term Shareholders' Views on Value Creation—Board members should ensure that management is diligently conducting dialogues with major shareholders and using the feedback to inform themselves of possible value-creation opportunities.
A copy of the white paper can be found here (pdf 1.67MB).
A copy of a sample Value Creation Committee Mandate is available here (pdf 1.62MB).
For further information please contact:
Peter Zvanitajs, public relations manager, Norton Rose Fulbright
Tel: +1 416 216 1871; Mob: +1 416 553 5789
peter.zvanitajs@nortonrosefulbright.com
Elisabeth Besson, senior public relations advisor, Norton Rose Fulbright
Tel: +1 514 847 4349; Mob: +1 514 688 0876
elisabeth.besson@nortonrosefulbright.com
About Norton Rose Fulbright
Norton Rose Fulbright is a global legal practice. We provide the world's pre-eminent corporations and financial institutions with a full business law service. We have more than 3800 lawyers and other legal staff based in more than 50 cities across Europe, the United States, Canada, Latin America, Asia, Australia, Africa, the Middle East and Central Asia.
Recognized for our industry focus, we are strong across all the key industry sectors: financial institutions; energy; infrastructure, mining and commodities; transport; technology and innovation; and life sciences and healthcare.
Wherever we are, we operate in accordance with our global business principles of quality, unity and integrity. We aim to provide the highest possible standard of legal service in each of our offices and to maintain that level of quality at every point of contact.
For more information about Norton Rose Fulbright, see nortonrosefulbright.com/legal-notices.
Law around the world
nortonrosefulbright.com
About RBC Capital Markets
RBC Capital Markets is the corporate and investment banking arm of the Royal Bank of Canada. RBC Capital Markets is a premier investment bank that provides a focused set of products, services and expertise to corporations, institutional investors and governments around the world. With over 7,000 professionals in 15 countries, we deliver our products and services to clients in over 100 countries through operations across North America, Europe and the Asia-Pacific region. For more information, please visit www.rbccm.com.
About The Boston Consulting Group (BCG)
The Boston Consulting Group (BCG) is a global management consulting firm and the world's leading advisor on business strategy. We partner with clients from the private, public, and not-for-profit sectors in all regions to identify their highest-value opportunities, address their most critical challenges, and transform their enterprises. Our customized approach combines deep in¬sight into the dynamics of companies and markets with close collaboration at all levels of the client organization. This ensures that our clients achieve sustainable compet¬itive advantage, build more capable organizations, and secure lasting results. Founded in 1963, BCG is a private company with 82 offices in 46 countries. For more information, please visit bcg.com.
Contacts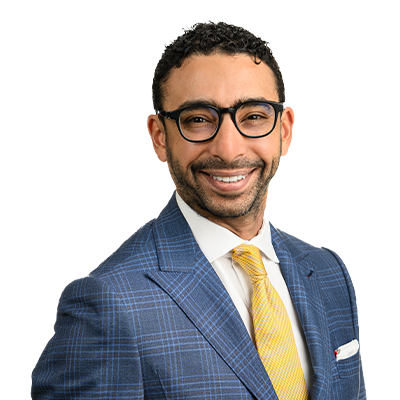 Chair, Norton Rose Fulbright Canada LLP